"I never in my head would have thought that I would be able to or I would be in truck driving," says Tracy Barajas, a Latina trucker from California.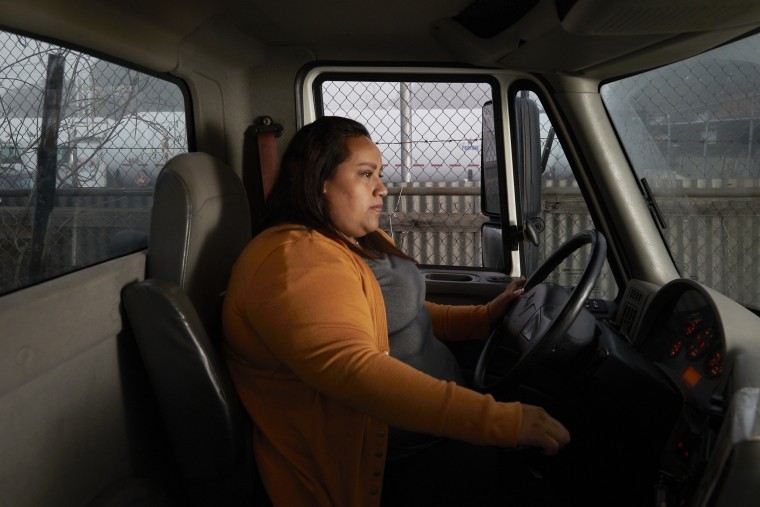 Vanessa Rivas was the girl who found her dolls boring and liked trucks. So, as the coronavirus pandemic fed her anxieties about losing her auto financing job, she learned how to be a truck driver.
There was plenty of time to study, because motor vehicle offices were closed by Covid-19. Convincing her parents was the bigger obstacle. Dad said "no," and Mom said "never." But Rivas, 34, of Los Angeles, went for it anyway.
"My dad had to understand it's not a man's world anymore when it comes to trucking," said Rivas, who is training to get her license.
Just 6.6 percent of truck drivers are women, but Latinas are increasingly joining the overall workforce in other industries. They number about 12.5 million, about 16 percent of all working women, according to the Labor Department.
While many people dispute claims that there's a shortage of truck drivers, the jobs are billed as good opportunities for Latinas and other women. The reality is much more complicated in an industry in which high turnover is often attributed to poor wages and treatment. 
News Related
OTHER NEWS