Carole and Michael Middleton's business Party Pieces has gone bust, with angry creditors saying it owes around £2.6million in debts, calling out the "betrayal" over its collapse.
The business, which sells party paraphernalia, was started by Kate, Princess of Wales's parents in 1987, but has since run into financial difficulties.
Party Pieces Holdings was once so successful that the money generated helped pay to send Kate, and her siblings Pippa and James, to Marlborough College – which costs around £42,930 per year to attend.
As well as this, it also saw Carole and Michael shell out on a £4.7m manor house.
However, at least one businessman has claimed the company "betrayed" them, as concerns over how much debt the company had spawned built.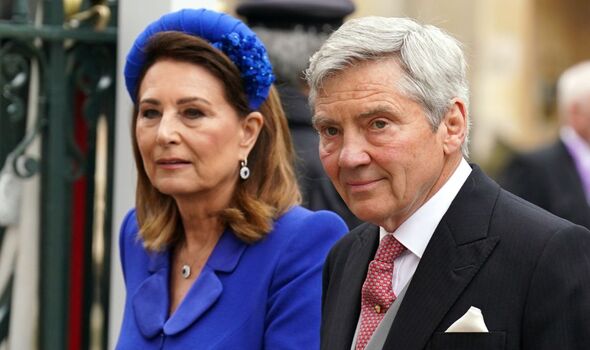 Kate's parents' business goes bust owing £2.6m as creditors talk over company collapse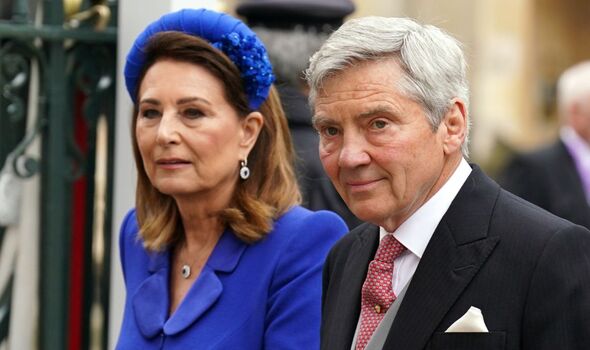 Kate's parents' business goes bust owing £2.6m as creditors talk over company collapse
According to an administrator's report, from those seeking to recover money for the business's creditors, there is around £2.6m worth of debt.
Among these debts include a payment of £218,749 to RBS bank to cover a Coronavirus Business Interruption loan, £1.4m in unsecured loans and £456,008 to other creditors.
The report, according to the MailOnline, says it is "highly unlikely" any creditors will get any money back.
Lord Iliffe is one claiming he has been left short-changed. He was Party Pieces' landlord, and owned the land that the company operated from for many years.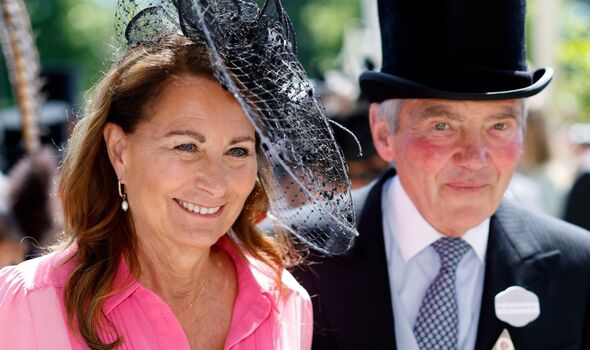 Carole and Michael Middleton's business was started in 1987
Lord Iliffe is owed £57,480. James Hole, his agent, says the estate faces "severe financial consequences" over the unpaid money.
He continued: "They have been long-term tenants. We were astonished about the amount of money owed to others."
Another creditor, who wished to remain anonymous, said his company had begun protracted talks with Party Pieces. However, it became clear that nothing could be struck.
The insider added: "The amount they owe HMRC dwarfs anything else they owe. That's why we walked away – [because] of what's owed to the public purse."
The report compiled by administrators noted that HMRC is also owed £613,000. Before any other creditor is paid, this bill must be settled.
Another firm frustrated by Party Pieces is Sultani Gas, a Tonbridge, Kent-based firm that supplied helium balloons.
A spokesman described how he "trusted" Carole as she was "the mother-in-law of the future king… and she just betrayed me". They added: "It is absolutely unacceptable."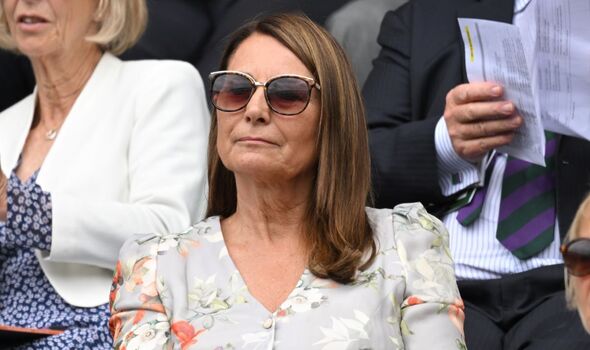 Kate Middleton's mother Carole at Wimbledon last year
The Middletons say that as a result of lockdown and the cost of living crisis, a sharp downturn in sales and cash was seen.
The administrators' report added: "Based on current estimates, it is uncertain whether there will be funds available to enable a distribution to preferential creditors.
"It is unlikely there will be funds available to enable a distribution to unsecured creditors."
It noted that the pandemic was the start of difficulties for Party Pieces, when revenue shrunk from £4.5million to £3.2million between 2021 and 2022.
The report said: "Management attributed this to the COVID-19 pandemic resulting in reduced social gatherings and a reduction in discretionary spend due to the cost of living crisis. This caused constraints on the company's cash flows."
With the financial problems mounting, the report said that Party Pieces approached 175 potential buyers before eventually agreeing on a deal for £180,000.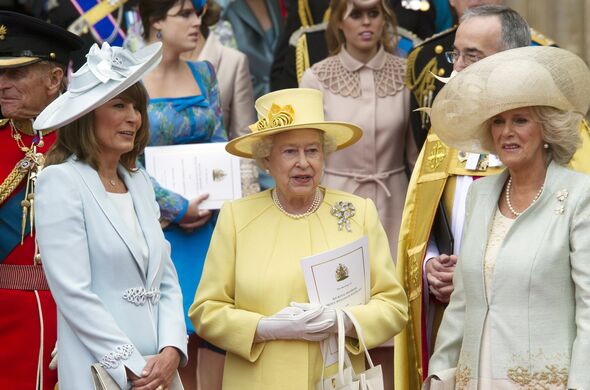 Carole Middleton alongside the Queen in 2011
This was made up of £60,000 for intellectual property, computers, contracts and other equipment. The remainder was for stock.
Its 12 employees will move to the new company, the administrator report concluded.
According to the MailOnline, the firm has been purchased by children's entertainer and businessman James Sinclair, who runs Partyman, a company that operates soft play areas.
The Middletons were keen to sell Party Pieces with a dowry in order to avoid insolvency, Sky News reported, but this proved impossible and so administrators Interpath Advisory were sent in.
In April a Party Pieces spokesman commented on news of Interpath's involvement: "We are working with our advisers to secure additional investment which will help support the business as we look to embark on the next phase of our growth plan."
News Related
OTHER NEWS