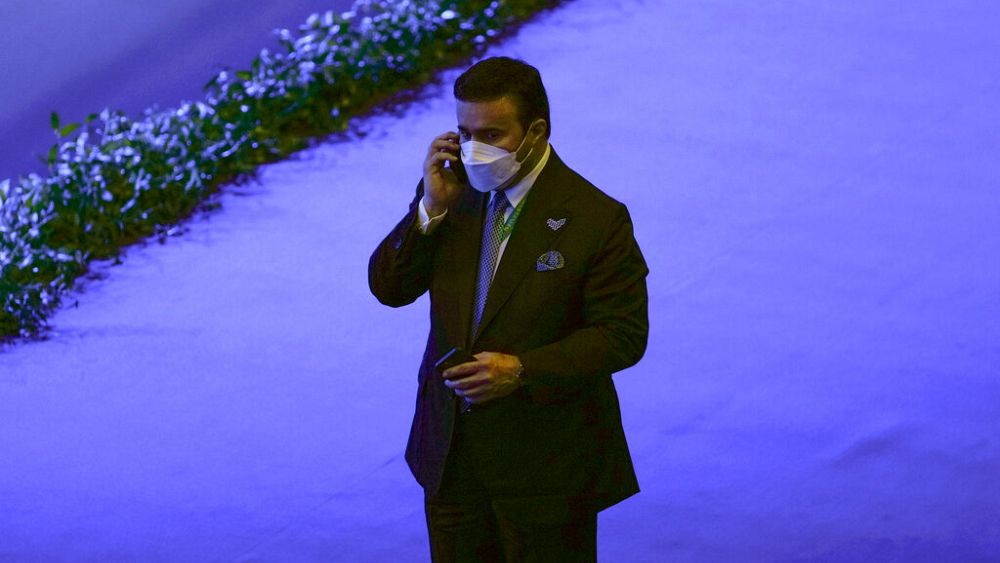 La Justicia francesa ha abierto una investigación contra el actual presidente de la Interpol, Ahmed Naser al Raisi. El que era general emiratí ha sido acusado de "complicidad en torturas", tras la denuncia de dos británicos.
the latest tech news, global tech news daily, tech news today, startups, usa tech, asia tech, china tech, eu tech, global tech, in-depth electronics reviews, 24h tech news, 24h tech news, top mobile apps, tech news daily, gaming hardware, big tech news, useful technology tips, expert interviews, reporting on the business of technology, venture capital funding, programing language
La Fiscalía Nacional Antiterrorista ha confirmado que la investigación se abrió el pasado marzo y que un juez parisino está a cargo de indagar en las acusaciones por "torturas" y "detenciones arbitrarias" entre 2018 y 2019.
El alto responsable de la policía emiratí ya es objeto de una investigación preliminar por parte de la Fiscalía Nacional Antiterrorista por acusaciones similares.
Global Tech News Daily
Organizaciones como Human Rights Watch habían cuestionado las actuaciones de Al Raisi, quien en calidad de uno de los máximos responsables de las fuerzas de seguridad de su país, reprimió durante la disidencia.
Denuncias contra Al Raisi
Ahmed al-Raisi era inspector general del Ministerio de Interior de los Emiratos Árabes Unidos. Se le acusa de represión contra los opositores políticos y los activistas de derechos humanos. Su candidatura como presidente de la Interpol hizo saltar todas las alarmas al estar directamente implicado en "violaciones de los derechos humanos en una serie de casos de gran repercusión", tal y como lo expresaron varios diputados alemanes.
Global Tech News Daily
Estos mismos diputados aseguraron que "como representante del Estado de los EAU, Al-Raisi forma parte de un aparato de seguridad que actúa contra los disidentes pacíficos".
Además, los abogados de dos ciudadanos británicos interpusieron una denuncia formal por torturas contra el emiratí. Uno de ellos es Matthew Hedges, que fue sentenciado a cadena perpetua en Emiratos acusado de espionaje y fue indultado y puesto en libertad hace tres años.
Por otro lado, el Centro del Golfo por los Derechos Humanos denunció a Al Raisi en Francia, país que alberga la sede central de Interpol, alegando torturas al bloguero emiratí encarcelado Ahmed Mansur.
News Related
OTHER NEWS