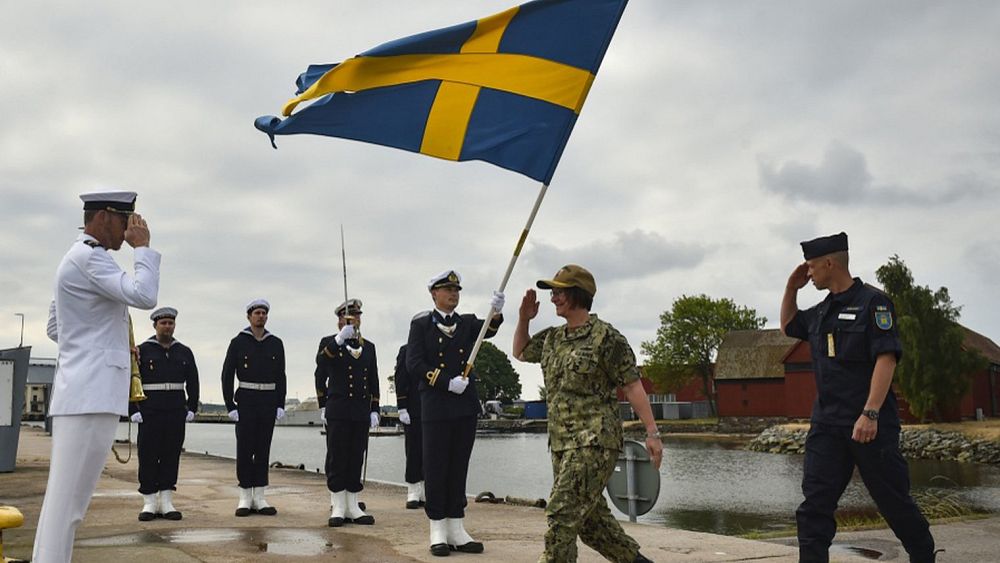 İsveç Sosyal Demokrat Partisi, NATO'ya katılıp katılmama konusundaki resmi kararın 15 Mayıs Pazar günü verileceğini doğruladı.
the latest tech news, global tech news daily, tech news today, startups, usa tech, asia tech, china tech, eu tech, global tech, in-depth electronics reviews, 24h tech news, 24h tech news, top mobile apps, tech news daily, gaming hardware, big tech news, useful technology tips, expert interviews, reporting on the business of technology, venture capital funding, programing language
Partinin basın sekreteri Tobias Baudin, pazartesi sabahı düzenlediği basın toplantısında, "Güvenlik politikamızla ilgili kararı 15 Mayıs'ta alacağımız sonucuna vardık" dedi.
12 Mayıs'ta da Finlandiya Cumhurbaşkanı Sauli Niinistö, Finlandiya'nın ittifaka katılması konusundaki görüşüyle ilgili bir açıklama yapacak. 
Global Tech News Daily
Bu görüş sonrası 14 Mayıs'ta Finlandiya'daki Sosyal Demokratlar, Finlandiya'nın başvuruda bulunup bulunmayacağına ilişkin nihai kararını vermek için parti toplantısı yapacaklar.
Finlandiya'dan resmi ziyaret
17 Mayıs'ta Niinistö'nun Stockholm'e bir devlet ziyareti yapması planlanıyor.
Global Tech News Daily
Baudin, İsveç Sosyal Demokratlarının NATO hakkındaki yorumlarının zamanlamasının arkasındaki nedenlerden birinin bu olduğunu söylüyor.
"Komşularımız ve yakın müttefiklerimizle aynı hızda kalmanın avantajları var. Bir hafta kadar beklemektense pazar günü karar vermek daha iyidir. Bu şekilde sağlam bir karar verebiliriz" diyen Baudin, parti üyelerinin bu toplantıda NATO üyeliği konusunda 'evet' veya 'hayır' demekten ziyade her iki olasılığın getirilerini götürülerini ölçmek adına detaylı görüşlerin alınacağını kaydetti. 
Baudin, "Birçoğunun NATO sorununa odaklandığını anlıyorum, ancak dış politika başta olmak üzere dikkat edilmesi gereken başka konular da var" diyerek şunları ekledi:
"Ortak karar, çoğunluğun pazar günü bir karar vermemizin iyi olduğunu düşünmesi. Bir veya iki hafta beklemek aslında hiçbir şeyi değiştirmeyecek. Parti liderliği bir araya geldiklerinde bir karar için sağlam temelli bir öneriye sahip olacaklar."
News Related
OTHER NEWS