Every day, 100k+ smart people read our newsletter. You can sign up here.
---
Hello readers, Are you into sports? I very much am, particularly basketball, football and, on occasion, running. But while highlight videos of Luka Doncic breaking the ankles of a defender multiple times in the same possession or Cristiano Ronaldo jumping like a salmon to power another header into the goal are great fun to watch, my love stems from actually participating and being in the heat of the moment. When you're acting almost on instinct, making split-second decisions, and pushing yourself just one inch more – there's nothing like it. The physical and spiritual become one and suddenly everything in this unpredictable world makes perfect sense.
(Can you tell that I have creative writing ambitions?)
Waxing lyrical aside, the business of sports is where things get complicated. That's something One Championship now appears to be experiencing firsthand. It's facing criticism and doubt over its business practices, growth prospects, and internal culture. That said, its viewership numbers are on the up and even detractors agree that the company's pivot to more diverse content – such as its in-house edition of The Apprentice – is a smart move.
Like I said, it's complicated – read the full story to get a well-rounded view on the mixed martial arts titan.
Today we look at,
The many challenges that One Championship has to battle
Funding for Indonesia's Fundtastic
Other newsy highlights such as a potential SPAC IPO for the firm of Facebook's co-founder, and the semiconductor industry becoming the latest battleground in the tech war between the US and China
---
PREMIUM SUMMARY
Is One Championship the prize fighter it portrays itself to be?
When you're as high-profile as One Championship and its founder Chatri Sityodtong, you're bound to get your fair share of haters and criticism. But is it a case of "no smoke without a fire" for the company?
Sponsorship troubles: Acquiring sponsorship deals has been one challenge for the firm, and as a result, at least half of the company's commercial deals up to mid-2020 consisted of in-kind, non-cash revenue. That's according to two former employees, one of whom is familiar with the company's sponsorship sales.
Successful pivots: That said, the firm has adapted to Covid-19 restrictions on its live events, creating clips from its archived content to cater to new viewing habits as well as producing a show, The Apprentice: One Championship Edition, to reach a wider audience.
Global plans still on the table: One Championship group president Hua Feng Teh highlights the company's presence in both Asia – where he says advertising spend on sports properties is growing quickly – and the more mature US lets it "pick and choose on how to monetize a specific market."
Read more: Are One Championship's fiercest critics right about the company?
---
STARTUP SPOTLIGHT
Fundtastic stays true to its name with the close of its series A round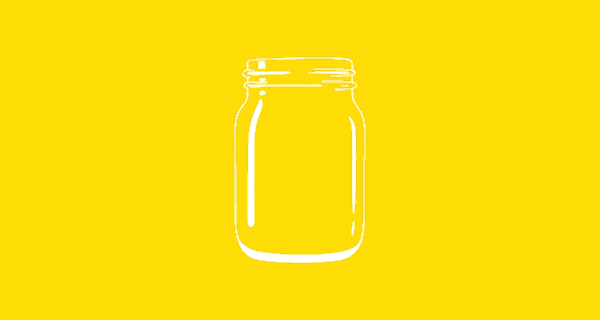 Indonesia-based online investment platform Fundtastic announced it has raised US$7.7 million in a series A funding round led by Ascend Capital Group.
Other investors, including tech investment holding firm Indivara Group, also chipped in, according to a statement.
Growth plans: With the new funds, Fundtastic CEO and co-founder Harry Hartono said the firm will expand its market share and develop its products.
Timely injection: The investment comes as the fintech startup experienced an increase in both its users and the amount of its managed funds last year. It claims it has around 200 billion rupiah (US$14.2 million) in total managed funds and 110,000 registered users after experiencing a 5x increase in 2020 compared to a year before.
Covid-19 effects: Fundtastic said it's seeing a surge in digital investments recently, especially with the Covid-19 pandemic highlighting the importance of financial investments. According to the Indonesia Stock Exchange, in November 2020, the number of capital market investors reached over 3.5 million, of which around 57.5% were mutual funds and bonds investors.
---
PREMIUM PODCAST
This Rocket Internet-backed coffee startup plans to conquer Asia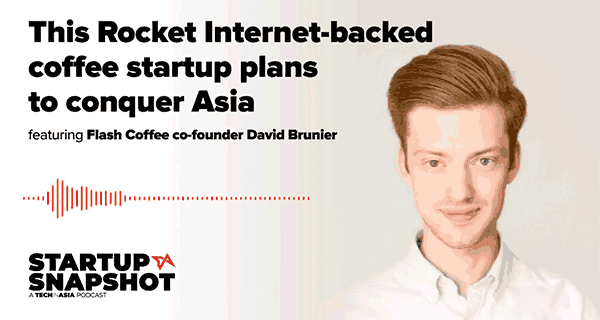 When Flash Coffee opened its first outlet in Jakarta in January 2020, it sold over 800 cups of coffee on its first day, far exceeding co-founder David Brunier's expectations.
After the successful launch, Brunier quickly set his sights on other Asian countries, beginning with establishing branches in Singapore and Bangkok. However, just as he kicked off the expansion plans, the world was hit by the Covid-19 crisis, and brick-and-mortar businesses like Flash Coffee saw their operations grind to a screeching halt.
On this episode of Startup Snapshot, Brunier shares how he built Flash Coffee with co-founder Sebastian Hannecker, the early successes of the business, and the struggles of running a coffee chain amid a pandemic.
---
QUICK BYTES
1️⃣ US$300 million SPAC IPO for Facebook co-founder's firm?
B Capital Technology Opportunities, a blank-check company formed by investment firm B Capital Group, has filed for an IPO to raise US$300 million on the Nasdaq, according to a filing with the US Securities and Exchange Commission. Facebook co-founder Eduardo Saverin will serve as the special advisor at the SPAC.
2️⃣ Same ol' (tech) war
US Republican senator Tom Cotton has joined the public debate among industry groups and think tanks in advocating US government support for the country's semiconductor manufacturing industry as part of a broader effort to win the tech war with China.
3️⃣ China tightens the rules for banks' online lending
China's bank regulator on Saturday tightened requirements on the internet loan business of commercial banks, amid heightened scrutiny of online lending by internet giants such as Ant Group, the finance arm of Alibaba Group Holding.
4️⃣ India probes Google Pay
The Competition Commission of India (CCI) has started an investigation to check whether Google Pay has abused its dominance of India's digital payments market. With its probe, CCI aims to understand if Google is providing other payment options for its users other than Google Pay. It is also looking into whether the company is abiding by India's zero-merchant discount rate policy, among others.
5️⃣ Bitcoin is on a rocketship of its own
Bitcoin continued gaining on Sunday, rising to a fresh high and extending a two-month rally that took its market capitalization above US$1 trillion on Friday. The world's most popular cryptocurrency rose to a record US$58,354, and has surged around 100% this year.
6️⃣ Australia not budging even as Facebook puts the pressure on
Australia will not change proposed laws that would make Google and Facebook pay news outlets for content despite vocal opposition from the Big Tech firms. Facebook has strongly protested the laws and last week abruptly blocked all news content and several state government and emergency department accounts.
---
If you want to receive this quick analysis of our most prized content straight in your inbox every day, then make sure you're subscribed to our newsletter.