Alright, alright, alright. Matthew McConaughey's potential role as Texas governor is getting quite the buzz.   
Unlike fellow celebrity turned politician Caitlyn Jenner who made a run for governor of California, the "Dallas Buyers Club" actor hasn't officially announced a campaign for a Texas run. However, he faces a slim margin in gubernatorial polls against Texas' current governor Greg Abbott, has been quoted as "considering" the job and has even gotten some famous faces, like former President George Bush and Kate Hudson, talking.
© Tim Warner, Getty Images
Matthew McConaughey celebrates on the Texas Longhorns sideline in the second half against the Texas Tech Red Raiders at Darrell K Royal-Texas Memorial Stadium on November 29, 2019 in Austin, Texas.
Still "Dazed and Confused?" Here's everything we know about McConaughey's interest in politics.
Start the day smarter. Get all the news you need in your inbox each morning.
Is McConaughey running for Texas governor?
As of right now, no. In a March interview with the Austin American-Statesman, part of the USA TODAY network, he said he would "be a fool not to consider" the position. 
"I am considering, as I said I'd be a fool not to, to consider the honor to go into the position of politics, as the governor of Texas," McConaughey said. "But I honestly have to ask myself, 'How can I be most useful?' And maybe that's as a free agent."
McConaughey was clear that he is not running right now.
"I would say, as far as running, I'm not until I am. So my decision hasn't changed because I'm still not."
The actor said he is "interested in building something that can last" during an interview on "The Carlos Watson Show" in May, but he added he doesn't know if politics would satisfy his interest. 
"I'm not interested in going and putting a bunch of Band-Aids on that are going to be ripped off as soon as I'm out (of office)," McConaughey said. "How many things do actual leaders and politicians get done in their four (years) that now become realized later on after they're in office? They never get the credit for those." 
More: Matthew McConaughey for Texas governor? The 'aggressively centric' actor is considering it
However, McConaughey admitted he won't likely completely pivot to politics during an appearance in a September episode of the "Set it Straight: Myths and Legends" podcast.
"I have to remain an artist. I've earned my right to enjoy that Saturday night part of life, that music part of life," he said. "It has to have music to it. I'm very good at being diligent, Monday morning, practical, structure, I'm all of that but I've got to continue to be an artist."
© Noam Galai, Getty Images for HISTORY
\Matthew McConaughey speaks onstage during HISTORYTalks Leadership & Legacy presented by HISTORY at Carnegie Hall on February 29, 2020 in New York City.
Is McConaughey a Republican or a Democrat? 
He says he is neither. McConaughey describes his party affiliation as "aggressively centric."
"Look, I'm a 'Meet You in the Middle' man. When I say 'aggressively centric,' that sometimes gets parceled over there with 'Oh, that's a shade of grey, a compromise,' " he told the Statesman. 
In the past, McConaughey has spoken out against political extremes.
"You need liberals. What I don't think we need is the illiberals, and what I don't think that some liberals see is that they're often being cannibalized by the illiberals," he said on "Good Morning Britain" in December.
"Now, you know, there are extremes on both sides that I think are unfair — that I don't think are the right place to be," he continued. "The extreme left and the extreme right completely illegitimize the other side … or they exaggerate that side's stance into an irrational state that makes no sense."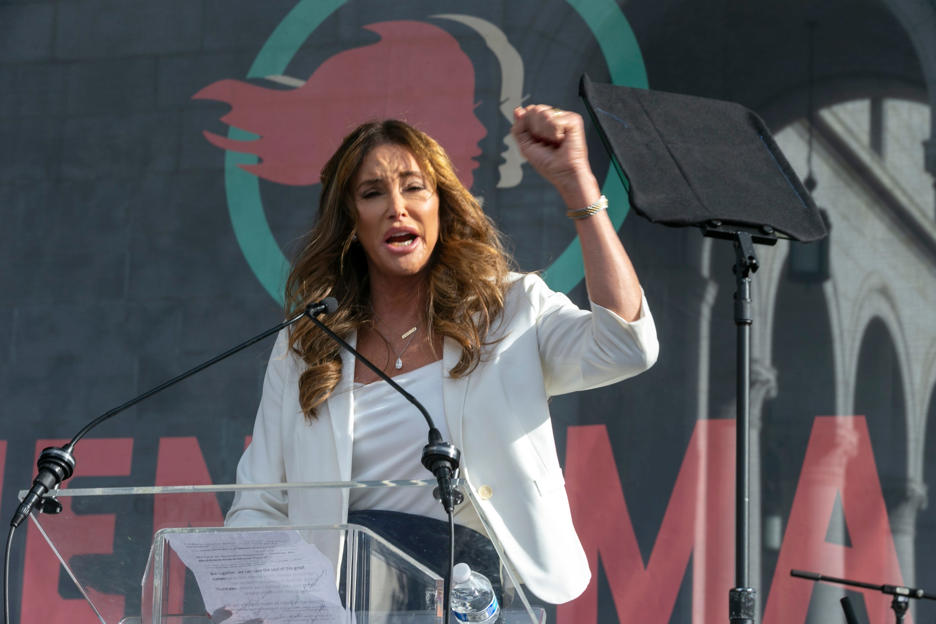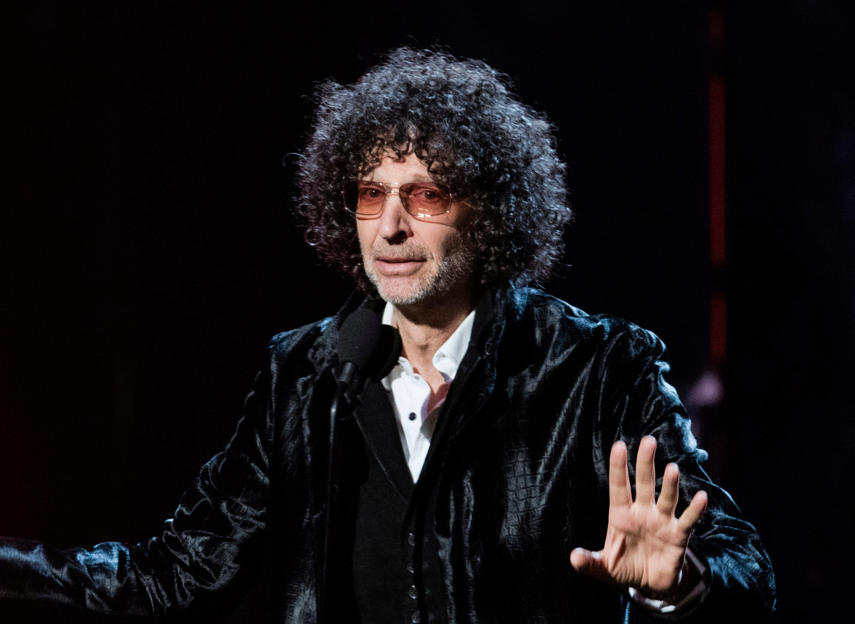 Matthew McConaughey has made headlines recently, after saying he's considering running for Texas governor. In a March interview with the Austin American-Statesman, part of the USA TODAY network, the actor, who is leading in one gubernatorial poll, said he would "be a fool not to consider" the position. 
Though the "Dallas Buyers Club" star hasn't officially announced a campaign, he wouldn't be the first celebrity to trade entertainment for politics. Here are more stars who have made bids for public office. 
Reality TV star and transgender rights advocate Caitlyn Jenner declared her intention to run for California governor in the looming recall race to unseat incumbent Democrat Gavin Newsom. "I'm In!" the former Olympic gold medal-winning athlete wrote on a website launched April 23. "For the past decade, we have seen the glimmer of the Golden State reduced by one-party rule that places politics over progress and special interests over people. Sacramento needs an honest leader with a clear vision." The website does not affiliate Jenner with any political party.
Jenner wouldn't be California's first celebrity turned governor. "Terminator" star Arnold Schwarzenegger, the state's most recent Republican governor, noted the similarities between his victory in the state's 2003 recall election and Gov. Newsom's recall election during an appearance on "Jimmy Kimmel Live!" on April 26. 
"Remember, when I was in the recall election, there were 150 candidates there, and it was a huge circus," he said. "It was kind of fun to run for governor at that time, and it will be fun this time too for everybody."
Donald Trump, who became famous on the reality show "The Apprentice" and its spin-off "Celebrity Apprentice," announced his bid for the presidency in 2015. The Republican candidate went on to beat Democrat Hillary Clinton and served one term as president. Ronald Reagan, the country's 40th president, got his start in politics as California's governor, after years as a Hollywood actor and union leader. He defeated two-term Gov. Pat Brown in 1966 and went on to serve as governor until 1975. His policies formed the basis for his bids for president. He served two terms as president from 1981 to 1989. In light of his dwindling music and acting career after divorcing Cher in 1975, conservative entertainer Sonny Bono embarked on a successful political career. In 1988, he was elected mayor of Palm Springs, Calif., an office he held for four years. Although he lost his bid for the Republican nomination for the U.S. Senate in 1992, he was elected to the House two years later, representing California's 44th Congressional District until he died in a skiing accident in 1998 at age 62. In 1994, popular shock jock Howard Stern surprised listeners when he revealed on his radio show that he'd be running for governor of New York as a Libertarian. "It doesn't matter if you find me offensive," he announced. "I'll get out of office before I can really screw anything up." Promising to reinstate the death penalty and order road construction crews to only work at night, Stern was scorned by the media and eventually dropped out of the race, after refusing to disclose his personal finances. In 2015, Atlanta rapper Waka Flocka Flame made good on his tweeted promise that he was running for president — announcing his candidacy in an interview with "Rolling Stone." He even went so far as to shoot a campaign video and canvass on the streets of New York, urging people to sign a petition to include him on the 2016 ballot. But after realizing he was too young (at 29, six years younger than the minimum 35), the hip-hop star changed course, jokingly making his bid for speaker of the House in a "Funny Or Die" video in 2014. In 2018, "Sex and the City" star Cynthia Nixon ran to unseat Andrew Cuomo as governor of New York but lost in the Democratic primary. She also ran for election to the New York State Assembly but lost in the general election. Clay Aiken came in second to Ruben Studdard on "American Idol" in 2003 and lost to Arsenio Hall on "Celebrity Apprentice" in 2012. After putting his singing career on hold, Aiken ran for Congress in 2014 as a Democrat and lost in the general election to GOP Rep. Renee Ellmers in a heavily Republican district in North Carolina. A four-part documentary series focusing on Aiken's congressional campaign, called "The Runner Up," aired on the Esquire Network the following year. As a child star, Shirley Temple was an icon of the Great Depression, making more than two dozen movies in the 1930s and earning $50,000 a picture at Fox. As an adult, she ran in a California special election for Congress in 1967 but lost to Pete McCloskey. "Little House on the Prairie" star Melissa Gilbert announced her bid for Congress in Michigan's 8th District in 2015, challenging Republican freshman Rep. Mike Bishop. She later withdrew from the race, citing poor health. Fox News contributor Sean Duffy, who first became widely known on the MTV reality series "The Real World," served as a Republican congressman in Texas starting in 2011. He stepped down in 2019 to devote more time to his baby, who has a heart condition and was due later that year.
More: Matthew McConaughey talks political extremes: 'What I don't think we need is the illiberals'
Would people vote for McConaughey?
According to a poll taken from registered voters in Texas, maybe so.  
A gubernatorial poll published July 4 by The Dallas Morning News and the University of Texas at Tyler shows the Oscar-winning actor trailing behind Abbott by just 1% when it comes to support from Texas constituents. 
In a hypothetical contest, Abbott is garnering 39% support from Texans, while McConaughey is just behind him with 38% of support. The rest of the poll participants said they would rather vote for someone else. 
McConaughey shared a quirky video message on the same day the poll was published, captioned "Happy 245th birthday America – let's rock" to celebrate July 4.
'This is just a reality': Matthew McConaughey says America is 'going through puberty' on July 4th
"We're basically going through puberty in comparison to other countries' timelines, and we're going to go through growing pains," McConaughey said. "This is not an excuse, to say, this is just a reality. And this is good because we've got to keep learning, we got to keep maturing, we got to keep striving, we got to keep climbing, we got to keep building." 
What are other famous faces saying about it?
Rob Lowe and McConaughey's co-star in "How to Lose a Guy in 10 Days" Kate Hudson talked about the actor's possible run in a May 27 episode of Lowe's "Literally!" podcast, which published May 27.
"I hope he runs. I think he'd be great," Lowe said and asked Hudson if she would support him.
The "Almost Famous" star was "shocked" and said it was the "first time" she was hearing the news, but added she feels like "he'd have a real chance."
"You probably wouldn't get a politician who would care as much as he does," she said. "I think he's very authentic … but the governor of Texas is a big job."
She noted she would need to better understand his platforms and initiatives before choosing to support him.
On the "Today" show on April 20, former President George Bush also addressed McConaughey's potential run. "I'll just tell you this, it's tough business," Bush said.
What is McConaughey's connection to Texas?
McConaughey is a born and bred Texan. He was born in Uvalde, Texas, which is a little more 100 miles outside of Austin, where he attended college at the University of Texas. He didn't just attend: In 2018, he became the "Minister of Culture" for the university's basketball team. 
"It's time to raise the bar. It's time to excel, on the court and in the stands. It's time for an authentic home court advantage for our Longhorn basketball teams," McConaughey said in a news release.
In addition to Longhorn basketball, he is also the "Minister of Culture" for Austin's Football Club. A position he takes "at the ground level." 
"(Soccer) is just a great uniter," he said. "Austin is a diverse city that already is a soccer town. We're relentlessly optimistic. They've never had a team to root for. It's the world's game."
More: Texas alum Matthew McConaughey to be 'Minister of Culture' for Longhorns' basketball arena
What else is McConaughey up to?
He has taken an interest in public service. After Texas was hit by a severe winter storm in February, the "Interstellar" actor and his wife Camila teamed up with a Texas relief fund for a virtual benefit concert "We're Texas" to help Texans recover. 
The two-hour event included testimonies and musical performances from Texans and Texas transplants alike. The event raised more than $132,000 by the end of the night from viewer donations and even more from sponsors and special guests.
McConaughey looked presidential when he announced the virtual benefit in an Instagram post while sitting in front of an American flag saying, "I'm going to be making daily posts letting people know how to keep safe during this time, find resources, help volunteer and support others."
© Annie Marie Fox, Focus Features
Matthew McConaughey as Ron Woodroof and Jennifer Garner as Dr. Eve Saks in a scene from "Dallas Buyers Club."
Does McConaughey have any upcoming movies?
The actor is returning as Buster Moon in the animated sequel "Sing 2," arriving Dec. 22. McConaughey voices the gung-ho koala, who hosts an "American Idol" type show where animated animals show off their best singing voices. 
McConaughey may also be tapped to star as lawyer Jake Brigance (again) in a film adaptation to the "sort of" sequel to the 1996 adaptation of John Grisham's "A Time to Kill." According to reports from Variety and Deadline in March, McConaughey is slated for the HBO adaptation of the book.
In the meantime, fans can revisit some of the actor's best movies: "Dazed and Confused" (Amazon Prime), "Dallas Buyers Club" (Hulu and Amazon Prime), "The Wolf of Wall Street" (Amazon Prime), "Interstellar" (Hulu) and "Kubo and the Two Strings" (Amazon Prime and Apple TV).
© Penguin Random House
'Greenlights' by Matthew McConaughey
McConaughey has also written a book
McConaughey in October released his book "Greenlights," an unconventional and candid memoir filled with raucous stories and hard-won wisdom about living life to its fullest.
"I did a huge amount of laughing with myself when writing, I did a huge amount of crying – most of my tears came from being able to go back and feel the love that my family had that my mom and dad had for each other, that they had for us," he said. 
5 books not to miss: Matthew McConaughey's memoir 'Greenlights,' epic Sylvia Plath bio
Contributing: Barbara VanDenburgh, Morgan Hines, Matthew Odam and Bryan Alexander
More than ever, stars have been speaking up about hot-button issues. In October, Jane Fonda started her weekly Fire Drill Fridays march in Washington, DC., to advocate for the "climate emergency," resulting in multipe arrests. The 81-year-old actress relocated to the nation's captial "to be closer to the epicenter of the fight for our climate" and has enlisted the help of many of her celebrity friends during protests, including Sally Field,
Sam Waterston
,
Ted Danson
,
Diane Lane, Piper Perabo
,
Rosanna Arquette
and 11-year-old "Young Sheldon" actor Iain Armitage. Alyssa Milano has not been shy about sharing her concerns about the Trump administration. The actress and activist protested in Homstead, Florida, on June 26, 2019 to raise awareness for migrant detention facilities along the U.S.-Mexico border. In an op-ed published by Refinery 29 in October 2018, Milano called Supreme Court Justice Brett Kavanaugh's confirmation an "all-out attack by our government against women." And after the midterm elections, she threw her support behind Beto O'Rourke, who lost to Ted Cruz. "Beto lost?" she wrote. "That's ok. Now he can run for President." In 2019, she posted her support for Nancy Pelosi and the Equal Rights Amendment. More than ever, stars have been speaking up about hot button issues. Jon Stewart testified June 11 in front of the House Judiciary Committee, pleading for Congress to permanently reauthorize a fund that compensates victims of 9/11 and their families. "It would be one thing if their callous indifference and rank hypocrisy were benign," he said. "But it's not. Your indifference cost these men and women their most valuable commodity: time….the one thing they're running out of." America Ferrera, who's pictured here protesting the Trump administration's immigration policies in June 2018 with Alicia Keys, in March 2019 led a small group of artists on a migrant shelter tour in the Mexican border city of Tijuana. In an April 2018 interview with The Guardian, Canadian Shania Twain said she would have voted for Trump. "I would have voted for him because, even though he was offensive, he seemed honest," she said. She later backpedaled from her remarks, apologizing for her "awkward" answer and saying the question caught her off guard. Kanye West made waves when he donned a red "Make America Great Again" hat and praised President Donald Trump during his "SNL" appearance in October 2018. The next day, the rapper resumed the discussion, tweeting: "there is no such thing as one sides. There's infinite sides." His bromance with Trump continued during a visit to the White House the same month, where he gave a bizarre, 10-minute monologue. Kanye wasn't the only one in his family to meet with the president, Kim Kardashian also visited the White House in 2018 to plead Trump to grant clemency to a Tennessee woman serving a life sentence for cocaine trafficking. Her plea worked. She returned to the capital months later to attend a meeting on prison reform. Bette Midler made a jab at President Trump on Twitter following John McCain's funeral in September 2018. "Eulogies for #JohnMcCain, by #GeorgeBush and #BarackObama , so moving," she tweeted. "Thank you to both of them for lifting the veil we have been under these last 18 months and reminding all Americans who we REALLY are." Barbra Streisand also shared her (negative) opinion of Trump during McCain's funeral. "Listening to President @BarackObama speaking so eloquently today makes me very sad at what we're missing. Obama was criticized by Trump for playing too much golf. Where is our current president today? – playing golf as usual!" she tweeted. Lena Dunham also spoke on social media about the protest. "So many women I love are in DC today. They represent hundreds, thousands, & millions of other women. At this point, opposing Kavanaugh is not about a political party … it's about ensuring that women-people-of every political party are safe," she tweeted. "Trauma is a silent killer. I pray – truly, yes, have been praying – that our senators on both sides of the aisle recognize their own moral imperative to believe and protect survivors." After Trump fired Attorney General Jeff Sessions in November 2018, Patricia Arquette took to Twitter to weigh in on the fact that Matthew Whitaker taking over the Robert Mueller investigation: "In case you were wondering if your President was trying to obstruct Justice- wonder no more. They are guilty." Kathy Griffin also commented on the Sessions firing, writing in a N—tweet, "I need that little elf to stay on longer until Mueller is done." John Legend's reaction was short and sweet: "The president is a (expletive) embarrassment." Kumail Nanjiani's reaction to the firing was posted in a series of tweets: "Goodbye Sessions. Couldn't have happened to a worse guy… Big fight coming. Get ready." Josh Gad also jumped on the #Beto2020 train. "Looks like Dems will take the house! Do not let all of the other noise tonight deflate you. We finally have a check on the President," he tweeted. "Tonight is a win for democracy. Oh and…#Beto2020" Others cheered on the female candidates who won their races. Tessa Thompson tweeted, "So many historic firsts tonight. So many women making history. So much work to be done – so many exciting humans to do it." During the Senate Judiciary Committee hearing in September 2018, Billy Eichner tweeted about the senators in the hearings: "I'm not a religious person but I do believe that Lindsay Graham, Orrin Hatch and Mitch McConnell are going to hell." Jim Carrey also gave Ford a shout-out. "Real American heroism. Dr. Ford risked everything to tell the truth about this privileged Kavanaugh goon. Avenge her in November," he tweeted with artwork of Ford. The comedian's recent paintings have been more polarizing, including a "hideous" Lindsey Graham painting, a portrait with an explosive device in Trump's mouth and a portrait of "bloodsucker" Ted Cruz. Not all stars felt the same, however. Actor James Woods tweeted his support for Kavanaugh: "Justice. Kavanaugh. #winning" During an appearance on "The Daily Show" in December 2016, Chelsea Handler wasn't shy about her feelings on the outcome of the election. "Honestly, I got up that day and I was so upset. It was the worst feeling I think I've ever felt," she said. "It was worse than even the worst breakup I've ever had." She also slammed Trump as "not a real person." Willie Nelson is also a fan of O'Rourke. The country singer rallied for the Senate nominee in Texas with new song "Vote 'Em Out" in September 2018. In August 2016, Clint Eastwood told Esquire that if he had to pick between Hillary Clinton and Donald Trump, "I'd have to go for Trump." Beyonce got voters in formation in November 2018 by endorsing O'Rourke on Instagram, just hours before the polls were set to close in Texas. Donning a black-and-white baseball cap that reads "Beto for Senate," Beyonce told her 119 million followers that, "We need you. We all need each other, because when we are truly united we are unstoppable." In April 2016, former "Cheers" star Kirstie Alley voiced her support for Trump via Twitter: "HELLO BOYS! this is my formal endorsement of @realDonaldTrump & I'm a woman! (last I checked)" At the premiere of "Fantastic Beasts and Where to Find Them" in November 2016, Jon Voight praised Trump. "Trump is going to be a great president," he said. "He'll keep us safe and he'll get us back in the game economically." In February 2017, Joy Villa wore her political views loud and proud – and right on her gown. She wore the "Make America Great Again" ensemble on the Grammy Awards red carpet. And in 2019, she wore a border wall-inspired dress and a "Make America Great Again" purse. Angelina Jolie said she hasn't ruled out a move into politics during an interivew with BBC Radio in December 2018. "I honestly will do whatever I think can really make change," she said, adding that she can "can take a lot on the chin." Paul McCartney joined in on the march against gun violence in New York during the March for Our Lives rally in March 2018, telling CNN he was marching for a special reason: John Lennon. "One of my best friends was killed in gun violence right around here," he said. "So it's important to me." Eagles of Death Metal singer Jesse Hughes spoke up in disagreement with the March for Our Lives rally, writing on his Intagram that the survivors of February's shooting in Parkland, Fla., were insulting the memories of their dead classmates and teachers by staging a walkout and taking days off school to travel to New York for the protest. "We're going to denigrate the memory and curse ourselves by exploiting the death of 16 of our fellow students for a few Facebook likes and some media attention," he wrote.
This article originally appeared on USA TODAY: Is Matthew McConaughey running for governor of Texas? Maybe. What we know about his interest in politics
Internet Explorer Channel Network