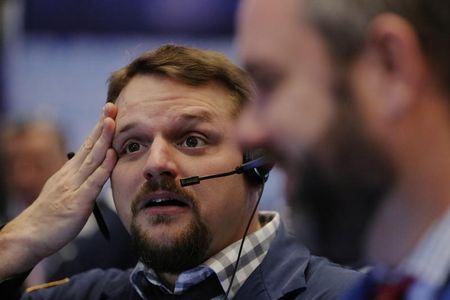 Imagination Technologies plans New York IPO amid global chip industry boom
Imagination Technologies, a U.K.-based semiconductor firm, is reportedly planning to go public in New York, marking a significant return to public markets since it was delisted from the London Stock Exchange in 2017. The move comes on the heels of the successful initial public offering (IPO) of Arm, another chip designer, which achieved a valuation of $54 billion, becoming the largest IPO of the year.
Imagination's business model, similar to Arm's, involves licensing its semiconductor intellectual property to other companies. The company was taken private in 2017 by Canyon Bridge, an investment group backed by China, in a deal worth $742 million.
The news of Imagination's potential IPO follows a surge in investor interest in artificial intelligence (AI), which has boosted shares in chip companies such as Nvidia (NASDAQ:NVDA) and added momentum to Arm's IPO. Wall Street expects that Arm's successful listing could invigorate capital markets and pave the way for more companies to go public.
Imagination's client roster includes tech giant Apple (NASDAQ:AAPL) and its primary focus is on designing chips for various applications, including self-driving cars and cloud computing. A key product offering is neural network accelerators that power AI. Thus, if it goes public, Imagination could offer investors a more direct opportunity to invest in AI.
According to filings made last week, Imagination reported annual revenue of £120 million ($149 million) for 2022, up from £111 million in 2021. The company has identified the automotive sector as one of its more resilient target markets compared to the overall semiconductor market.
This article was generated with the support of AI and reviewed by an editor. For more information see our T&C.
News Related
OTHER NEWS