1/17 SLIDES © Pyrosky/istockphoto
Flight School
From booking a ticket to getting through security to the flight itself (especially with Covid-19 concerns), air travel has become a lot less fun. So Cheapism reached out to air travel experts for their best tips on each step of the process. We spoke with insiders at Travelzoo, a hotel manager who flies an average of 100,000 miles annually, the president of Hotwire, and others. Here's what they had to say about making air travel less of a hassle from start to finish.
2/17 SLIDES © merteren/istockphoto
Bring an N95 Mask
While most airlines have made mask-wearing optional, you may still want to bring one with you. Given that airplanes are confined spaces, the person in the row behind or ahead of you (or worse, your seat partner) may have, if not Covid-19, a flu bug you'd rather not take on vacation with you. If someone is sniffling and sneezing nearby, you may just feel less worried about catching that bug if you have a layer of protection. Packing some extra Vitamin C may not stave off illness, but if you do get sick it could shorten the duration of a cold.
3/17 SLIDES © Arina P Habich/shutterstock
TSA PreCheck
The Transportation Security Administration's PreCheck program costs $85 but lasts for five years (renewal is $70), and it's worth the price to save time at airports and avoid delays, says Michael McGilligan, general manager of the Hilton Chicago O'Hare Airport hotel. The program lets approved travelers use separate, expedited security lines. They can also keep their shoes, belts, and light jackets on when passing through security. The agency says, 93 percent of passengers in the program wait less than five minutes to clear security. In addition, membership means no longer having to remove liquids or laptops from carry-on bags to get cleared by security.
4/17 SLIDES © Sorbis/shutterstock
Chasing Status
A lot of people focus on miles, but status is key with airlines, says Travelzoo Senior Editor Gabe Saglie. To earn status faster, fly one specific airline or alliance. "With enough airline miles under your belt, you can enjoy perks like preferred seats, early boarding, and checked bags, all at no cost," Saglie says. For infrequent flyers, he adds that Delta's loyalty program offers miles that don't expire, allowing them to accumulate over a long time. Even a few hundred miles is enough to redeem for merchandise and magazine subscriptions.
Slideshow continues on the next slide
5/17 SLIDES © Romrodphoto/shutterstock
Size Matters
One of the best ways to save money on air travel is to avoid paying fees to check bags. Being aware of carry-on size and weight requirements can save travelers the hassle and expense of having to check a second bag unexpectedly, which can cost up to $100 at the gate. These parameters are not uniform across the industry. The Luggage List maintains an up-to-date chart for all major airlines.
6/17 SLIDES © Peter Titmuss/shutterstock
Checking a Carry-On for Free
Grainne Kelly, a former travel agent, says if travelers would prefer to check a bag but don't want to pay the fee, they may be able to check a roll-aboard carry-on bag for free at the gate. "Wait until everyone else boards the flight with their carry-ons, as the plane will likely run out of room for bags, and the attendant will then check your carry-on for free," says Kelly. "Always ask at the gate if there's room for your bag, or if they could check it. They're usually happy to check it."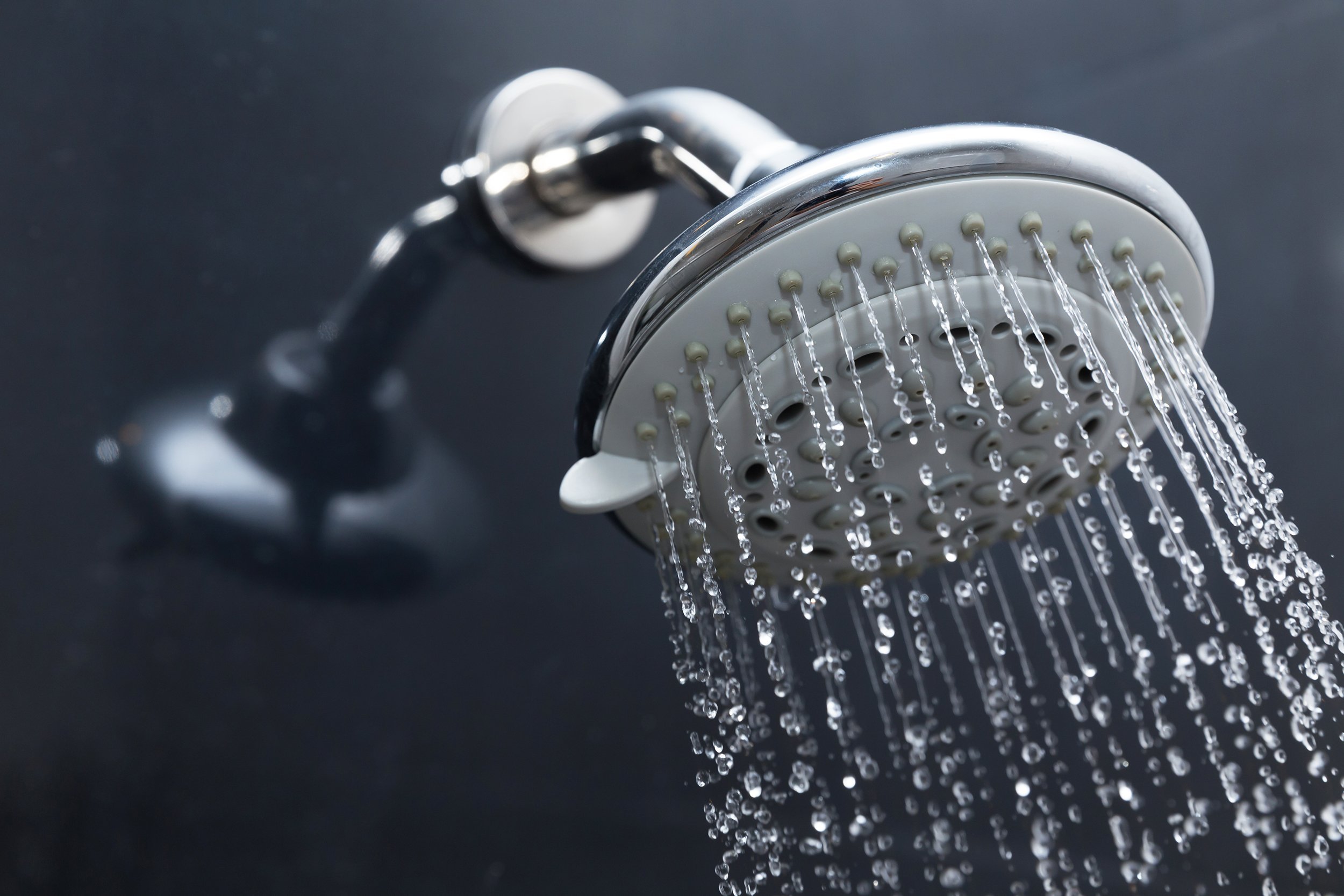 7/17 SLIDES © Monkey Business Images/shutterstock
Surviving a Long Layover
Many hotels have day rooms that can ease the strain of a long layover, particularly when traveling with kids, McGilligan says. "For a fraction of the typical rate, you can spend four to five hours freshening up for the next leg of your trip, rather than sitting at the airport trying to keep track of the kids." The day rooms at the Hilton Chicago O'Hare, for instance, can be booked for $150.
8/17 SLIDES © Sutichak/shutterstock
Taking A Shower
Another approach to surviving layovers, this one from Hotwire President Henrik Kjellberg, is to buy access to shower lounges. "It's so worth it," he says. "Being refreshed after a long journey makes all the difference." Kjellberg has visited shower facilities at London's Heathrow International Airport and Hong Kong International Airport. Though Heathrow does not offer shower services now due to the pandemic and access prices varied when it did (though could be as low as 30 pounds), in Hong Kong, showers are still available — and complimentary.
9/17 SLIDES © Monkey Business Images/shutterstock
Looking Your Best
Unless you're a celebrity flying on a private jet or have access to an in-flight shower in first class, traveling and looking great typically don't go hand-in-hand. A company called AirPretty has developed another option: a collection of travel-size beauty and comfort products. Among the items in the Pinch Provisions Mini Travel Kit ($20) are a stain removing towelette, facial tissue, hand cleaning towelette, dental floss, adhesive bandage, phone stand, eye mask, ear plugs, lip balm, aand more. To customize the selection and save some money, build your own with travel-size products from the drugstore.
Slideshow continues on the next slide
10/17 SLIDES © Matej Kastelic/shutterstock
Surviving Long-Haul Flights
Do the prep work necessary to make the most of the flight, McGilligan says. If sleep is on the agenda, try to get an exit-row window seat for extra room to stretch out. Board the plane with a full stomach and have the right music or sleep app cued up. Planning to stay awake? An aisle seat allows a bit more breathing room and the option to get up and walk around. McGilligan suggests prepping a list of TV shows to catch up on or, if Wi-Fi is available, saving emails to respond to mid-flight.
11/17 SLIDES © Daboost/shutterstock
Finding a Comfortable Seat
Not every seat on a plane is created equal. SeatLink provides detailed reviews for all types of seats and flights — from one-hour to 16-hour flights and from economy to business class. The site's database covers more than 202,750 seats on 1,256 airplane configurations across 234 airlines. Users can search the site by individual flight or by airline when booking to choose the best available seats.
12/17 SLIDES © MIA Studio/shutterstock
Scoring Seat Upgrades
The overwhelming opinion among frequent travelers seems to be that scoring seat upgrades has become increasingly difficult. Dan Suski, founder of SeatLink, offers this tip: If you were on the upgrade list but didn't clear, try to board as late as possible. "No-shows happen all the time," he says. "Airline revenue-management departments count on it, so wait until it looks like they're going to make last call for boarding and ask the gate agent if first or business class has boarded full — you might get lucky."
13/17 SLIDES © martin-dm/istockphoto
The Right Credit Card
Natasha Rachel Smith, consumer affairs editor for the website TopCashBack, advocates credit-card rewards programs for snagging upgrades, free checked baggage, complimentary lounge access, and other perks. She says one of the best cards for this is United Airlines' MileagePlus Explorer Card (through Chase). Perks include free checked bags for the cardholder and a companion, and priority boarding for everyone on the reservation.
14/17 SLIDES © vm/istockphoto
Consider Giving Up Your Seat
Waiting around an airport to catch a flight may not sound like a great way to eliminate stress, but if you have the time to spend, consider taking up an airline that asks for volunteers to give up their seats on an overbooked flight. Not only will you escape a crowded flight, you might be able to get the airline to rebook your travel with an upgrade such as a first or business class seat. You'll likely get some airline credit or gift cards (usually up to $600), too.
Slideshow continues on the next slide
News Related
OTHER NEWS