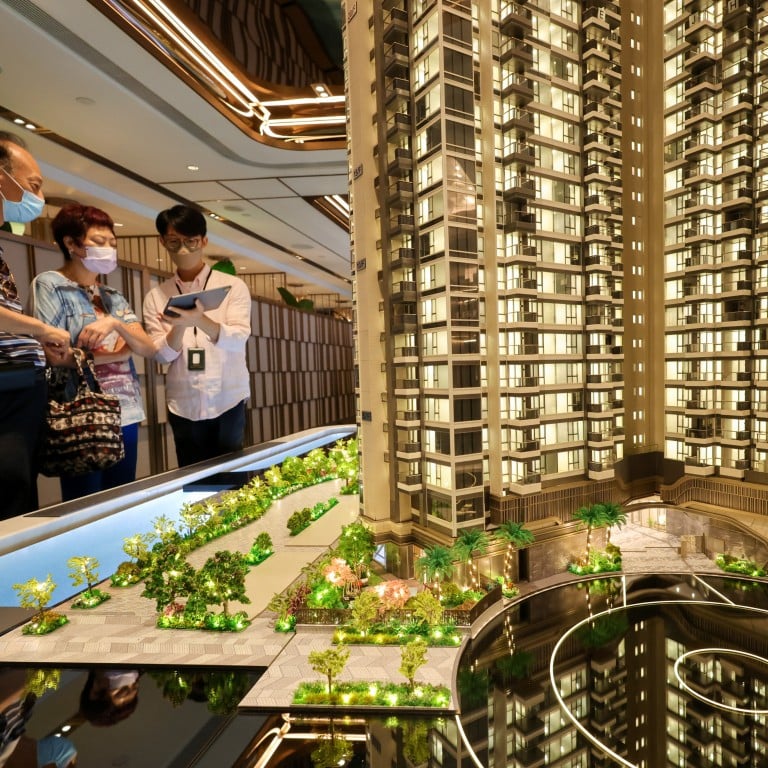 Owning a home in Hong Kong seems to get tougher by the day. While potential homebuyers might have lost HK$1 million (US$127,390) in buying power so far this year, homeowners will see their mortgage payments go up after banks in the city raised their prime rates from today.
Hongkongers with a monthly budget of HK$17,000 for a mortgage could borrow HK$5 million at 1.45 per cent annually from a bank and buy a home priced at HK$5.5 million in January, according to mReferral, a local mortgage broker. Fast forward to Friday, potential buyers with the same budget can only borrow about HK$4 million and buy a home worth HK$4.4 million.
The erosion in their buying power is because of two key references for the city's mortgage rates, the Hong Kong Interbank Offered Rates (Hibor) and banks' prime rates, both of which have surged this year.
"Potential homebuyers with limited budgets for monthly mortgages will have no choice but to shift their focus to cheaper homes," said Derek Chan, head of research at property agency Ricacorp Properties. They should calculate carefully, as mortgages will almost certainly "continue to rise after further US interest rate hikes this year," he added.
The Hibor has continued to climb after the Hong Kong Monetary Authority lifted its base rate to defend the city's currency peg to the US dollar, following five interest rate increases by the Federal Reserve this year.
As a result, the mortgage rate for September now stands at 2.875 per cent, mReferral said, versus 1.45 per cent in January.
The latest increase has forced the city's commercial banks to also raise their best lending rates. Five major lenders boosted their prime rates by 12.5 basis points with effect from today. The rate HSBC, Hang Seng Bank and Bank of China (Hong Kong) (BOCHK) will climb to 5.125 per cent, while the cost at Standard Chartered and Bank of East Asia will rise to 5.375 per cent.
The burden for homeowners has also grown, and there is concern that it will only worsen.
"I paid about HK$1,000 more this month compared with July, and I am starting to feel the heavier financial burden," said Natalie Gao, 35, who works in the financial industry. She bought a one-bedroom, 400 sq ft home in Hong Kong's Discovery Bay in 2018 for about HK$5 million.
"I have already cut some spending on dining out and cook more at home," she said. "But that might not be enough. I am thinking of repaying some of the mortgage in advance to ease some future pressure."
Others too are preparing for rainy days ahead. Katie Chan, a white-collar worker, bought a 700 sq ft flat on one of the city's outer islands seven years ago with a mortgage loan from BOCHK of HK$1.2 million priced at the prime rate minus 2.75 percentage points.
With the increase in prime rates today, Chan will need to pay about HK$200 more every month.
"It is not too painful at just HK$200 per month. However, what is more worrying is that interest rates are on a rising trend, which means banks may increase their prime rates by two or three more times in the following months," she said.
"If the prime rate increases by 1 full percentage point, I expect I would need to pay about HK$1,000 more per month for my mortgage. I can afford it, but I will start to feel the pain."
News Related
OTHER NEWS