Get a quote for a POS system today.
With a global presence and a proven track record, Hike POS is an Australian, cloud-based quality POS system designed for retail. Hike POS enables users to sell across all channels—in-store, online and on the move.
Hike provides a complete retail POS system with features including inventory, reporting and eCommerce. Hike is rapidly evolving, and appears committed to staying on top of the latest industry trends, as they regularly update their product. It's available in the UK, Europe, US, Canada, Australia and New Zealand.
Read next 📖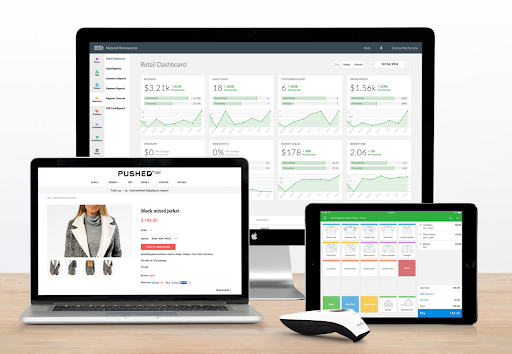 (Image credit: Vend)
We've listed the best POS systems for restaurants, small businesses, and retail. Not sure how to pick a POS yet? Read our How to choose the right POS system for your business guide, followed by 9 inspiring ideas on how to use POS system customer data.
There are pretty clear pros and cons to each of the numerous POS systems on the market, including Hike's. In this Hike POS review, we provide all the essential information and analysis, from Hike POS pricing to Hike POS integrations, to help you decide whether it's the best point of sale solution for your business.
Alternative retail competitor products include Vend POS, Lightspeed POS, Shopify POS and Square POS.
---
Prioritise business sales with a POS for faster payments
1. Simply tell us your needs
2. Receive free quotes
3. Compare prices and save money
---
Hike POS: Pricing and plans

(Image credit: Hike)
Hike POS pricing offers three plans, as either a monthly or annual subscription. Importantly, there is no contractual commitment.
Hike POS Essential
The Essential plan has the everyday POS features required by a small, single-location retailer. Accounting integrations, which include QuickBooks Online and Xero, are also enabled on the entry level product.
Order features for the small retailer are all covered, including returns and refunds, gift receipts and discounts. Retailers with multiple locations will need the Plus plan, as will businesses requiring credit notes, delivery dockets and multiple delivery address profiles.
All major payments are available on the Essential plan, apart from bulk payments ('on account' sales) which is covered on Plus.
Hike POS Plus
The Plus plan has additional features such as API access, Shopify, BigCommerce, WooCommerce, Magento and Neto integrations. There are also marketplace and marketing integrations, including Amazon Marketplace and MailChimp.
For both plans, savings are made when subscriptions are paid annually, as opposed to monthly. At the time of writing, there is an extra discount on the Plus plan, which provides extra savings for the growing retail business. On both plans, each first additional register is charged at $39.
With Hike POS you can count on good flexibility: switch POS plans without penalty, even if downgrading at any time, and any remaining pro-rata credits from your current plan are automatically transferred to the new one.
Hike POS Enterprise
The Enterprise plan is priced on demand, and is aimed at large and franchised businesses who require bespoke customization. For a business quote you'll need to contact Hike directly, as pricing becomes custom. The main differentiating features of Hike POS are Premium API access, dedicated account management and customized onboarding.
To start a plan, all customers get a free two week trial, which is quickly gives you instant trial access to a Hike account. There is no need to enter any credit card details, which provides peace of mind to try the service without pressure before you decide to buy.
Hike POS: Features
Hike POS works on iPad, PC and Mac. The data syncs to a central database in the cloud, so you can use all supported devices in your retail outlets. Most of Hike's selling features also work offline, so your business can keep going without internet connectivity. Once you are back online, your data will automatically sync to the cloud.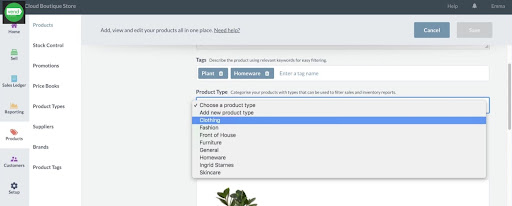 Hike POS inventory search screen. (Image credit: Hike)