Every day, 100k+ smart people read our newsletter. You can sign up here.
---
Hello readers, If you sit down and think about it, the evolution of financial services over the last few years has been incredible. Just five years ago, I'd have to shove a S$5 bill into my pocket so that I could buy a drink on the way home after my evening run, and the walk back after my purchase would be filled with the sound of coins jingling in my shorts. Now, all I need is my smartphone.
Over in China, the last 10 years have been a time of incredible growth for the country's fintech industry. Everyone wants a slice of the financial services pie, and many of its big tech firms want their slice to be even bigger, foraying beyond the typical bounds of payments into other areas.
Today we look at,
The leading players in China's financial services sector
The fashionable future plans of this Indian business-to-business startup
Other newsy highlights such as Afterpay's partnership with Stripe and China's cross-border plans for its digital yuan
---
PREMIUM SUMMARY
The who's who of Chinese fintech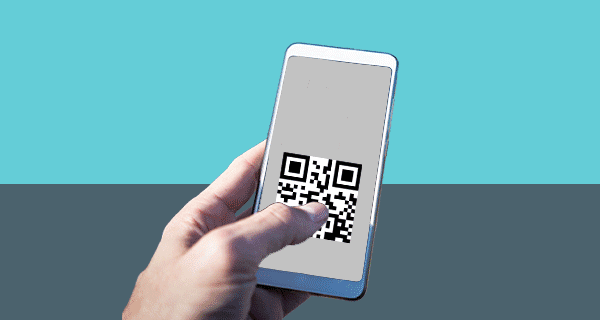 In the last decade, China's fintech space has seen explosive growth, with companies offering digital payments, microlending services, and everything in between. The sheer scale of the sector is mind-boggling to comprehend – which is why we've pulled together a landscape map of all the companies in the space.
Far and wide: Many of the country's biggest tech companies – think Ant Group, Tencent, and Baidu – have their fingers in the fintech pie, usually in the payments sector. But they're moving into other aspects of fintech, such as virtual banking and insurance, which could heat up competition in those sectors too.
Ebbs and flows: Chinese regulators typically take a wait-and-see approach to encourage innovation, which is why fintech in the country boomed in 2016. However, stricter regulations enacted in recent years have made things challenging for fintech players.
Winter is here? Funding in the space slowed down after 2019, amid escalating trade tensions with the US and the Covid-19 pandemic. But the sector is still prime for growth.
Read more: The tech heavyweights that have shaped China's financial industry
---
STARTUP SUMMARY
Click, click, shop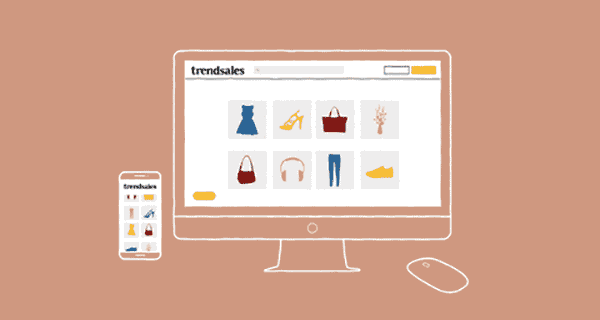 Indian business-to-business startup CouchFashion has raised US$150,000 as part of its seed funding round from We Founder Circle, a global community of founders and strategic angel investors.
Founded in 2017, CouchFashion provides fashion-specific image recognition technology and content network platforms for ecommerce companies and fashion brands.
Tech and content: The company's technology solution makes real-time style recommendations for users when they want to buy a product online, and its content commerce tools help bring customers to ecommerce platforms, encourage purchases, as well as increase purchase size and re-engage shoppers.
The fresh funding will help CouchFashion increase product offerings, develop content partnerships, and expand its team across all departments.
---
QUICK BYTES
1️⃣ Afterpay 🤝 Stripe
Australia-based buy now, pay later startup Afterpay announced it has partnered with California-based payments platform Stripe. The deal allows both new and existing Stripe merchants to offer Afterpay's service to their customers, who can receive their purchases immediately and pay for them in four installments.
2️⃣ Taking on TikTok?
Global media and entertainment company Zash announced that it has acquired a majority stake in Singapore-based video-sharing app Lomotif. The deal is set to be completed concurrently with the closing of Zash's merger with Vinco Ventures, which was announced in January.
3️⃣ Digital currency crossing borders
China, Hong Kong, Thailand, and the United Arab Emirates have announced they will be testing central bank digital currencies in cross-border payments. The project aims to explore the capabilities of distributed ledger technology through the development of a proof-of-concept prototype.
4️⃣ Investing in Indonesia's micro entrepreneurs
Jakarta-based peer-to-peer lender Amartha announced it has secured US$50 million in a debt facility from Lendable Inc, with plans to channel the capital to female micro entrepreneurs in rural areas of Indonesia. To date, the firm has distributed almost 3.2 trillion rupiah (around US$220 million) to over 600,000 female micro entrepreneurs in the country.
5️⃣ Money for a Saltmine
San Francisco-based end-to-end digital workplace platform Saltmine announced that it has raised US$20 million in a series A round from existing investors Jungle Ventures and Xplorer Capital, with new investor JLL Spark, the investment arm of real estate service firm JLL, joining in on the fundraise. Saltmine's software helps enhance workplace collaborations, improve the employee experience, and reduce costs.
6️⃣ More cash for Arzoo
The retail tech firm based in India has raised US$6 million in its latest round of funding, led by Trifecta Capital. The fresh funds will be used to expand and to scale logistics and operational capabilities.
---
If you want to receive this quick analysis of our most prized content straight in your inbox every day, then make sure you're subscribed to our newsletter.