Nuggets' Aaron Gordon had his best game of the postseason and proved to be the difference maker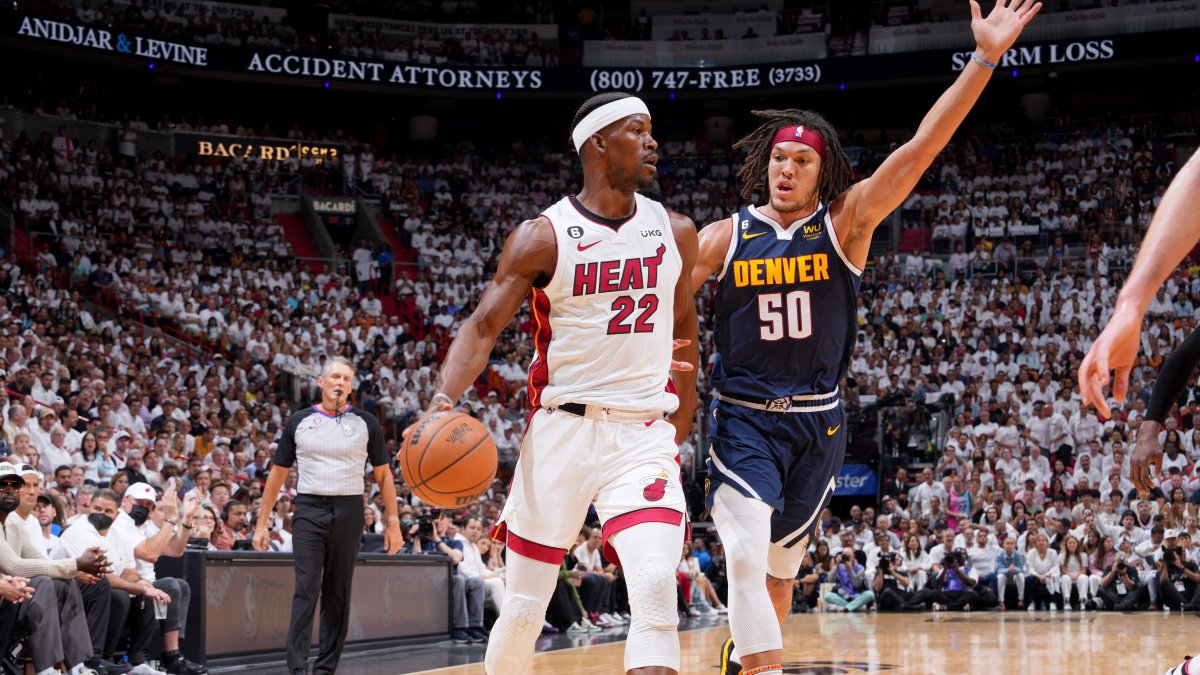 The Miami Heat are now on the brink of losing the 2023 NBA Finals.
The Denver Nuggets once again dominated Miami 108-95 at the Kaseya Center in Game 4 on Friday, taking a commanding 3-1 series lead. One more win for Denver and it will become NBA champions for the first time in franchise history.
Miami had stayed in the game at halftime after two even quarters, trailing 55-51. But the momentum started swinging in the third and fourth quarters, where the Nuggets' collective firepower was just too much for the Heat to contain.
Denver outscored Miami 31-22 in the third quarter, and though the Heat rallied in the fourth to keep the game state close, the Nuggets' role players just could not be stopped down the stretch, primarily Bruce Brown Jr.
The Heat were led by Jimmy Butler's 25 points and Bam Adebayo's 20. Kyle Lowry, Kevin Love and Duncan Robinson all added double-digit points, but they were on the lower end (13, 12 and 12, respectively) compared to what Denver's role players produced.
While Nikola Jokic dropped 23 and Jamal Murray had 15, Aaron Gordon came alive with his best performance of the playoffs, going for 27 on 11-for-15 shooting, six rebounds, six assists and two steals. Brown then off the bench supplied 21 points on 8-for-11 shooting.
The series now heads back to Denver, which could be the last game of the 2022-23 season if the Nuggets win and make it a 4-1 gentleman's sweep.
Game 5 is slated for Monday, June 12, with tip-off time set for 8:30 p.m. ET.
What is "Heat culture"? Fans and players define it ahead of Game 3 against the Denver Nuggets. NBC6's Jessica Vallejo reports
News Related
OTHER NEWS