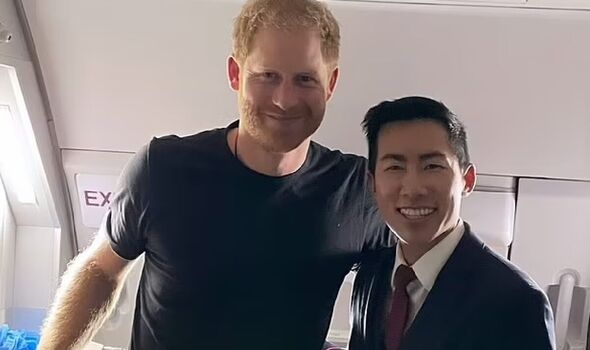 Prince Harry Air steward
An attentive cabin crew member was left surprised after the Duke of Sussex gifted him with a copy of his tell-all memoir Spare on his flight to America. The flight attendant, Holden Pattern, who was on an American Airlines plane, happily shared a picture of himself with a smiling Prince Harry on his Instagram stories on June 9, with the caption "passenger prince" and a crown emoji next to the caption.
Get the latest royal news straight to your phone by joining our Whatsapp community!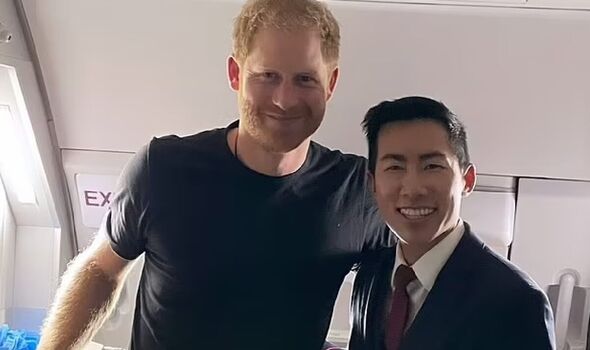 Prince Harry Air Steward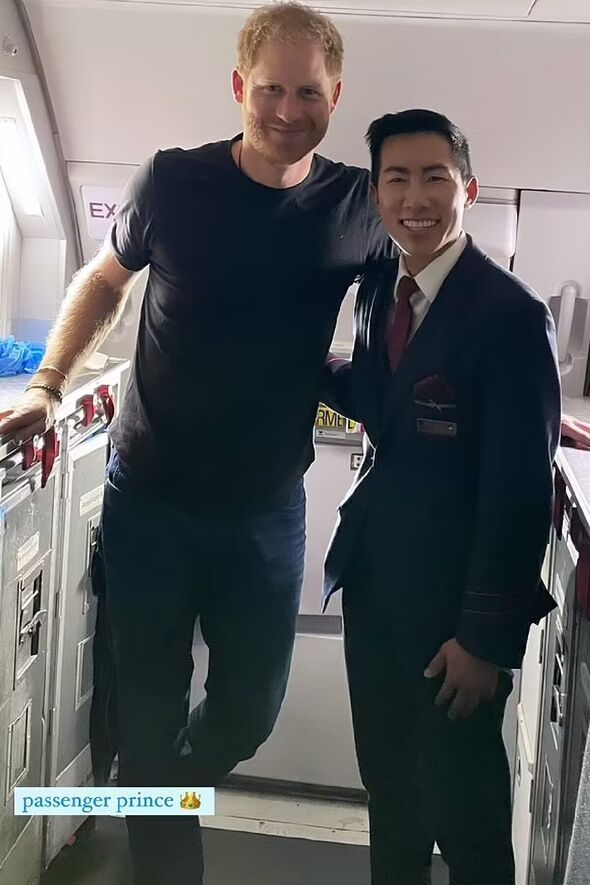 Prince Harry Air steward
The Daily Mail reported that the lucky flight attendant said he had "just found this [the book] in my luggage that a passenger gave me", referring to the Duke of Sussex. In the image, the book, Spare, which was released in January, is placed upright on the table, next to a seat.
In the picture taken, Prince Harry is dressed down in a simple black t-shirt and jeans with the air steward dressed in uniform with a tie, pocket hanky, and name tag visible.
Prince Harry had been on a whirlwind visit to the UK to give evidence in court against Mirror Group Newspapers (MGN) where he faced cross-examination after becoming the first royal to take the stand since the 1890s.
The 38-year-old did not take any time during the visit to see his family, who were less than half a mile away from where he was staying.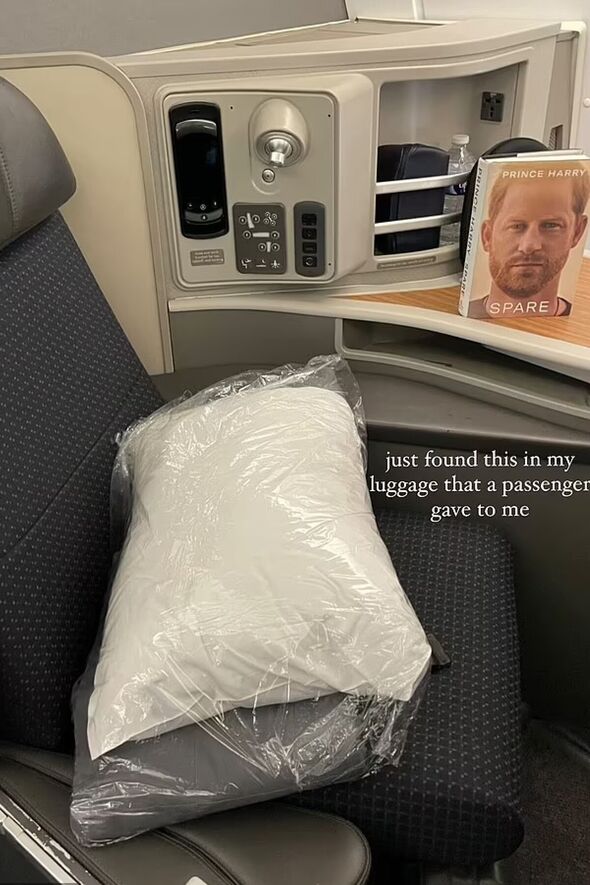 Air Steward
The Prince is said to have landed in California on Thursday evening, meaning he would have left Britain around lunchtime on the same day – the same dash he took after King Charles's Coronation last month.
Prince Harry is believed to have resided at Frogmore Cottage for three nights for the duration of his stay in the UK, despite his recent eviction from the property. On his American Airlines flight, the Duke of Sussex would have been returning to his wife, Meghan Markle and two children Prince Archie and Princess Lilibet. His daughter, had recently celebrated her birthday on June 4, turning two years old.
Harry's apparent stay at Frogmore, is likely to be his last, and the couple had previously been using the home as a base when they travelled back to the UK.
News Related
OTHER NEWS