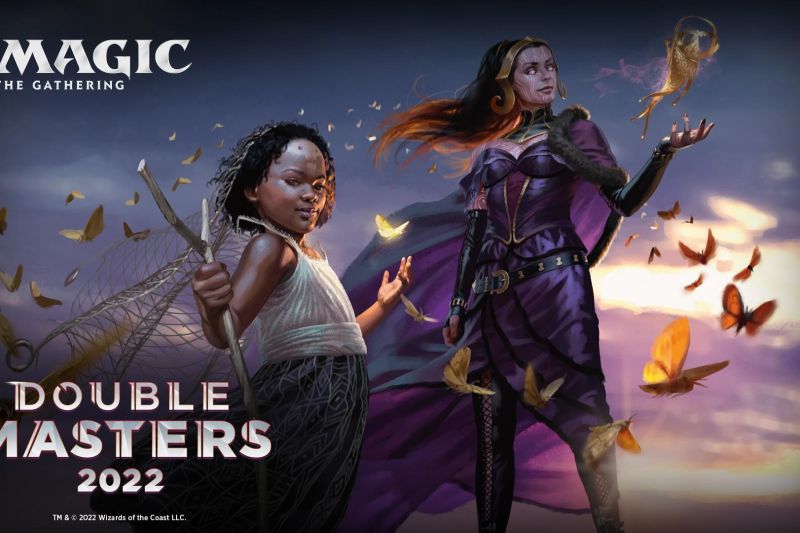 Wizards of the Coast akan merilis Double Masters 2022, set terbaru dari "Magic: The Gathering" (MTG). (ANTARA/ HO)
Jakarta (ANTARA) – Permainan kartu Wizards of the Coast akan merilis Double Masters 2022, set terbaru dari "Magic: The Gathering" (MTG) yang merupakan salah satu permainan kartu atau boardgame tertua dan terlaris di dunia.
Double Masters 2022 (#MTG2X2) mengikuti jejak dari set orisinal Double Masters, memberikan apa yang disukai oleh pemain yaitu reprint kartu dengan kekuatan hebat serta desain kartu baru menarik dan menawan.
Sebagaimana tertulis dalam siaran pers yang diterima di Jakarta pada Kamis, Double Masters 2022 berisi 331 kartu dan akan dirilis pada 8 Juli 2022.
Baca juga: Michelin ajak pebalap virtual berkompetisi di turnamen "game" GT
Double Masters 2022 akan membuat deck apapun menjadi lebih kuat dengan tambahan reprint yang hebat. Sehingga, sebuah set yang cocok untuk kolektor dan pemain kompetitif.
Setiap set kartu terdapat dua kartu langka dan dua kartu foil yang dapat dengan cepat menggandakan kekuatan deck pemain.
Para kolektor dapat memperluas koleksi mereka dengan penuh gaya menggunakan treatment premium yang mempesona di set ini. Sedangkan bagi pemain kompetitif, Double Masters 2022 menambah tingkat baru dalam drafting dengan format tiga warna dan arketipe warna-warni yang terbatas.
Double Masters 2022 memungkinkan pemain untuk memanfaatkan sebanyak mungkin kartu langka dan kartu mythic dalam satu pilihan.
Pada Double Masters 2022 terdapat 80 kartu borderless diseluruh jenis. Selain itu pada set kali ini terdapat gambar-gambar kartu yang ciamik dengan tekstur foil yang akan membuat antusias para kolektor dan membuat iri para rival.
Para penggemar juga akan senang melihat kartu-kartu ikonik kembali dalam bentuk ukiran foil, seperti Legendary Planeswalkers Wrenn and Six, Liliana, The Last Hope, dan Eldrazi Titans asli: Emrakul, Aeons Torn, Kozilek, Butcher of Truth, dan Ulamog, the Infinite Gyre.
Double Masters akan tersedia dalam bentuk draft boosters, draft packs, dan collector boosters. Untuk informasi lebih lanjut dalam Double Masters 2022, kunjungi https://magic.wizards.com/en/products/double-masters-2022.
Baca juga: Good Games Guild ingin dorong ekonomi virtual di Indonesia
Baca juga: Sony perluas pasar PC game melalui InZone
Baca juga: Game Kartu Koleksi edisi "Pokemon GO" resmi dirilis
Pewarta: Maria Rosari Dwi Putri
Editor: Alviansyah Pasaribu
COPYRIGHT © ANTARA 2022
News Related
OTHER NEWS