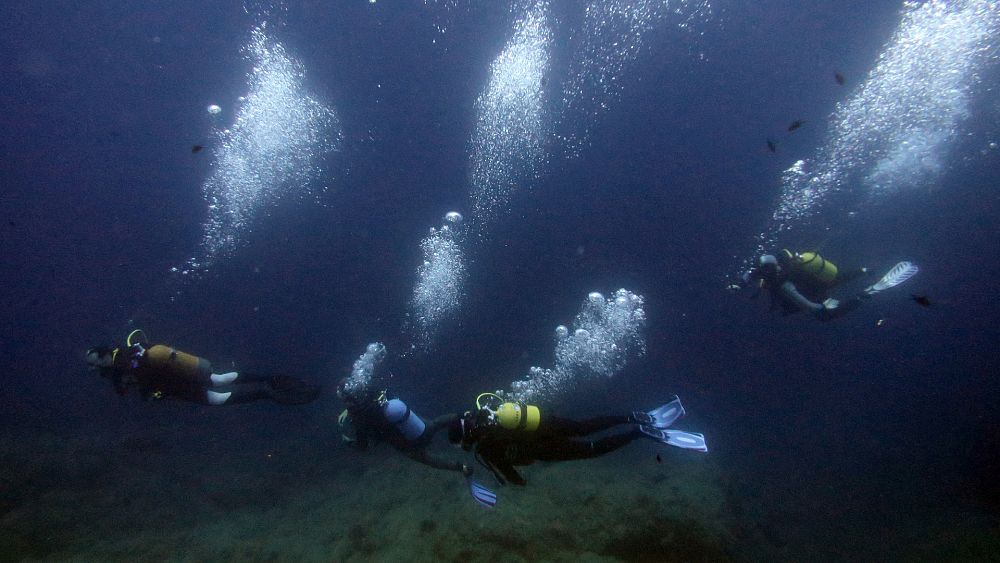 Les pilleurs de tombes et d'autres sites archéologiques ont encore frappé. Mais cette fois, ce ne sont pas un tombeau égyptien ou une sépulture inca qui ont été visités par ces chercheurs de trésors peu scrupuleux.
the latest tech news, global tech news daily, tech news today, startups, usa tech, asia tech, china tech, eu tech, global tech, in-depth electronics reviews, 24h tech news, 24h tech news, top mobile apps, tech news daily, gaming hardware, big tech news, useful technology tips, expert interviews, reporting on the business of technology, venture capital funding, programing language
C'est en France, au large de Cannes en Méditerranée, qu'un "important" pillage a été constaté sur l'épave d'un navire antique. Ce pillage est "récent" et même "encore en cours" selon les autorités françaises qui ont annoncé l'affaire ce mercredi, ajoutant qu'un "sauvetage d'urgence" avait été lancé.
Cette épave, qui gît par une vingtaine de mètres au nord de l'île Sainte-Marguerite dans l'archipel de Lérins, avait été découverte en 2017. Le site avait été sondé à plusieurs reprises, en 2017 et 2019, pour juger de son intérêt archéologique. Une véritable campagne de fouille avait été ensuite décidée.
Global Tech News Daily
Et c'est lors des premières fouilles que le pillage a été constaté sur l'épave baptisée "Fort Royal 1" par les spécialiste du département des recherches archéologiques subaquatiques et sous-marines (Drassm).
"Des éléments matériels et des outils utilisés par les pilleurs" ont été retrouvés sur place par les plongeurs, qui ont également constaté "que de nombreuses amphores avaient malheureusement déjà été prélevées en toute illégalité" sur l'épave du navire, selon un communiqué commun de la Drassm, du ministère de la Culture et de la préfecture maritime de la Méditerranée.
Global Tech News Daily
"Les épaves bien conservées de cette période sont particulièrement rares. C'est pourquoi l'opportunité de pouvoir étudier à la fois la coque en bois comme la cargaison est tout à fait exceptionnelle", ce qui avait motivé le lancement d'une "fouille exemplaire", ajoute le communiqué.
Du fait de ce pillage, qui a fait l'objet d'une "opération structurée", selon le Drassm, "les pertes d'information scientifique et historique sont probablement majeures".
Les auteurs "ne se contentent pas de prélever des objets, le plus souvent de manière organisée et à des fins commerciales ; ils détruisent des sites et en rendent l'étude bien plus complexe, voire impossible", ajoute la même source.
"La zone est désormais interdite au mouillage et à la navigation et une enquête a été ouverte par la gendarmerie maritime de Marseille", poursuit le Drassm, qui précise que ses moyens "sont largement mobilisés pour sauver ce site" qui "pourra nous dévoiler une part de l'histoire maritime hellénistique".
News Related
OTHER NEWS