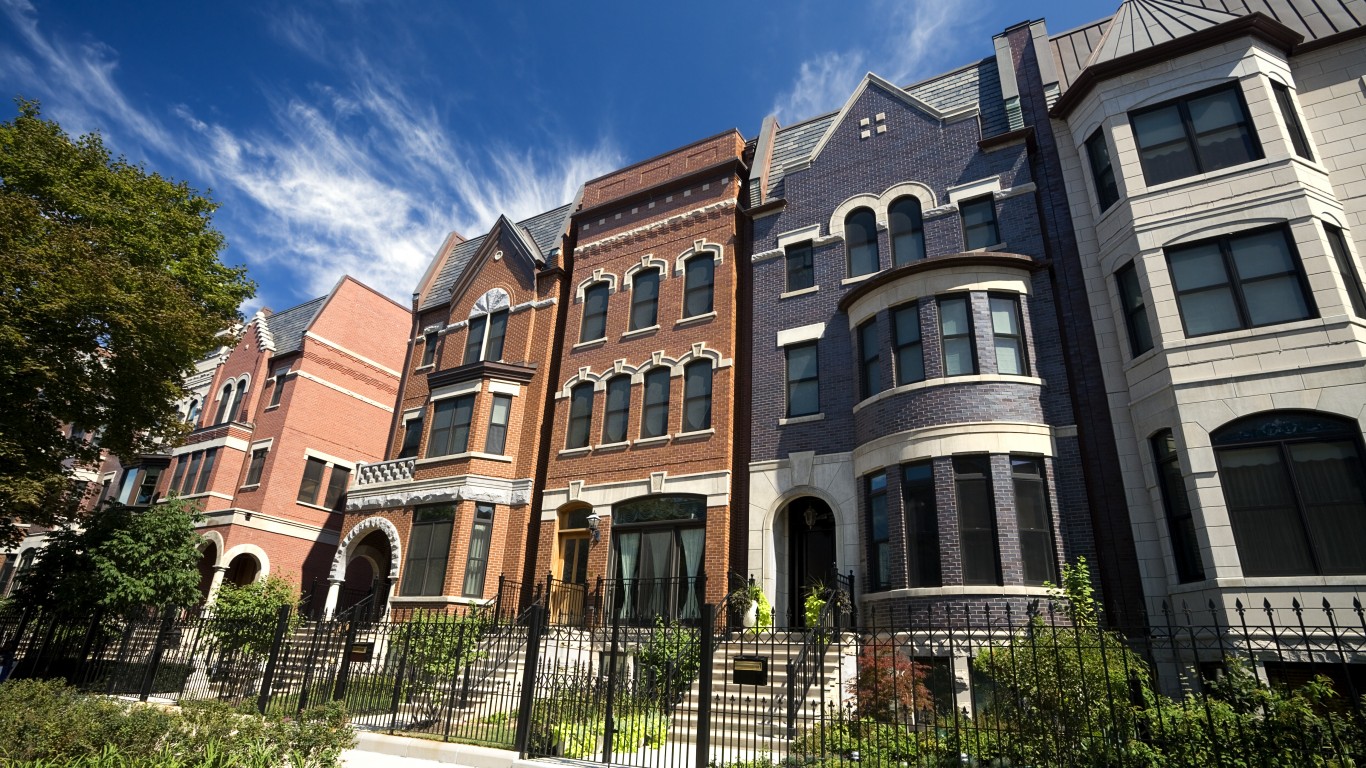 Foreclosures Soar In Illinois
High foreclosure rates were supposed to be a thing of the past. They belong to the period of The Great Recession when foreclosure rates in some cities approached one in every 500 houses. As unemployment rose to 10% then, people often could not pay off mortgages, and adjustable-rate mortgages pushed payments to unsustainable levels. But, echoing that past, foreclosure rates have risen sharply in some states and cities. Illinois is at the center of the problem.
ATTOM's May 2023 U.S. Foreclosure Market Report showed there were 35,196 U.S. properties with foreclosure filings, up 14% from May the year before. This means one in every 3,967 housing units had a foreclosure filing during the month. Rob Barber, CEO at ATTOM, said, "The recent increase in foreclosure filings nationwide indicates a trend that has been observed throughout the year, and what we have expected to occur."
In Illinois, the figure was one in every 2,144 housing units. It was followed by Maryland at one in every 2,203 and New Jersey at one in every 2,257.
Across America's largest 223 metros with populations of over 200,000, the number was highest in Lakeland, FL at one in every 1,361. Elkhart, IN was next at one in 1,621, Cleveland at one in every 1,622, Palm Bay, FL at one in every 1,647, and Ocala FL at one in every 1,671.
According to the Census, Lakeland has a population of 115,401. The median household income is $55,029, which is well below the national figure. The poverty rate of 14.4% is higher than the national number.
Interestingly, during The Great Recession, the states with the housing markets that were hammered the most were Florida and Nevada. In Florida's case, maybe that will happen again.
Also check out: the best cities to rent new apartments
Sponsored: Tips for Investing
A financial advisor can help you understand the advantages and disadvantages of investment properties. Finding a qualified financial advisor doesn't have to be hard. SmartAsset's free tool matches you with up to three financial advisors who serve your area, and you can interview your advisor matches at no cost to decide which one is right for you. If you're ready to find an advisor who can help you achieve your financial goals, get started now.
Investing in real estate can diversify your portfolio. But expanding your horizons may add additional costs. If you're an investor looking to minimize expenses, consider checking out online brokerages. They often offer low investment fees, helping you maximize your profit.
News Related
OTHER NEWS