Some viewers reported that the boom shook residences.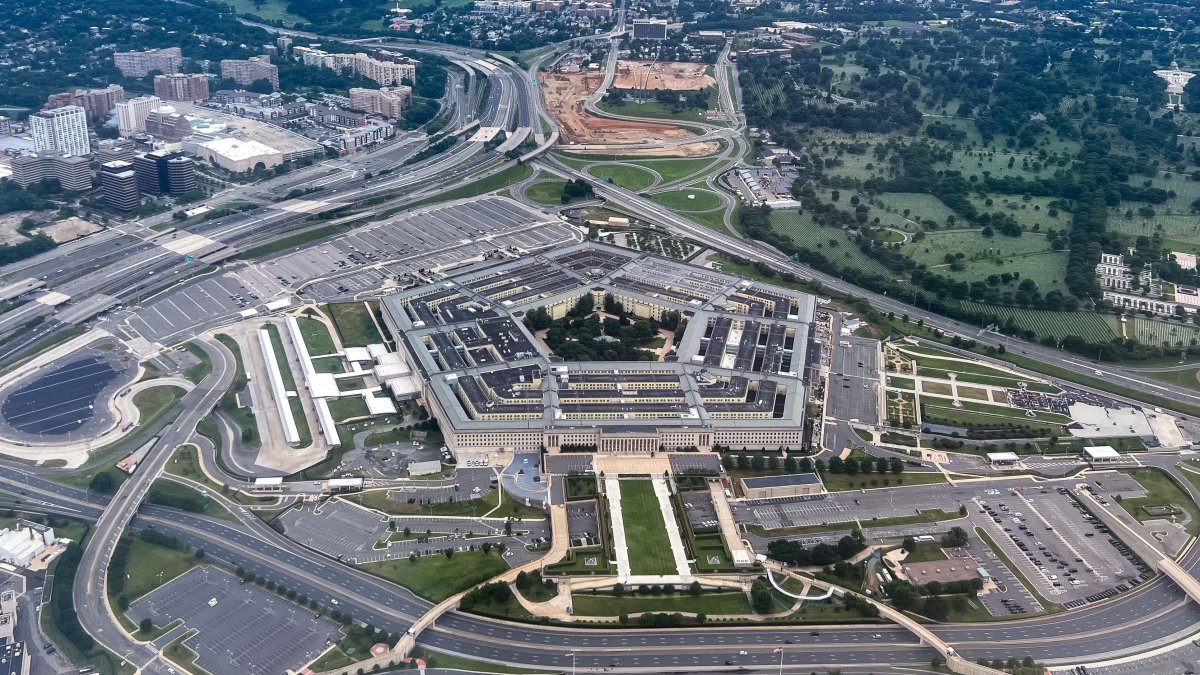 Fighter jets caused a sonic boom heard and felt throughout the D.C. area after they were scrambled from Joint Base Andrews to intercept a Cessna Citation that flew over the District on Sunday, multiple government sources say.
Government sources told NBC News that at around 2:40 p.m., the FAA lost contact with the Cessna, which had departed from Elizabethton Municipal Airport in Elizabethton, Tennessee, and was bound for Long Island MacArthur Airport in New York.
The plane turned around, began flying on a southwest path and did not respond to air traffic control, sources said.
The Cessna flew directly over Northwest D.C. and through Virginia at about 3:30 p.m. A defense official told NBC News that NORAD F-16s scrambled, began shadowing the plane and saw the pilot onboard was incapacitated.
The FAA said the Cessna later "crashed into mountainous terrain in a sparsely populated area of southwest Virginia" in Nelson County. The fighter jets did not cause the plane to go down, the defense official added.
My wife and I were recording a song on an iPhone and captured the boom 💥 in Fairfax VA pic.twitter.com/US7Bcfl8b5

— literal mastodon (@Travisagainst) June 4, 2023
pic.twitter.com/TKKfuW8tmh

— CJ (@cj_persad) June 4, 2023
Government sources said there were three passengers and one pilot on board. Their conditions are not known.
The FAA and NTSB are investigating.
At around 3:09 p.m., 911 centers began getting inundated by reports of a loud explosion. News4 also received multiple calls and emails from concerned viewers.
In one video, a couple in Fairfax, Virginia, were recording a song when they captured the boom. Their expressions turned to shock as they got up at the sound.
"The loud boom that was heard across the DMV area was caused by an authorized DOD flight. This flight caused a sonic boom," the City of Annapolis Office of Emergency Management said in a tweet.
D.C. Homeland Security and Emergency Management said the department was "aware of reports from communities throughout the National Capital Region of a loud 'boom' this afternoon. There is no threat at this time."
Other local law enforcement agencies reported receiving calls about the noise. D.C. Fire and EMS said they had no "ongoing incidents" due to the reports.
The loud boom that was heard across the DMV area was caused by an authorized DOD flight. This flight caused a sonic boom. That is all the information available at this time.

— Annapolis OEM (@AnnapolisOEM) June 4, 2023
This is a developing story. Refresh for updates.
News Related
OTHER NEWS