1/27 SLIDES © Kool-Aid Man/Twitter
Fictional food faces
Before the days of social media, influencers and celebrity endorsements, many brands relied on their mascots to do the bidding either on TV or in printed ads. From a tiger that's been a part of our breakfasts for decades to a burger-lovin' clown, we take a look at popular and long-standing fictional food heroes and how they've changed throughout the years. Still waving the flag for their brands, these are some of the most influential food mascots of all time.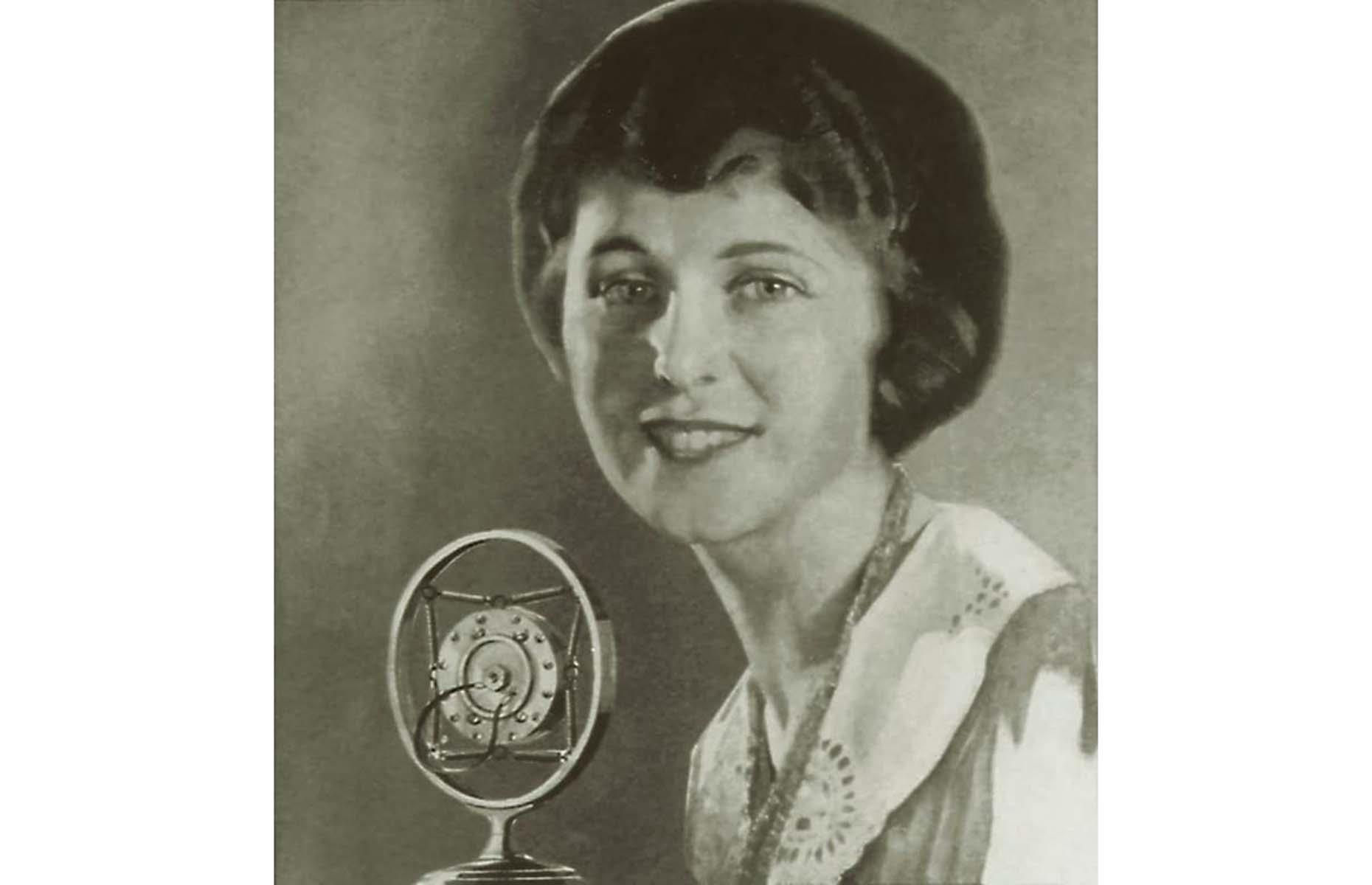 2/27 SLIDES © Courtesy of Betty Crocker
Betty Crocker
America's First Lady of Food, Betty was first dreamed up in 1921 by General Mills (then Washburn Crosby Company) to answer the countless baking questions the company received from consumers. The name Betty was chosen as it sounded friendly and Crocker was the surname of a retired company director. For many years, home economist Marjorie Husted (pictured) was the real-life woman behind the fictional Betty, scripting and voicing Betty's radio show The Betty Crocker Cookery School of the Air from 1924.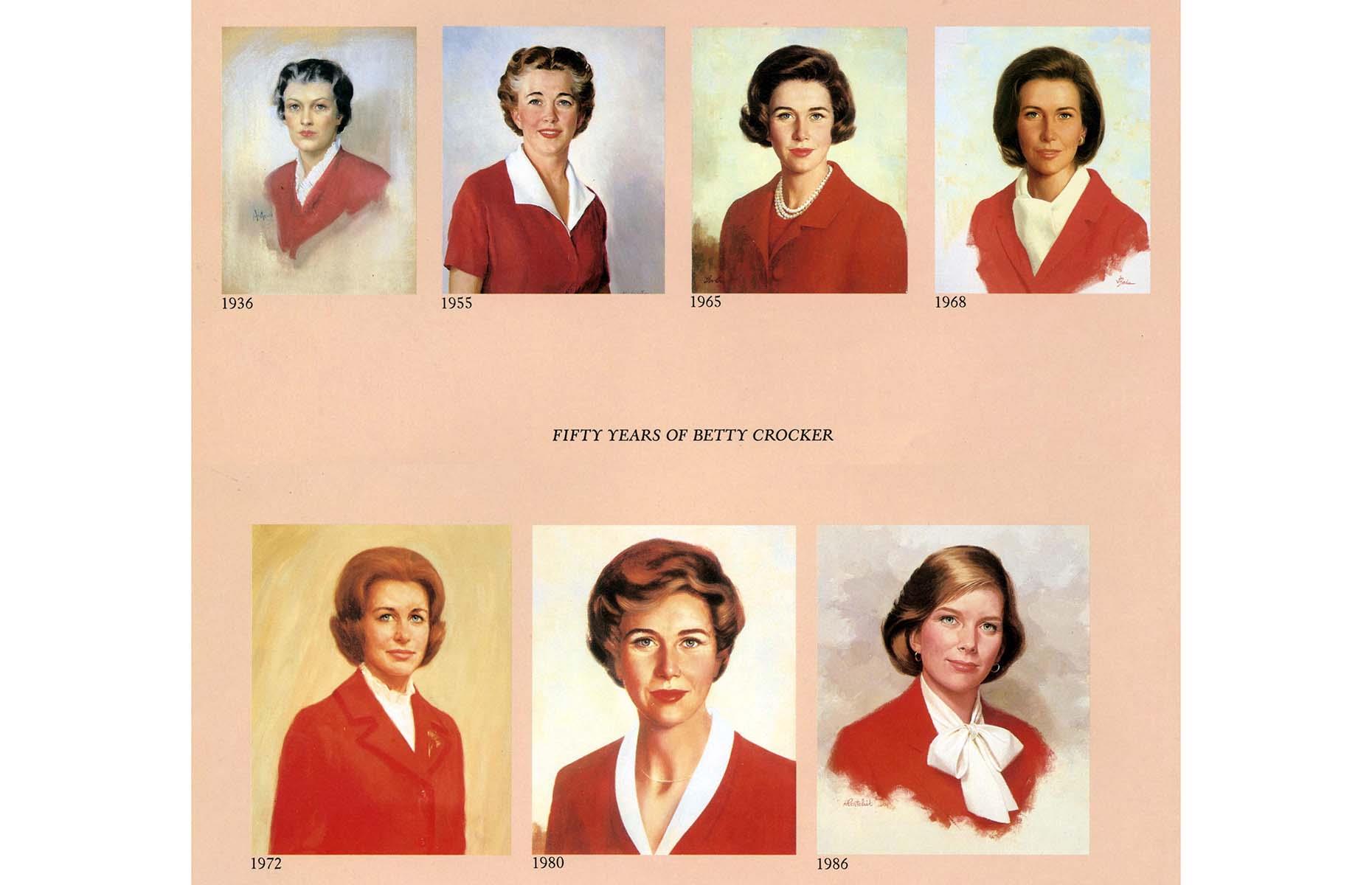 3/27 SLIDES © Retro AdArchives/Alamy Stock Photo
Betty Crocker
Being imaginary didn't stop Betty really hitting her stride in the 1950s as she went from starring in her own TV show and adverts (when she was played by actress Adelaide Hawley) to publishing dozens of best-selling cookbooks and launching her famous range of cake mixes. Although most people know that she's a fictional character, she's still regarded as one of the most influential chefs to inspire home cooks in the 20th century. Here, Betty's changing face is pictured through the decades.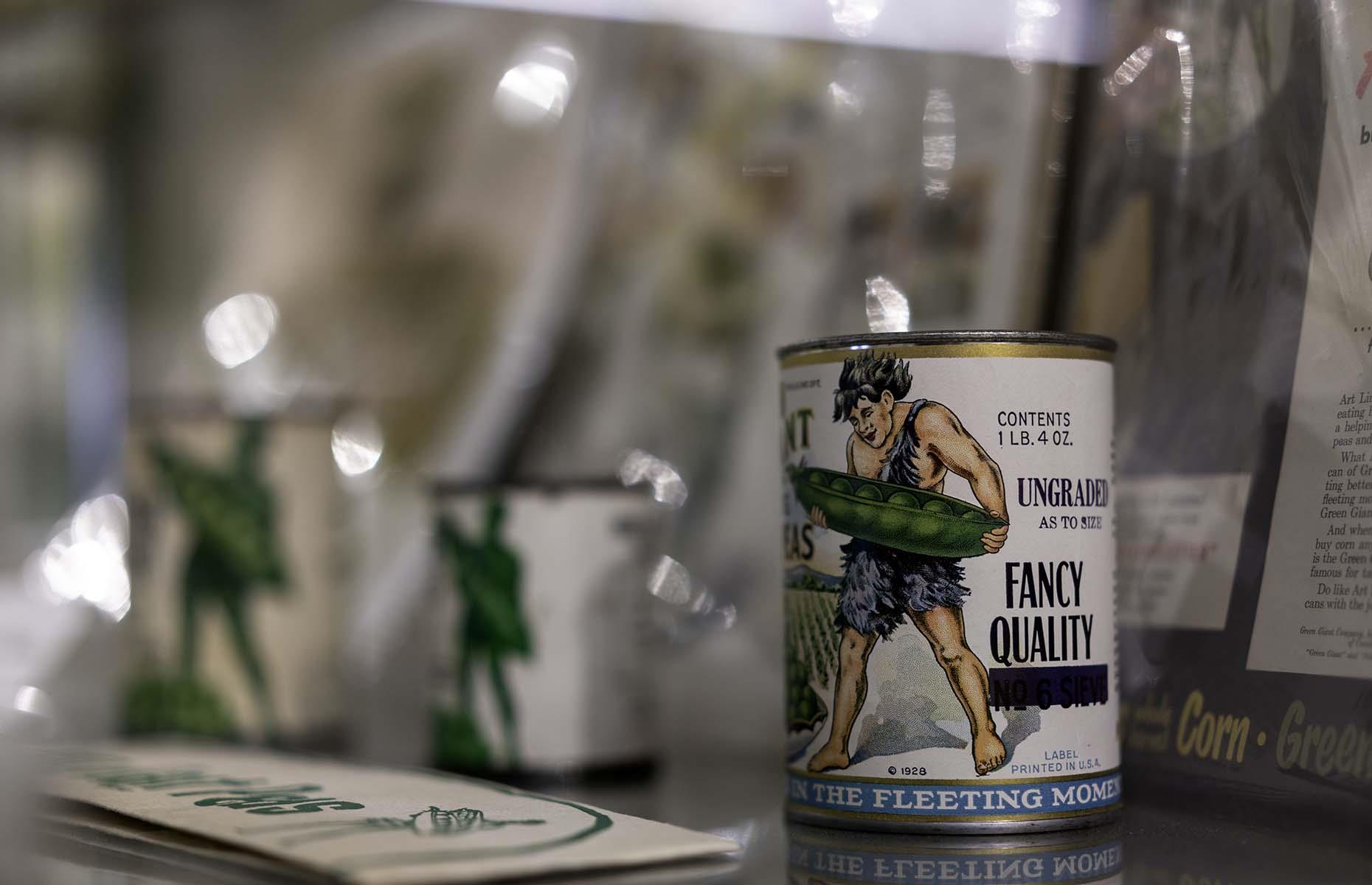 4/27 SLIDES © Lorie Shaull/Flickr/CC BY 2.0
Jolly Green Giant
Named after a particularly large variety of pea harvested by the Minnesota Valley Canning Company, Green Giant first appeared in 1925. The original giant (pictured on a can from 1928) had very little in common with the version we're familiar today – a scowling caveman, the giant was wearing a bearskin and was a nod to a Brothers Grimm fairy tale. Ten years later his image was revised, to appear more friendly to audiences. The character got a new leafy suit and a friendly smile, and was renamed Jolly Green Giant.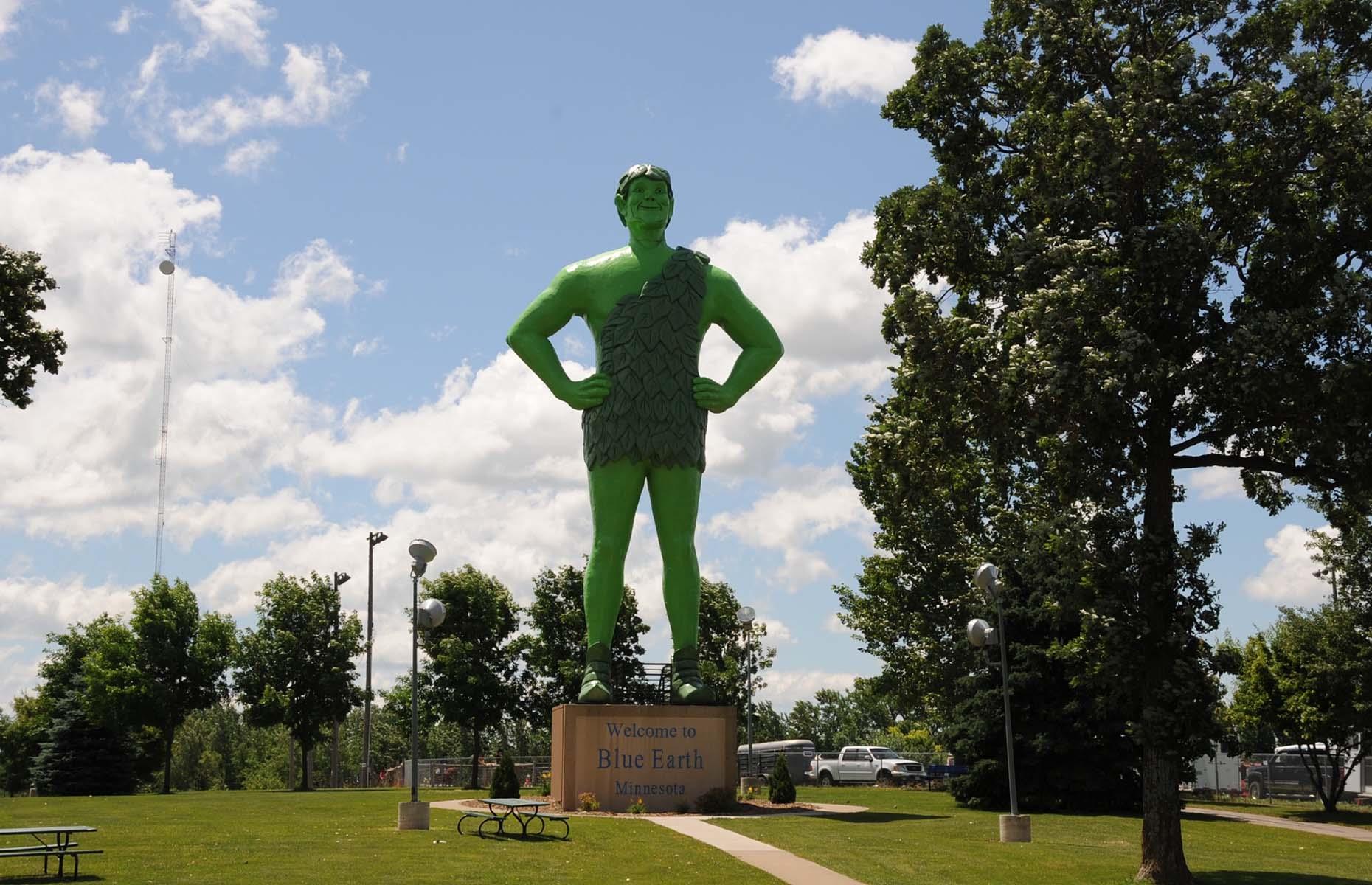 Slideshow continues on the next slide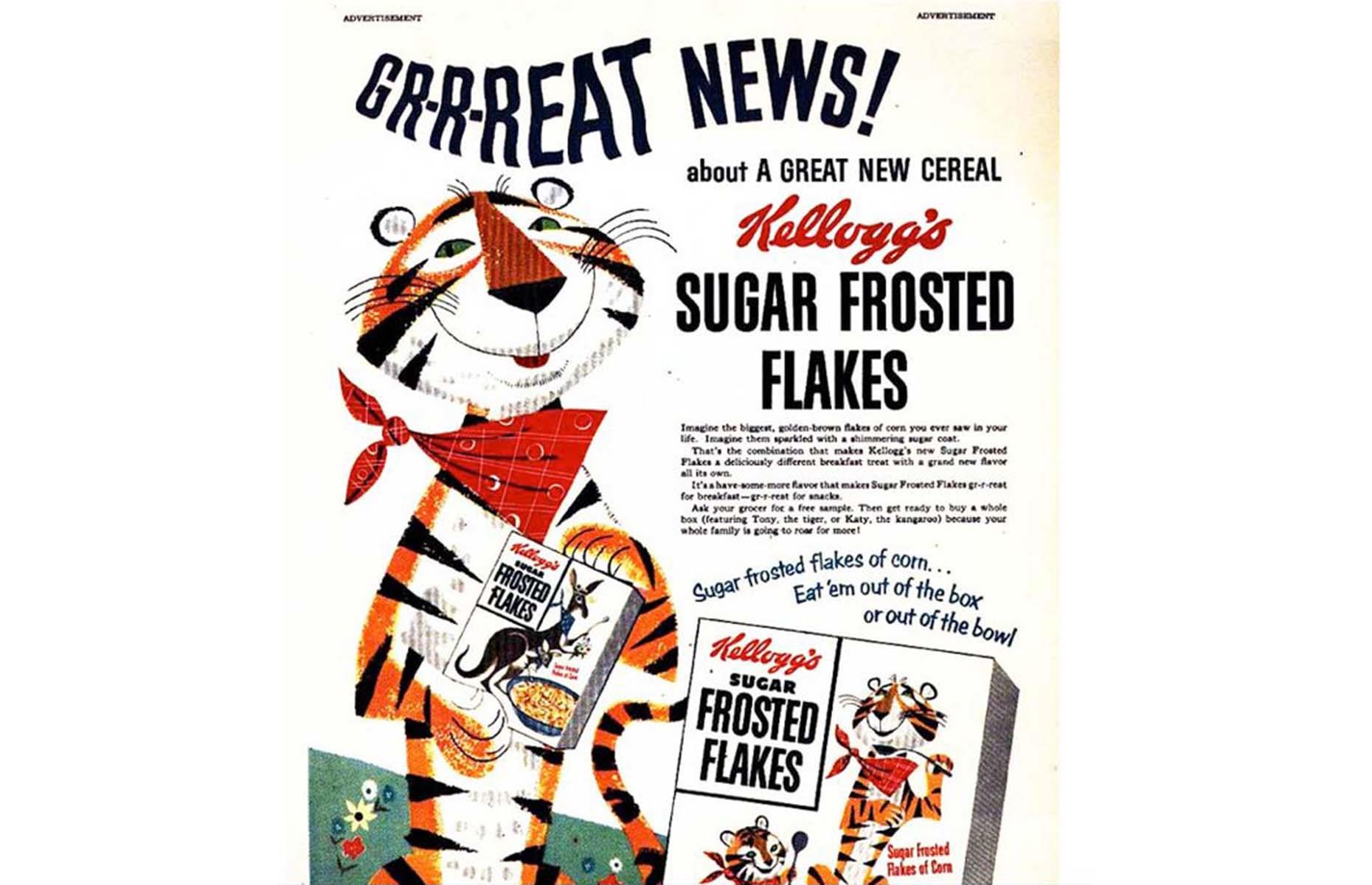 5/27 SLIDES © William Koplitz/Getty Images
Jolly Green Giant
Throughout the decades, Jolly Green Giant changed his appearance several times. In 1936 he carried a cob of corn to celebrate the launch of tinned sweetcorn while the 1960s mascot was given a red scarf to usher in the company's frozen ranges. Since 1972, he's also been accompanied by the Little Green Sprout, his young apprentice. Regarded as one of the top ad icons of the 20th century, Jolly Green Giant now welcomes visitors to the town of Blue Earth, Minnesota, USA, where the company was founded, in the form a 55-foot tall (16.7m) fiberglass statue.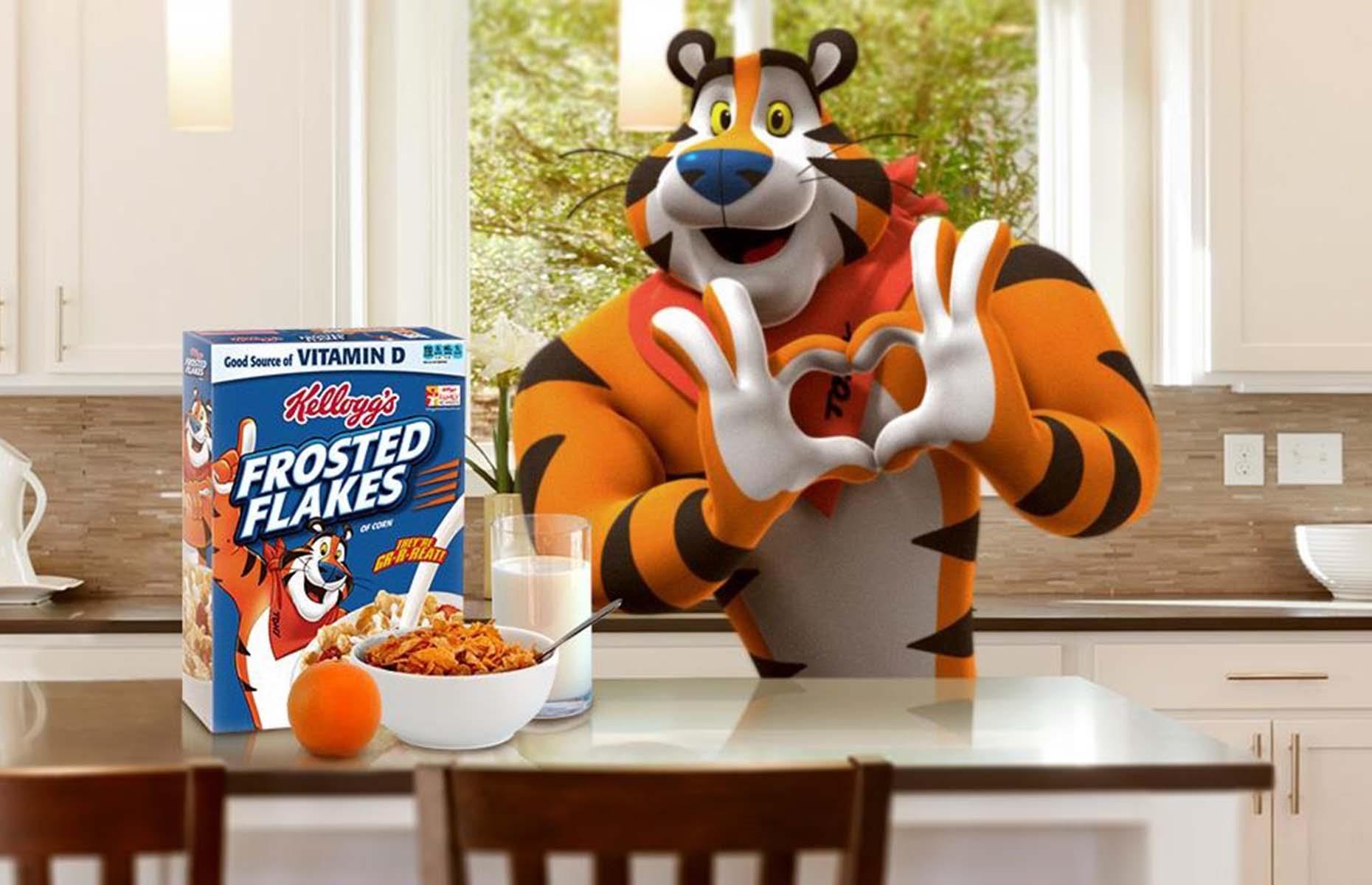 6/27 SLIDES © Kellogg's Frosted Flakes/Facebook
Tony the Tiger
The mascot of Kellogg's Frosted Flakes since 1952, Tony the Tiger has been part of many morning meals for decades. Originally much more tiger-like with a teardrop-shaped head, Tony was designed by a team of former Disney animators. But what really made this mascot so popular wasn't necessarily his looks. Voiced by Thurl Ravenscroft for five decades, Tony's deep bass tone and familiar catchphrase "They're gr-r-reat!" instantly appealed to customers. Pictured is one of the first ads to feature Tony in 1952.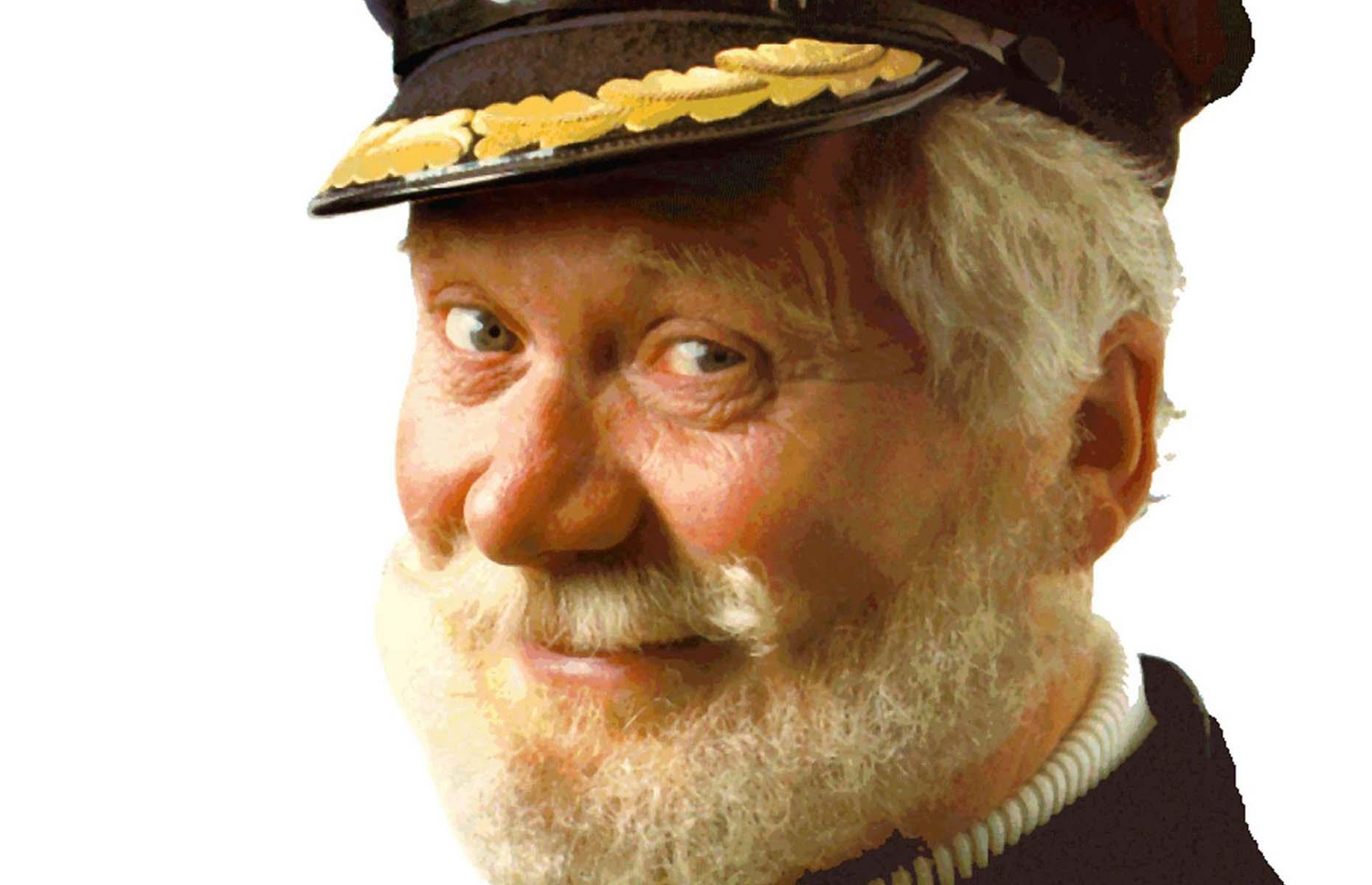 7/27 SLIDES © Frosted Flakes/Twitter
Tony the Tiger
By the 1970s, Tony was revealed to be Italian-American and audiences got introduced to his wider family: Mama Tony, Mrs. Tony and daughter Antoinette. His son, Tony Jr. even had his own short-lived cereal, Frosted Rice. Today, Tony's appearance might have changed into a more muscular, human-like yet digitized shape, but it's still the familiar blue nose, friendly smile and black-and-white ears staring back from cereal boxes on our breakfast tables.
Take a look at these cereals we'd like to see make a comeback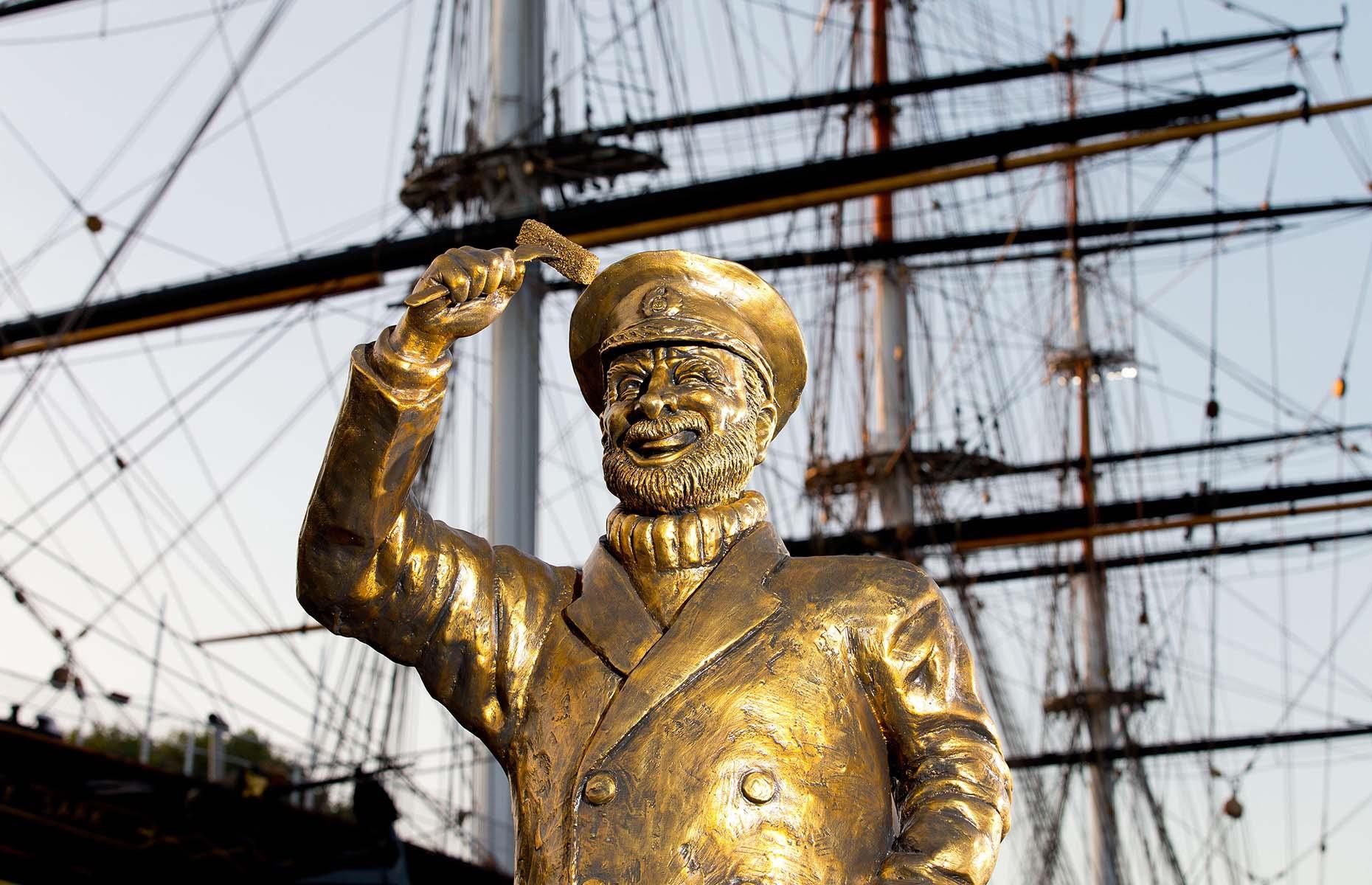 8/27 SLIDES © Wikimedia/Fair use
Captain Birds Eye
A much-loved character in the UK, Captain Birds Eye also goes by the name Captain Iglo in a number of European countries, and is mostly associated with the brand's most popular product, frozen fish fingers. An older sailor with a white beard, the captain sails with a crew of children, a reference to the brand's family-friendly products, and is mostly dressed in a naval uniform with a white polo neck sweater. Pictured here is the first captain, played by actor John Hewer.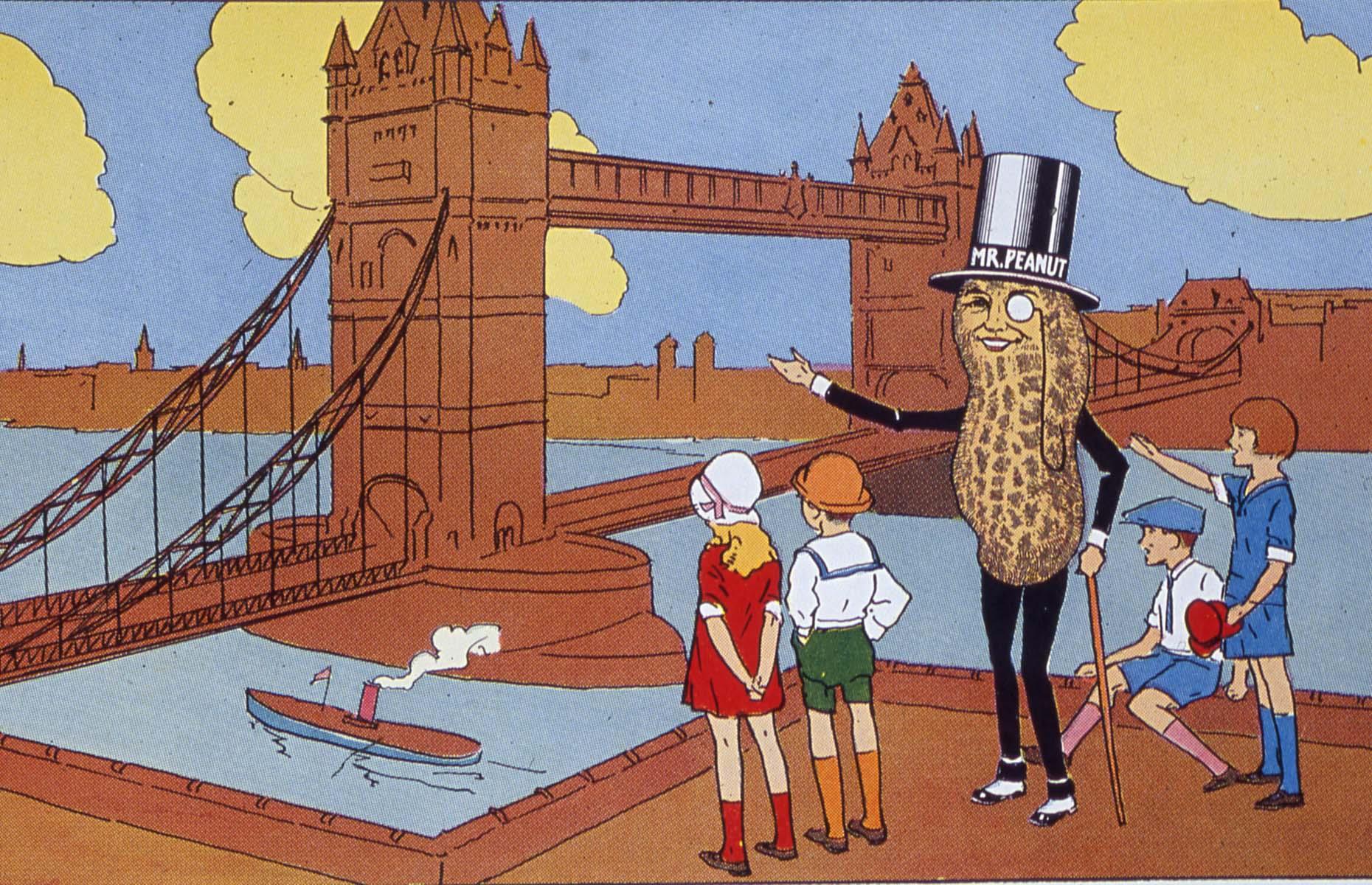 9/27 SLIDES © WENN Rights Ltd/Alamy Stock Photo
Captain Birds Eye
The original Captain Birds Eye first appeared in a 1967 TV commercial, but Birds Eye got rid of the character in 1971, prompting The Times to run an obituary. The captain was resurrected just three years later and has since been played by seven different actors. After a huge brand revamp in 2018, the character returned to TV screens in the UK and is now played by Riccardo Acerbi. Pictured is a golden statue of Captain Birds Eye unveiled in London in 2017 to celebrate the mascot's 50th birthday.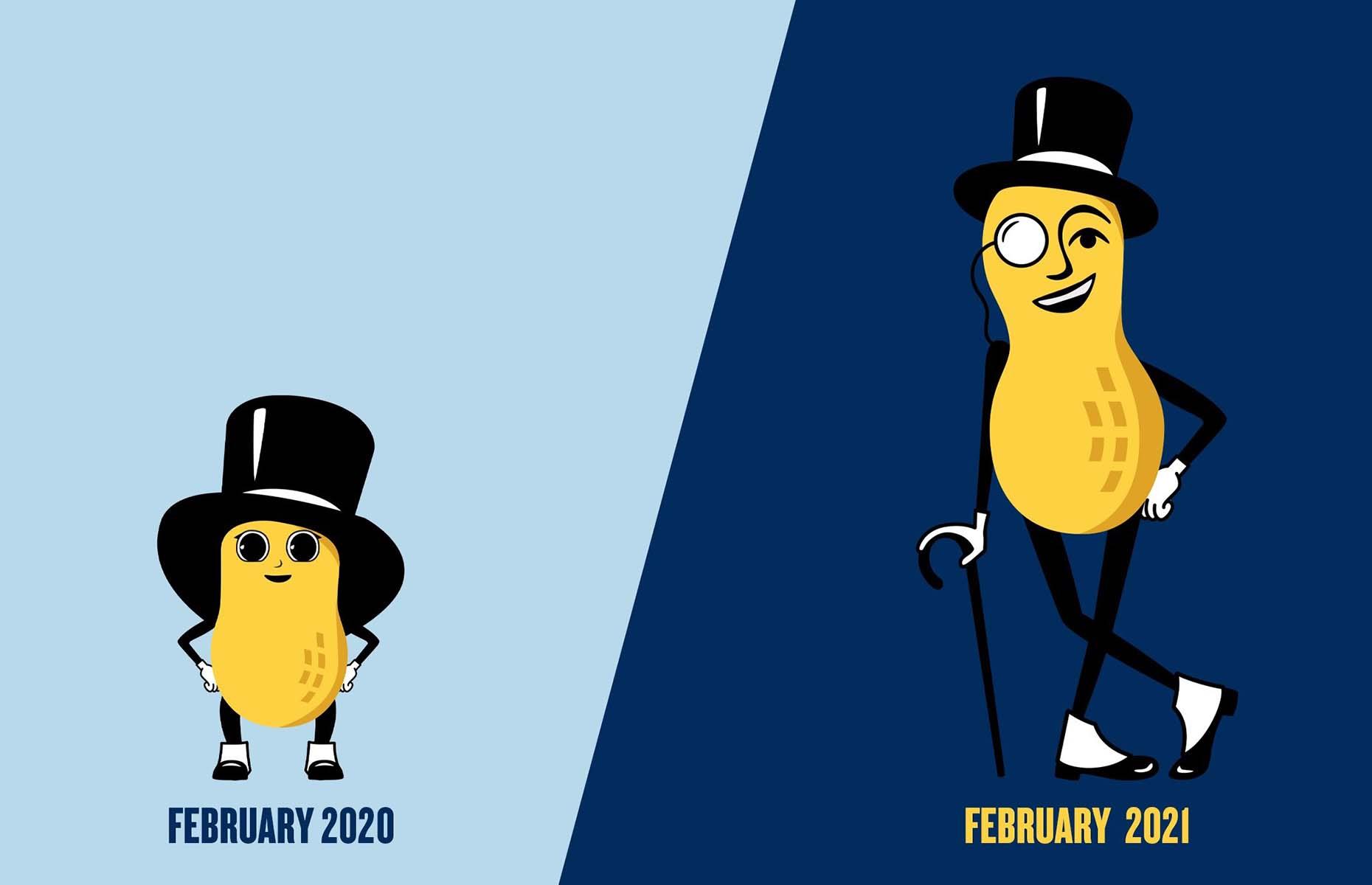 Slideshow continues on the next slide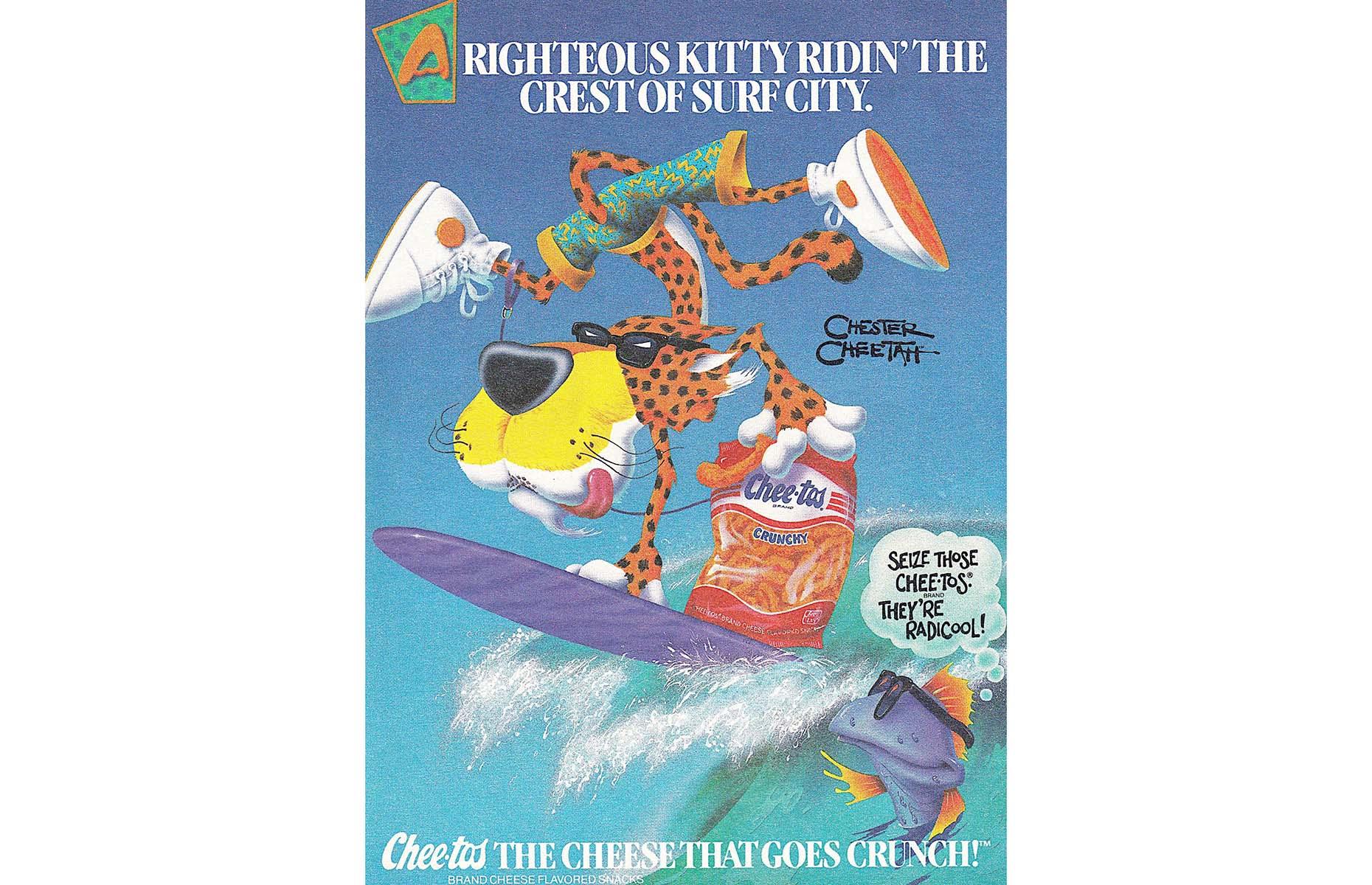 10/27 SLIDES © Transcendental Graphics/Getty Images
Mr. Peanut
One of the oldest food mascots around, Mr. Peanut is a centenarian, having first appeared in Planters ads and on products in 1916 (pictured here in a promotional book in 1920). Reportedly of British heritage, Mr. Peanut, full name Bartholomew Richard Fitzgerald-Smythe, is an old-fashioned gentleman dressed in white gloves and spats with a cane, monocle and top hat. Interestingly, the character never spoke in ads until as recently as 2010 when Robert Downey Jr became Mr. Peanut's first-ever voice actor.
11/27 SLIDES © Mr. Peanut/Twitter
Mr. Peanut
In a rather shocking turn of events, Mr. Peanut died in a Super Bowl commercial in 2020, sacrificing himself to save actors Wesley Snipes and Matt Walsh after a Nutmobile accident. The full ad showed the actors and fellow mascots, like Kool-Aid Man and Mr. Clean attending Mr. Peanut's funeral. In the end, Kool-Aid Man's tears combined with sunlight resulted in a new incarnation of Mr. Peanut, Baby Nut, to grow from the soil. Throughout 2020 Baby Nut grew up to be Peanut Jr, who then became the new Mr. Peanut in May 2021.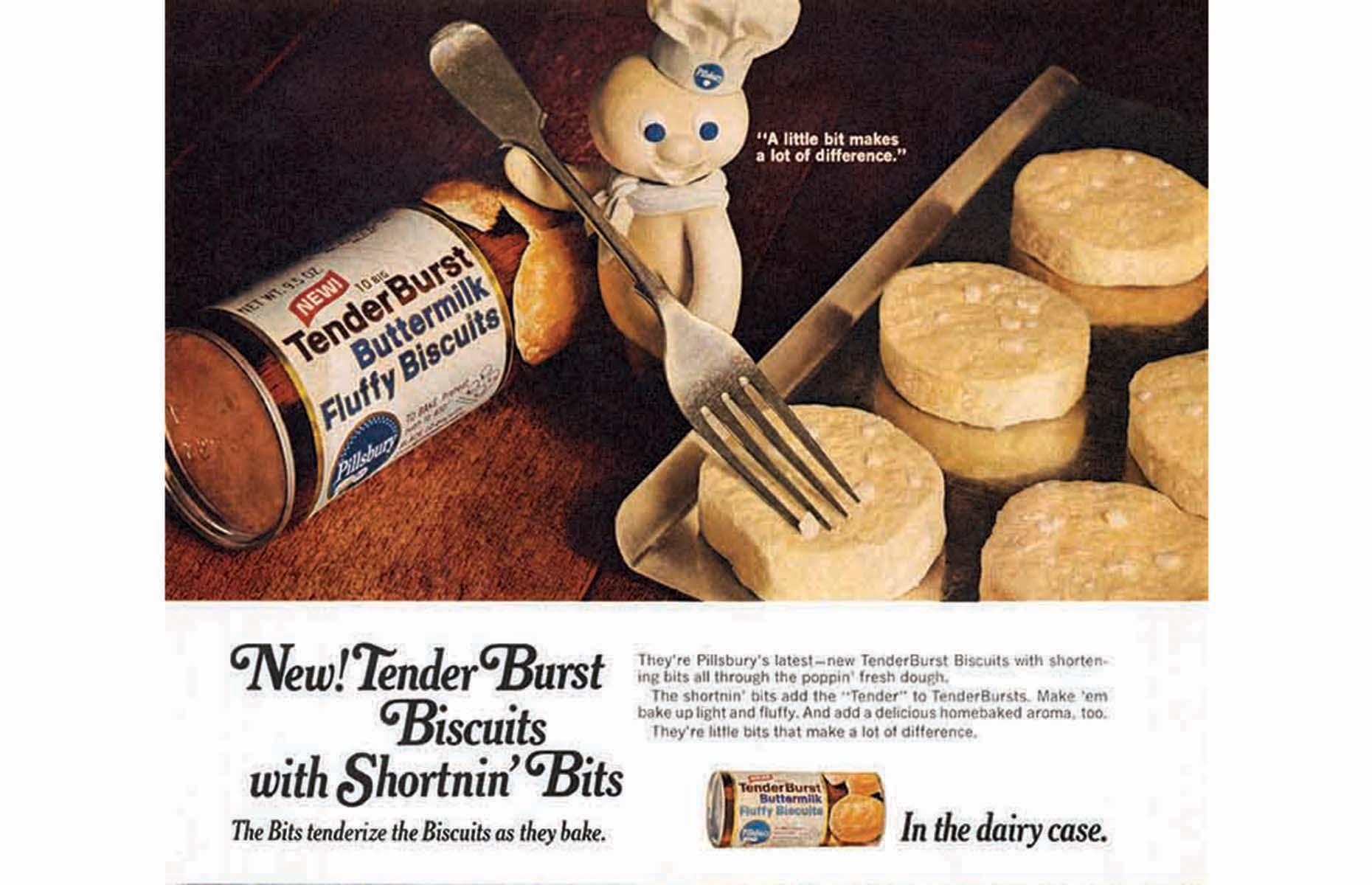 12/27 SLIDES © RetroNewsNow/Twitter
Chester Cheetah
Cheetos' original mascot, the Cheetos Mouse, was dropped in favor of Chester in 1985. Often pictured attempting to steal other people's Cheetos, Chester's sly, smooth voice can often be heard exclaiming "It's not easy being cheesy" and the famous "Dangerously cheesy!" slogans in TV ads. However, the suave cat hasn't always been so smooth – in the early days his stunts often ended in Looney Tunes-like cartoon violence.
13/27 SLIDES © Chester Cheetah/Twitter
Chester Cheetah
The self-described "hip kitty" underwent an image change in the early 2000s when he became a computer-generated character. The 21st-century Chester has also gained a cool mid-Atlantic accent and is no longer getting in all sorts of trouble for Cheetos. Instead, he encourages consumers to use their Cheetos for cheeky pranks and often engages in tongue-in-cheek conversation with his followers on social media.
Check out these surprising facts about your favorite snacks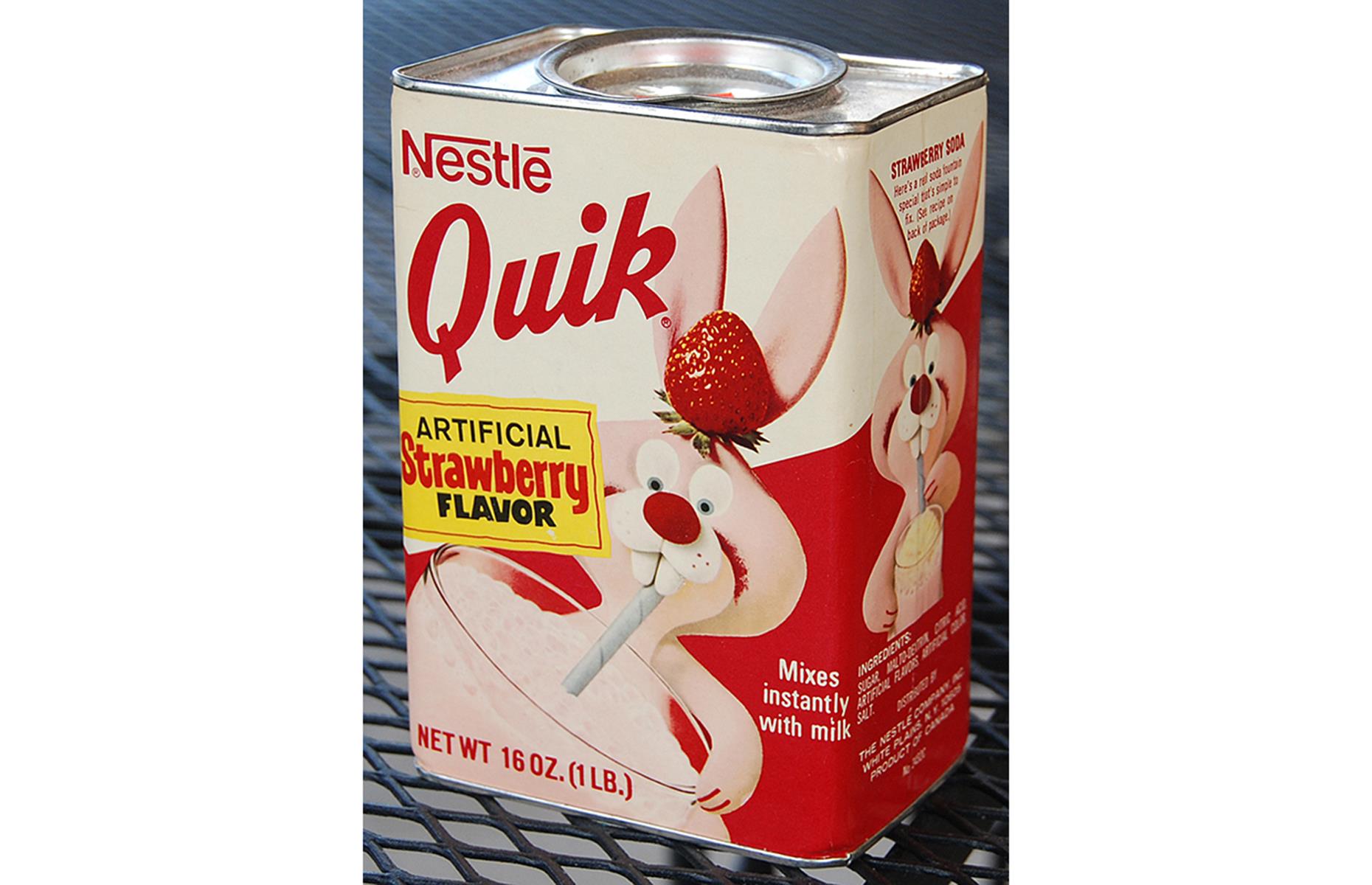 14/27 SLIDES © Courtesy of Pillsbury
Poppin' Fresh
Known to most as Pillsbury Doughboy, the lovable character's real name is Poppin' Fresh. First introduced in a TV ad in 1965, the pudgy character with bright blue eyes, smiling face and world-famous giggle was originally only supposed to promote Pillsbury's range of refrigerated dough. Within three years the Doughboy had become so popular, the company made him the face of all their products.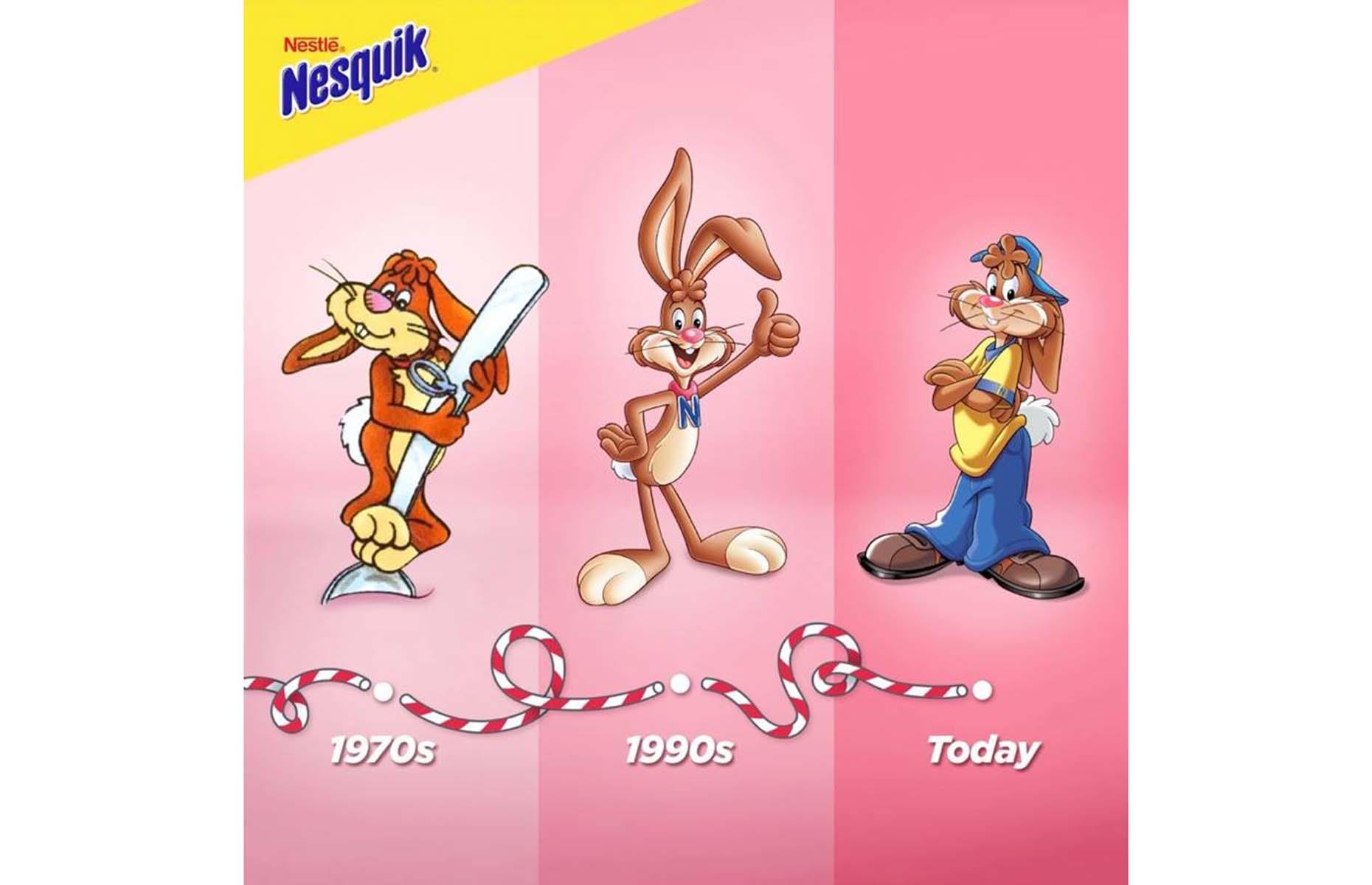 Slideshow continues on the next slide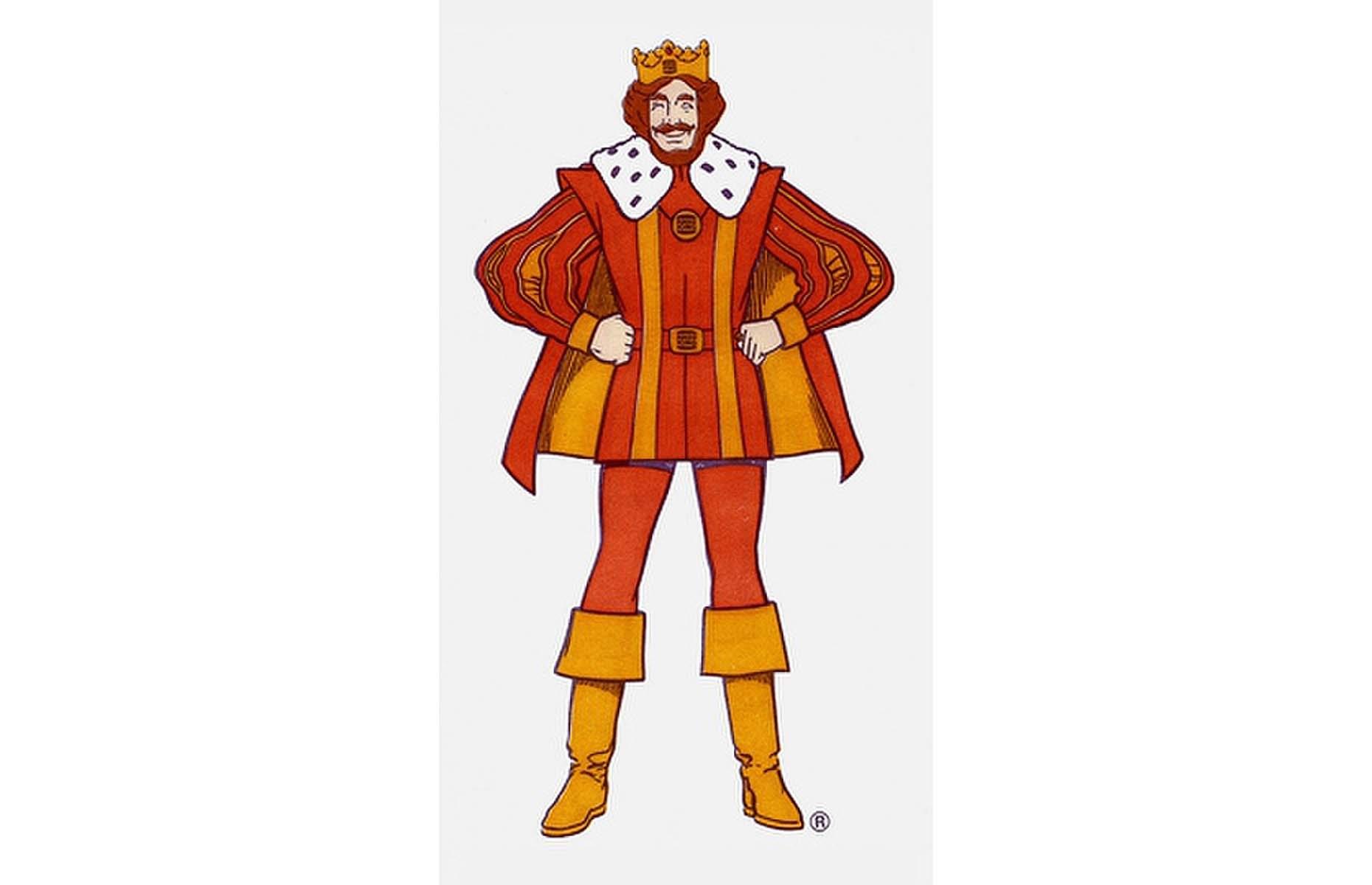 15/27 SLIDES © Pillsbury/Facebook
Poppin' Fresh
Originally created by a designer from Disney, who used stop-motion clay animation to bring Poppin' Fresh to life, the character has appeared in over 600 ads for 50 products. Since the 1970s, Poppin' has also had a family: Poppie Fresh, Granmommer and Granpopper, Uncle Rollie, son Popper, daughter Bun-Bun, and Flapjack and Biscuit (the Fresh family's dog and cat). Today, the cute character still sports his signature chef's hat and white neckerchief, and to a belly tickle will respond with the famous "Hoo Hoo!"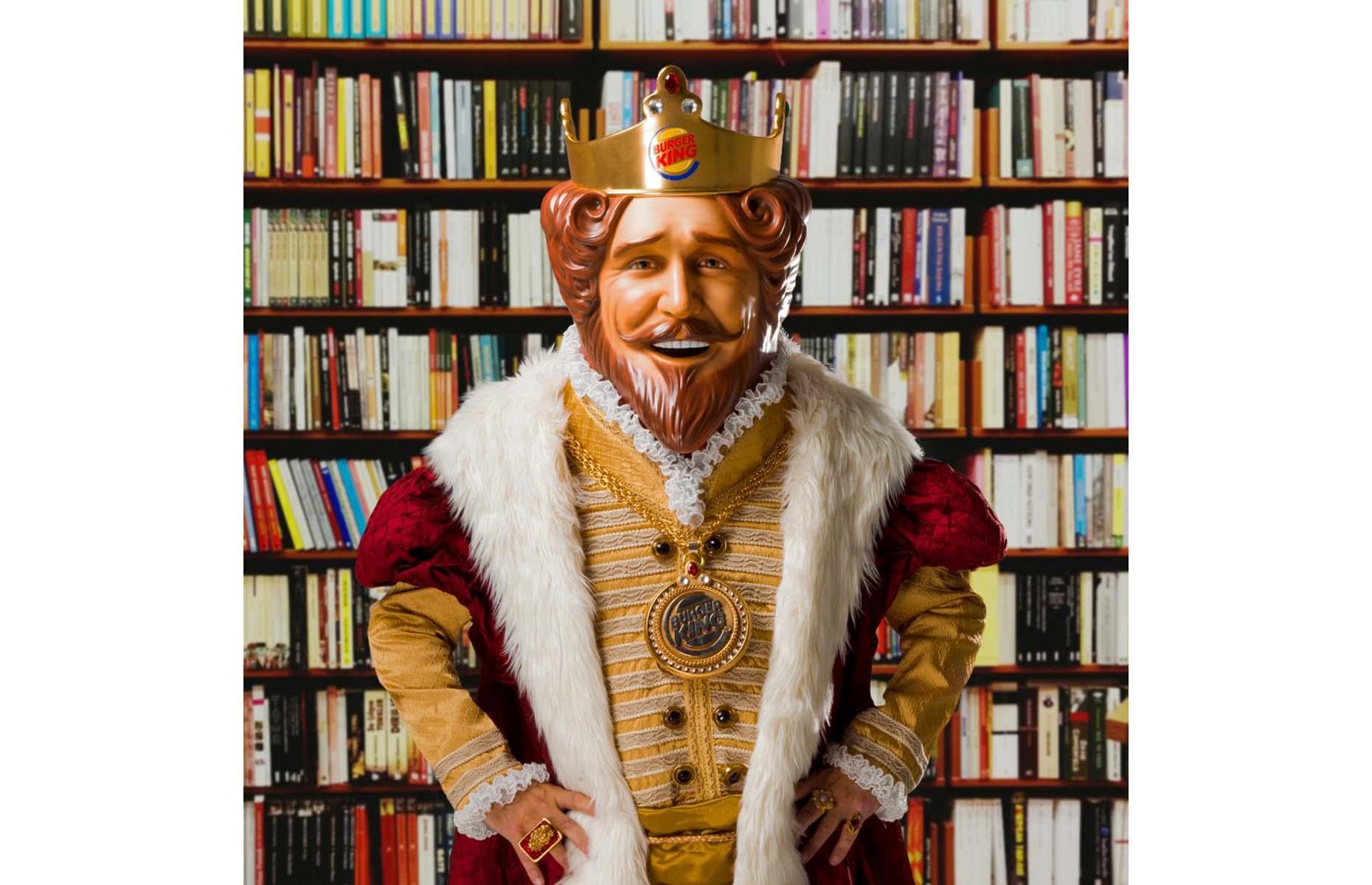 16/27 SLIDES © Roadsidepictures/Flickr/CC BY-NC-ND 2.0
Quicky
Although most commonly associated with Nesquik's chocolate drinks and cereal, Quicky's first appearance was on a strawberry-flavored milk powder Quik (predecessor to Nesquik) in 1960. The pink rabbit was sporting a strawberry hat and was pictured eagerly drinking the milk. In the early 1970s, Quicky was redesigned and took on a more familiar appearance.
17/27 SLIDES © Nesquik/Facebook
Quicky
It wasn't by accident that Nestlé's trustworthy mascot is a rabbit. Advertising executives were keen to underline how quick and easy it is to make a drink with Nesquik and a bouncy, energetic rabbit was the best way to do it. Unlike other mascots, Quicky's appearance hasn't changed that dramatically since his first appearance. In the early 2000s some ads with Quicky saw him dressed in baggy jeans and a baseball cap, but his facial features have remained largely unchanged.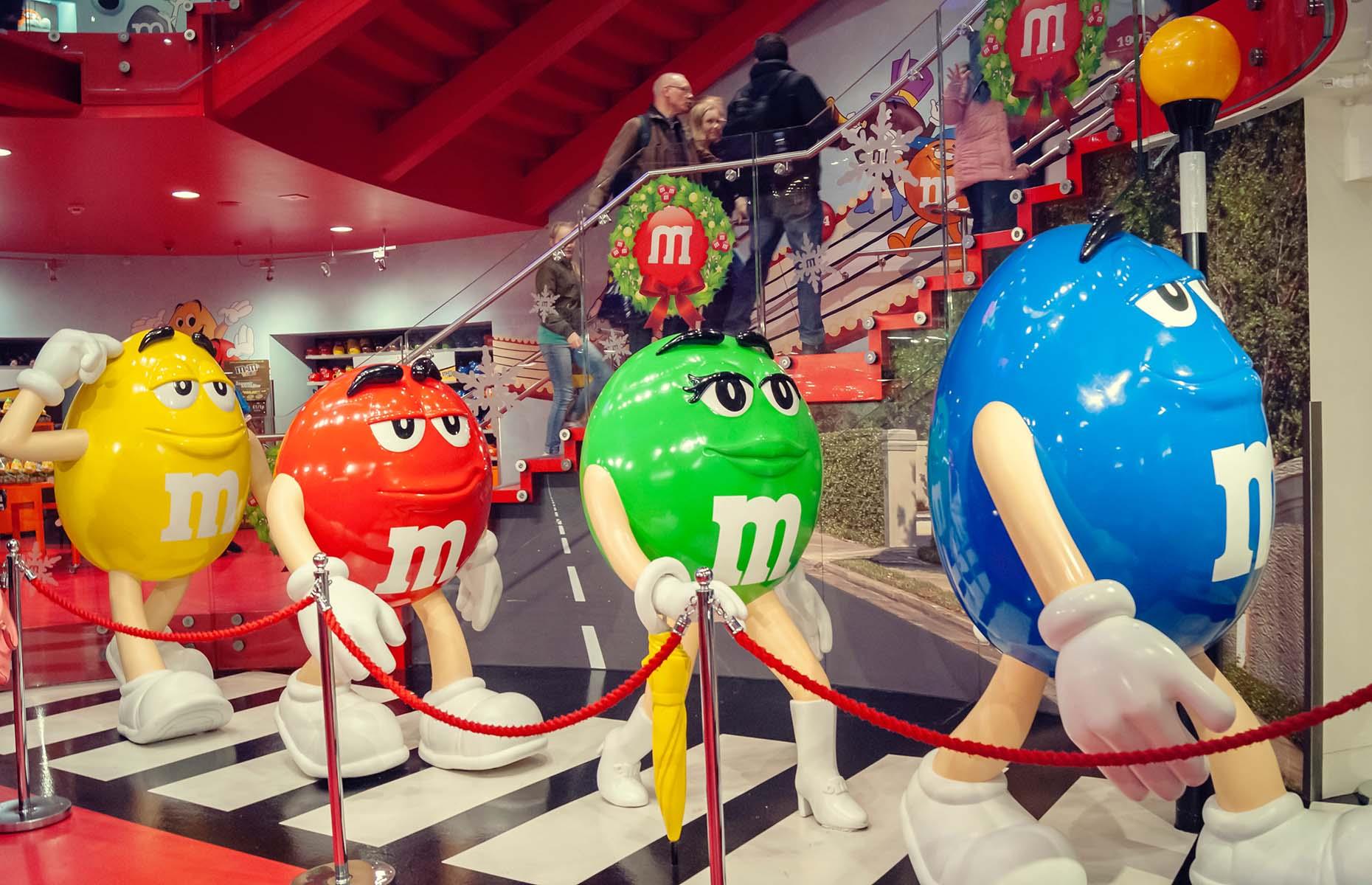 18/27 SLIDES © Burger King Corporation/Wikimedia/Fair Use
The Burger King
From a Renaissance-like king sitting on a burger in the 1950s to the slightly creepy masked king of the 2010s, The Burger King has had many faces throughout his time as mascot for the popular fast food chain. He first appeared in 1955, in a Burger King restaurant in Miami Florida, sitting on a burger throne. In the early 1970s he was renamed Kurger Bing until 1976, when the original animated king was replaced by the Marvelous Magical Burger King – a red-bearded, Tudor era-like king who performed magic tricks and ruled over the Burger King Kingdom (pictured).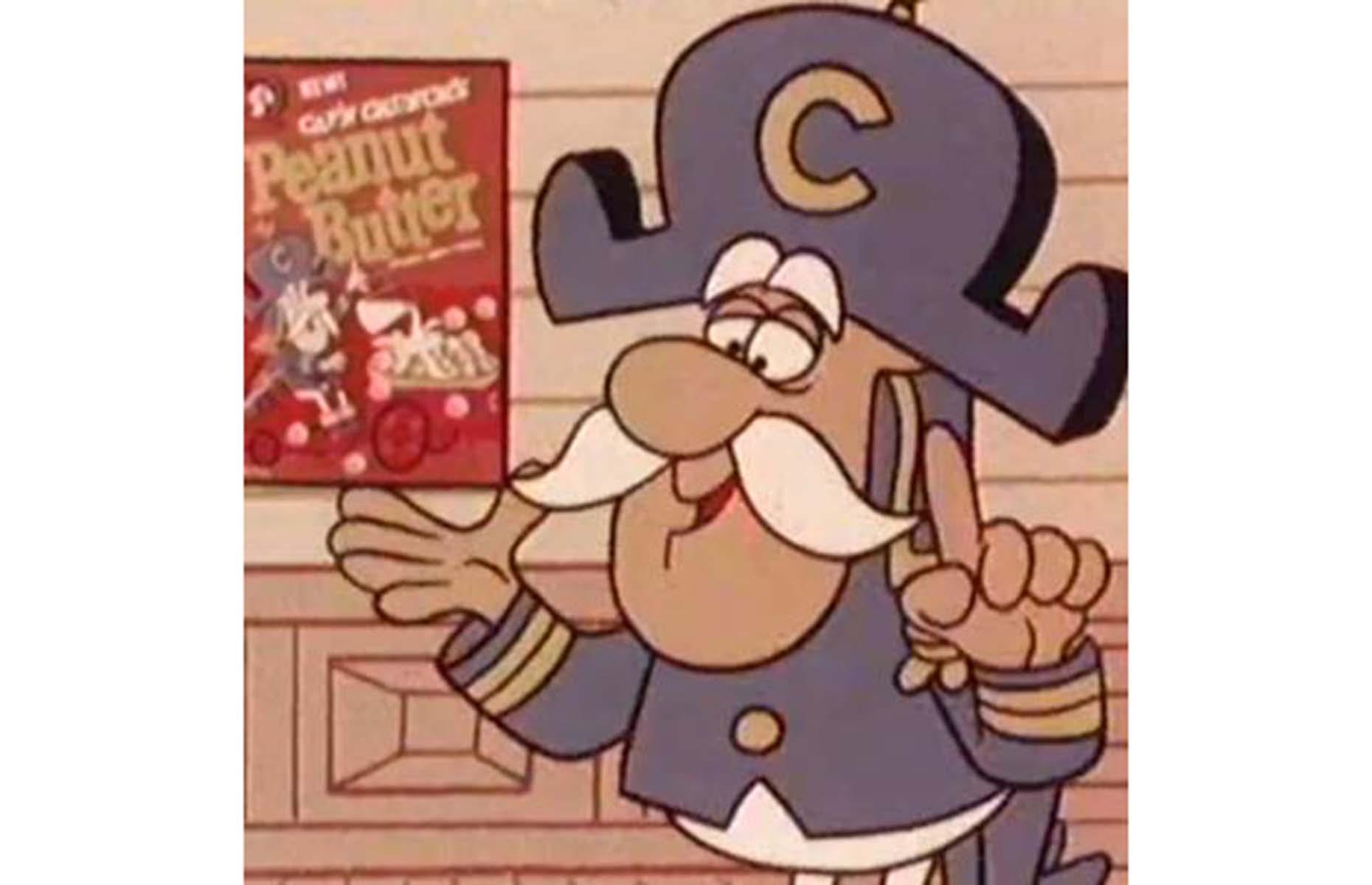 19/27 SLIDES © Burger King/Facebook
The Burger King
The king was retired for some 15 years before he returned as simply the King, sporting a somewhat unnerving oversized mask. The story goes that an advertising executive, hired to reimagine the mascot, found an oversized mask of the 1970s king on eBay. He bought the mask for inspiration, but after consideration, the agency decided to restore it and make it a part of the king's new image. Since then, his grinning face is often pictured in unexpected situations, like behind doors or in people's beds, offering them Burger King food.
Discover the most iconic fast food items in history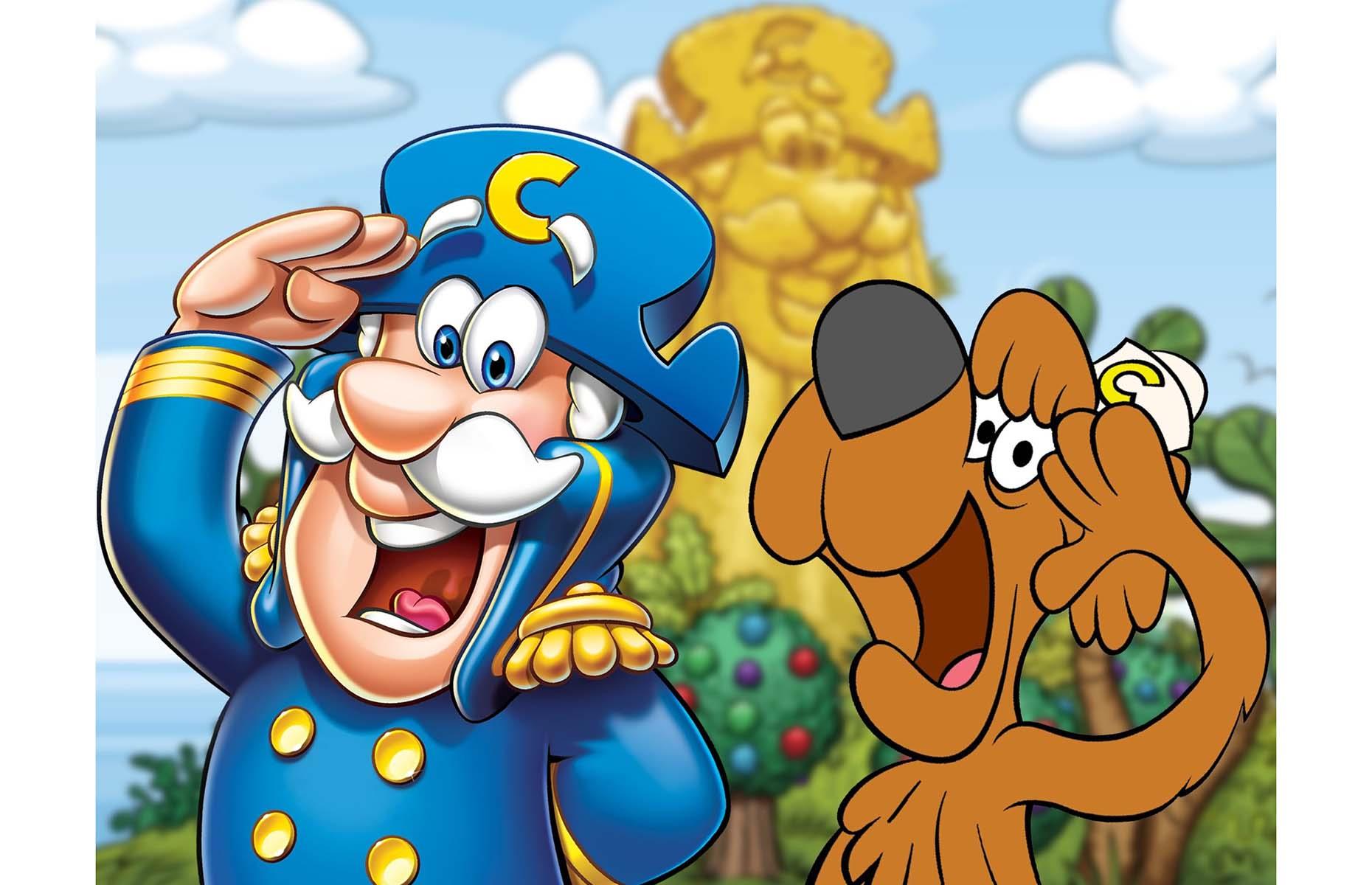 20/27 SLIDES © M&M'S/Twitter
M&M's characters
Although M&M's had been around for decades by the mid-1990s, the candy started losing its appeal and sales flatlined. Mars called upon an ad agency to help revitalize the brand and it was proven once again that sometimes the simplest ideas are the best. Each of the M&M's colors was given a name and personality to create a comedic ensemble. The characters were introduced to the public as Red, Yellow, Blue, Green and later Ms Brown and Orange too.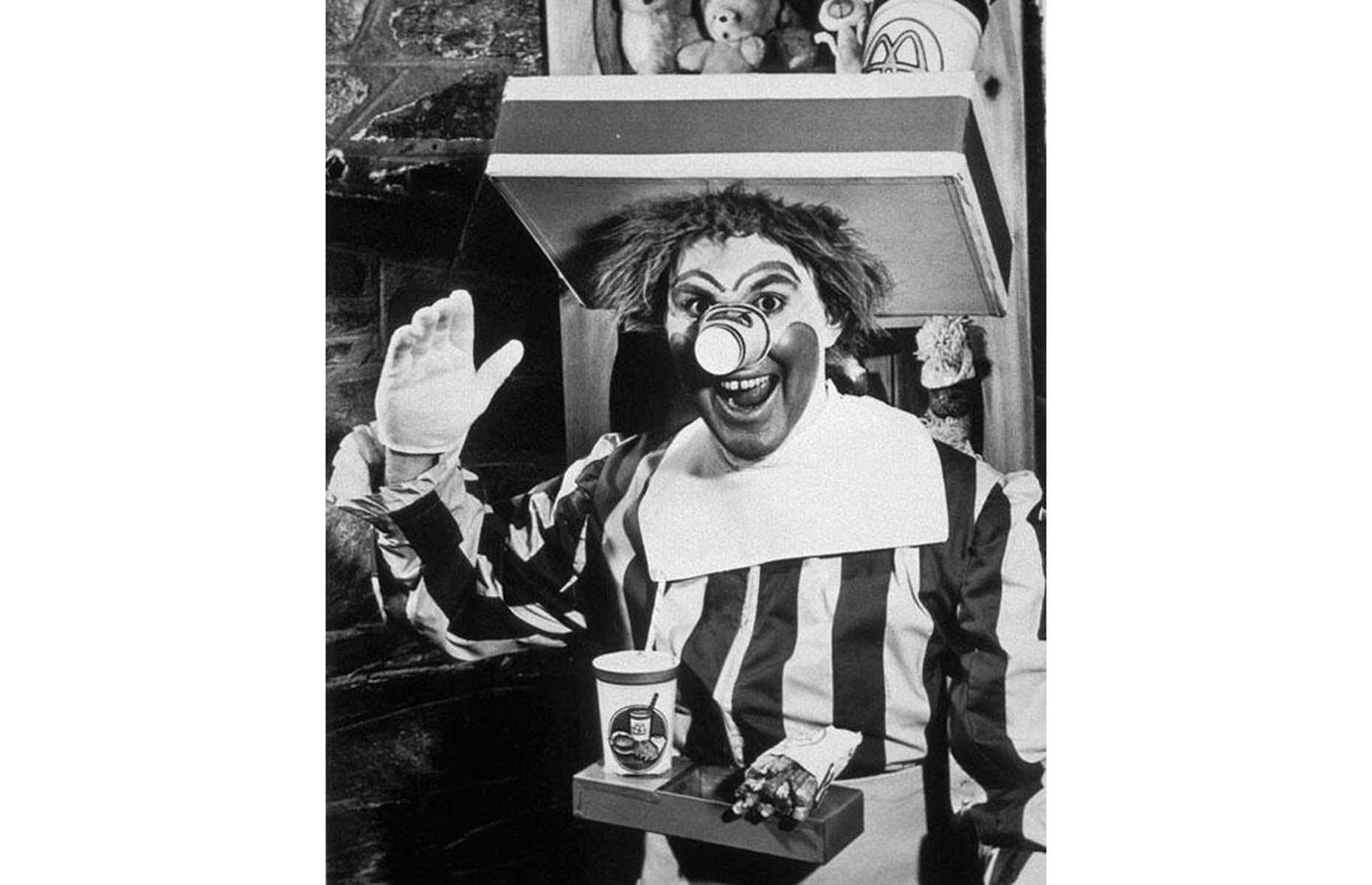 21/27 SLIDES © PaolaV1/Shutterstock
M&M's characters
Thanks to their own unique and relatable characteristics (for example, Yellow sees good in everything while Ms Brown loves being right), the mascots turned out to be a huge success. To this day the characters are the center of M&M's advertising with most ads playing out a scene in their colorful fictional lives. They're also central to the five M&M's World locations across the globe. In January 2022, the characters underwent a rebrand to emphasize the importance of self-expression and create a more inclusive tone.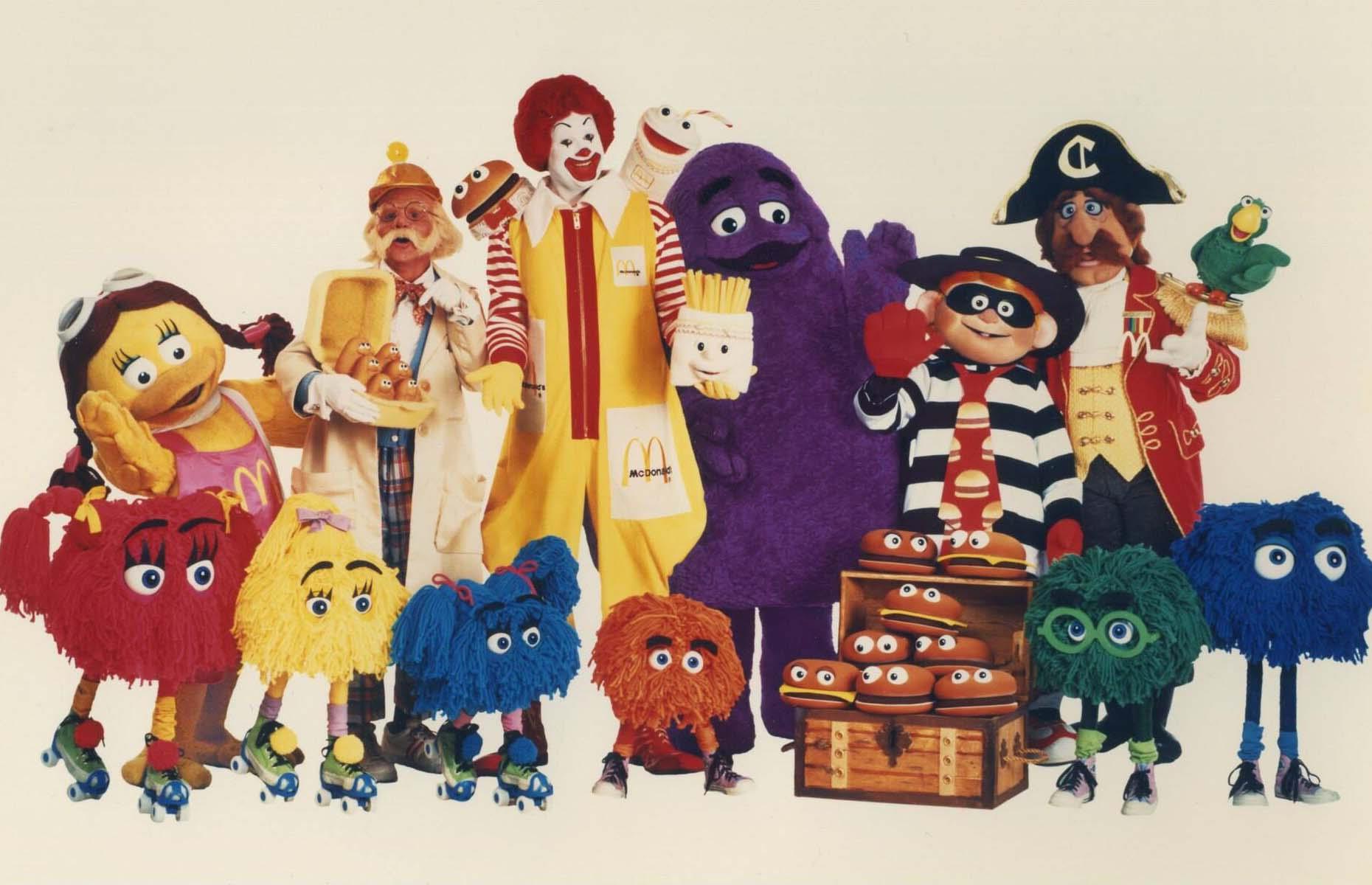 22/27 SLIDES © Cap'n Crunch/Facebook
Cap'n Crunch
Smiling from cereal boxes, Cap'n Crunch, full name Horatio Magellan Crunch, is an 18th-century captain with a Revolutionary-style naval uniform. First introduced in 1963, it became one of Quaker Oats' most-loved mascots. The captain sails on SS Guppy and comes from Crunch Island in the Sea of Milk – a magical place with talking trees that produce Crunch Berries and Mount Crunchmore made out of Cap'n Crunch cereal.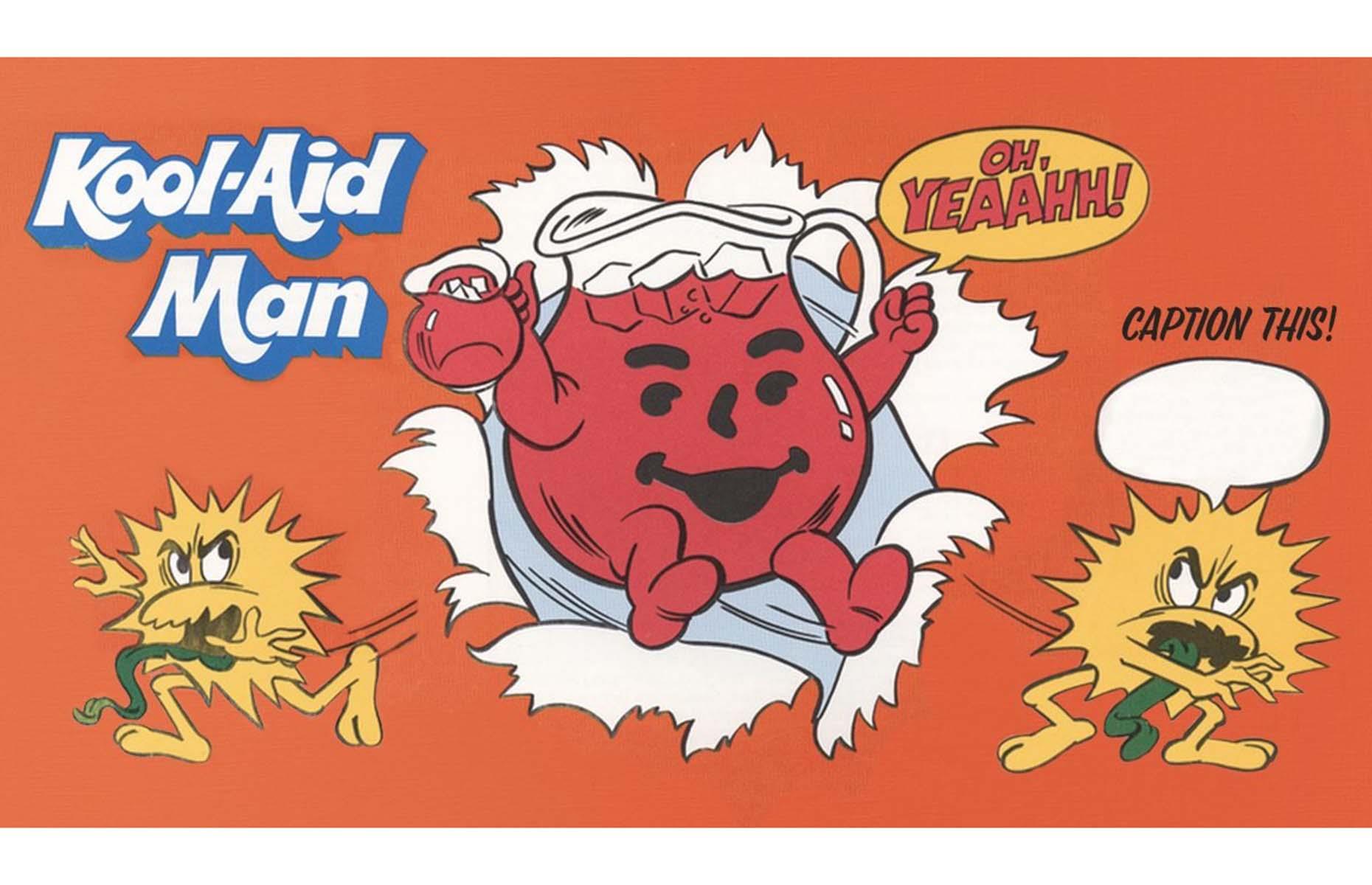 23/27 SLIDES © Cap'n Crunch/Twitter
Cap'n Crunch
Over the years other characters have been added to the Crunch universe, including Sea Dog, Smedley the Elephant, shapeshifting Chockle the Blob and bare-footed pirate Jean LaFoote. In the 1980s, the captain was also often pictured fighting the Soggies and their leader Sogmaster, with most ads centered around their efforts to make the cereal go soggy. Unlike many other mascots, Cap'n Crunch's appearance hasn't really changed in the nearly 60 years he's been a part of our breakfasts.
These are the world's 50 best food brands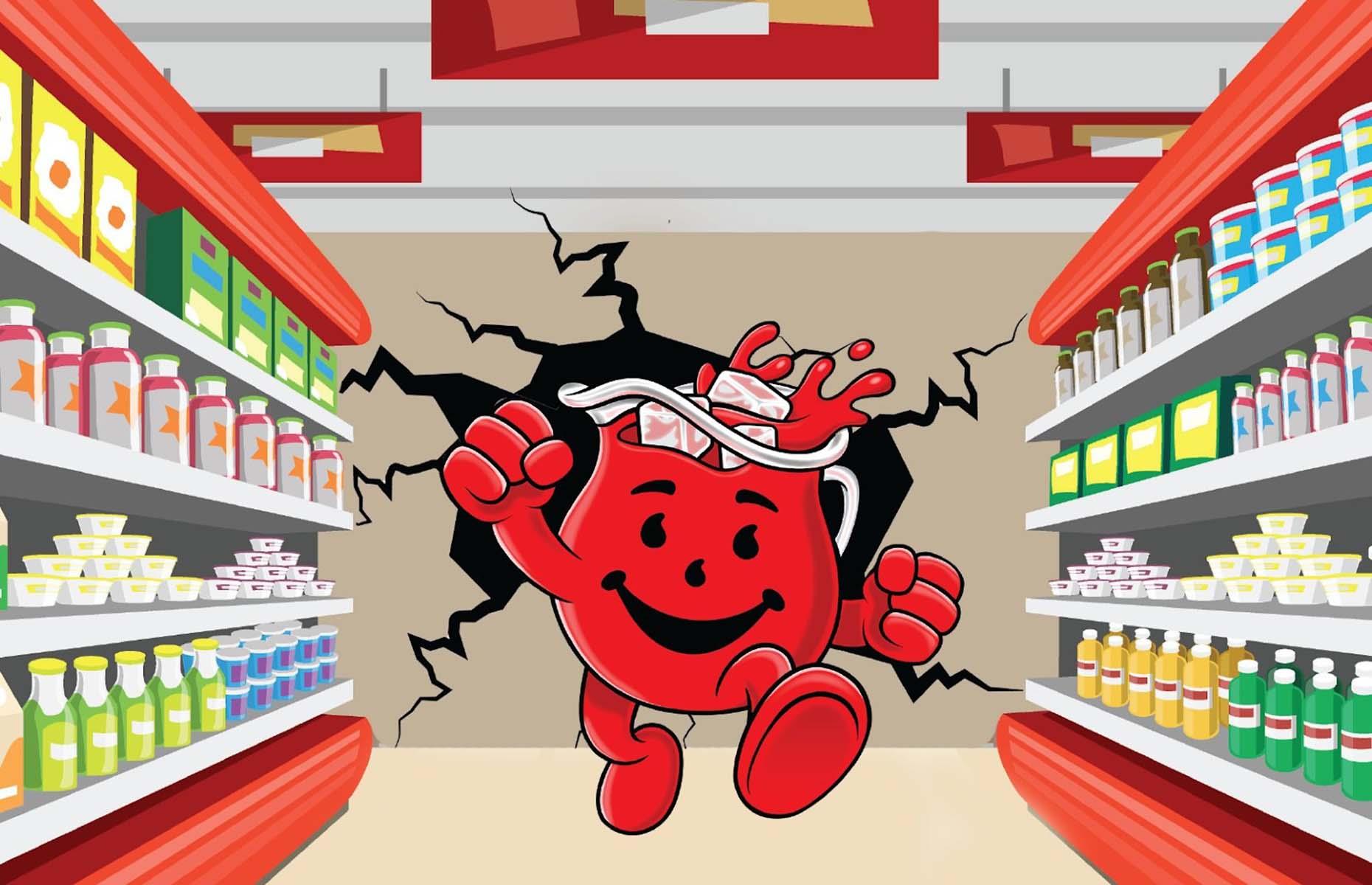 24/27 SLIDES © RV1864/Flickr/CC BY-NC-ND 2.0
Ronald McDonald
Ronald McDonald was first introduced to audiences in 1963, when actor Willard Scott (who played the immensely popular Bozo the Clown at the time) took on the persona of the red-haired clown for three TV ads promoting McDonald's (pictured). He was referred to as "Ronald McDonald – the hamburger-happy clown" and sported a drink cup on his nose as well as a food tray as a hat. Almost instantly, the character proved to be popular, largely due to the success of Bozo at the time, and soon after Ronald took on the form we all recognize today.
News Related
OTHER NEWS