1/46 SLIDES © Getty Images
Famous actors who are also musicians
Actors often work long hours, and immerse themselves completely in their roles. Many times, this process takes all their energy and there's not much more an actor can do, other than perform to the best of their ability. While this is the reality for many actors, particularly in-demand Hollywood stars, some of these talented people have found another way of getting their creative juices flowing: through music.
For Johnny Depp, music was actually Plan A, but acting took off for him first. Now, after a long career on-screen and a tumultuous public defamation trial against ex-wife Amber Heard, Depp is getting back to his original joy. He'll be rejoining his Hollywood Vampires bandmates—including Alice Cooper, Joe Perry and Tommy Henriksen—on a six-date tour of Europe in summer 2023.
And that's not all. Shortly after the trial ended, Depp had made a surprise appearance with Jeff Beck to perform their 2020 John Lennon remake 'Isolation.' A few days later, Depp and Beck announced they'd be releasing a joint album titled '18' on July 15. The 13-track collection will feature two originals by Depp as well as covers of classic songs by The Beach Boys, Marvin Gaye, Janis Ian, The Velvet Underground, and others.
Many noted film and television stars have harmonized their on-screen careers with musicality, resulting in varying degrees of success. From talented singers to proficient instrument players, many actors and actresses prove that talent can be transposed into other art forms.
Scroll through this gallery to find out who's been playing a different tune.
2/46 SLIDES © Getty Images
Penn Badgley
Perhaps it's the characters that Penn Badgley has played that make his history as frontman to indie pop band MOTHXR such a surprise, since he's in clean-cut, sarcastic, and introverted roles in both 'You' and 'Gossip Girl.' But, in the years between the two famous series, Badgley grew out his hair, donned sleeveless tanks, and sang his emotional heart out while also occasionally playing keyboards. Though the band hasn't been active since putting out their studio album 'Centerfold' in 2016, the internet has found Badgley's "alt" phase and become quickly enamored.
3/46 SLIDES © Getty Images
Zoë Kravitz
Zoë Kravitz has proven to be a talented actress, but it's no surprise that she's also a talented musician. As the daughter of Lenny Kravitz, she grew up in a musical household and developed her own voice as an artist. She has been performing alongside acting for years, although many people aren't aware of her multiple talents. She recently announced that she is in the process of creating a new album. Some of the music has been inspired by her divorce from ex-husband Karl Glusman. Kravitz spoke about her new album in an interview with Another magazine: "It's personal. It's about love and loss. I got married. I got divorced. Separations, break-ups are sad but are beautiful things too."
4/46 SLIDES © Reuters
Brie Larson
Oscar-winning actress and Marvel star Brie Larson has been sharing acoustic covers on social media over the past year, the latest of which is a rendition of Olivia Rodrigo's 'jealousy, jealousy.' The clip showcases Larson's beautiful voice, just like her other covers of songs from stars like Taylor Swift, Ariana Grande, and Rosé. But it turns out it's no coincidence that she's a fan of these powerful songstresses, since after all she started off as one! Before finding fame on-screen, Larson had a full-fledged music career. She was reportedly a burgeoning pop star that performed and wrote her own music and had a record deal. Larson even released her debut album, a pop-punk collection called 'Finally Out of P.E.,' in 2005 when she was just 16, Billboard reports. Though she became disillusioned by the industry soon after, she's kept up with her passion for music.
Slideshow continues on the next slide
5/46 SLIDES © BrunoPress
Joe Pesci
In 2019, Joe Pesci released a jazz single, 'Baby Girl,' featuring Maroon 5's Adam Levine and trumpeter Arturo Sandoval. The track is off of his new jazz album, 'Still Singing.' What you might also not know is that this is actually Pesci's third album.
6/46 SLIDES © Getty Images
Nicole Kidman
The Australian actress is also a talented singer. She even performed a duet with Robbie Williams, 'Somethin' Stupid.'
7/46 SLIDES © Reuters
Keanu Reeves
Active as a musician for over a decade, Reeves breaks out of the Matrix on occasion to play bass guitar for the bands Dogstar and Becky.
8/46 SLIDES © Getty Images
Zooey Deschanel
Known for her gregarious comedy roles, Deschanel takes her music seriously. A noted singer-songwriter, she records and tours on a regular basis.
9/46 SLIDES © Getty Images
Ryan Gosling
Ryan Gosling's talent for music was evident in the movie 'La La Land.' In 2009, he released an album with his band, Dead Man's Bones.
Slideshow continues on the next slide
10/46 SLIDES © Getty Images
Russell Crowe
The actor started his music career in the '80s under the name Russ le Roq. He then embarked on a number of musical projects, including '30 Odd Foot of Grunts,' and 'Russell Crowe and The Ordinary Fear Of God.'
11/46 SLIDES © Getty Images
Penélope Cruz
Not only did the Spanish actress sing in a number of movie soundtracks, she also participated in the compilation 'Voices of Hope,' which raised money for charity.
12/46 SLIDES © Reuters
Robert Downey Jr.
Before 'Iron Man,' the actor displayed a hidden talent with 'The Futurist' (2004), his first recording as a singer-songwriter. He's pictured here with Sting.
13/46 SLIDES © Getty Images
Hugh Laurie
The 'House' star is very talented. He released two blues albums, one in 2011 and the other in 2013.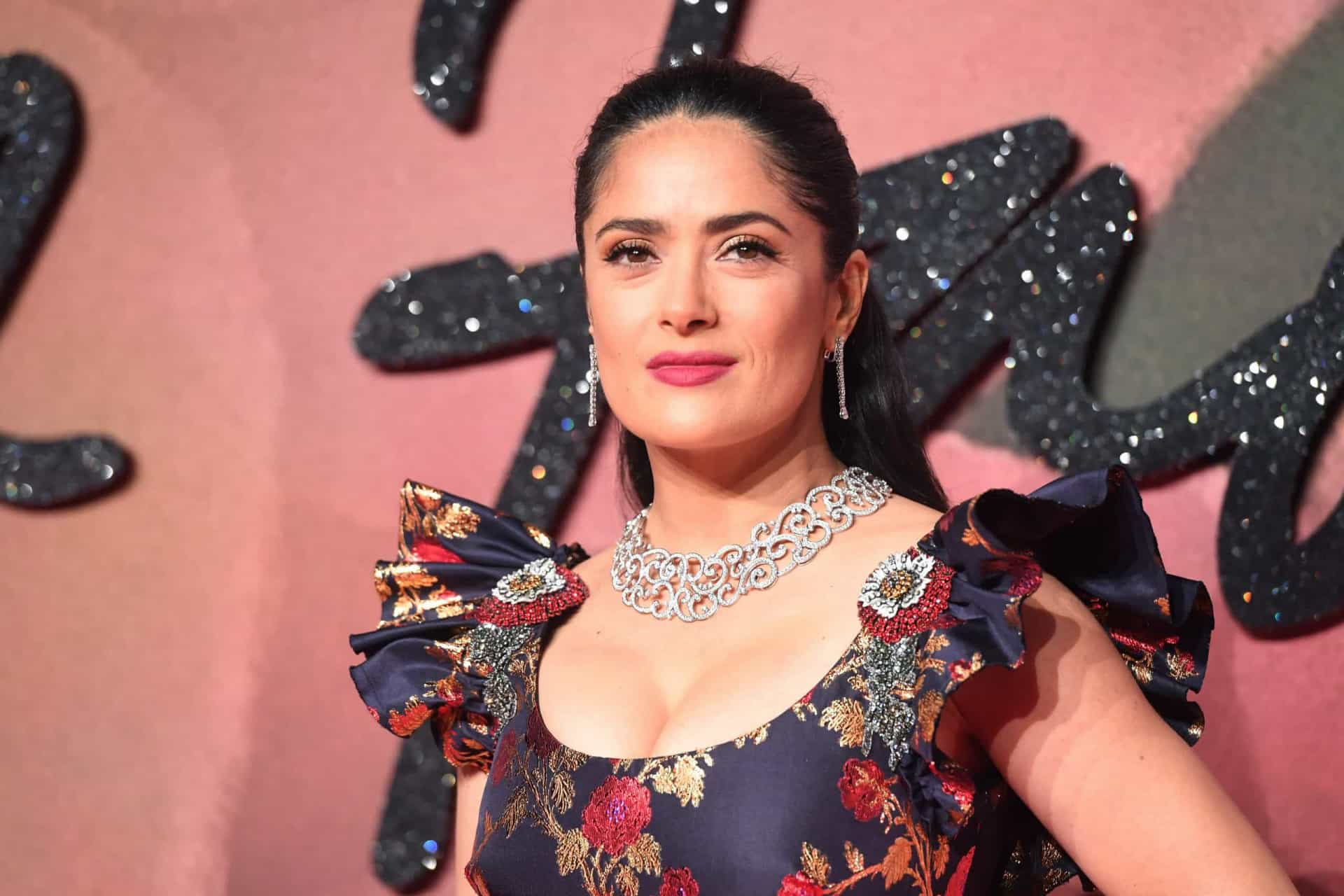 14/46 SLIDES © Getty Images
Scarlett Johansson
The Hollywood A-lister began singing in 2006 and released her debut album, 'Anywhere I Lay My Head,' in 2008.
Slideshow continues on the next slide
15/46 SLIDES © Getty Images
Robert Pattinson
The actor recorded two tracks for the 'Twilight' soundtrack, and the 'Damsel' soundtrack also features one of his songs.
16/46 SLIDES © Getty Images
Salma Hayek
The famous actress has released a number of songs throughout the years, mostly as part of movie soundtracks.
17/46 SLIDES © Getty Images
Kevin Bacon
Actor Kevin Bacon performs with his brother Michael as the Bacon Brothers. The siblings have been working as a duo since 1995.
18/46 SLIDES © Getty Images
Ricky Gervais
The actor-comedian and his friend formed a band in 1982 called Seona Dancing.
19/46 SLIDES © Getty Images
Woody Allen
Woody Allen is a gifted clarinetist, and regularly takes to the stage with his New Orleans Jazz Band.
20/46 SLIDES © Getty Images
Jennifer Love Hewitt
The actress has enjoyed a successful singing career, and has released several studio albums.
21/46 SLIDES © Getty Images
Don Johnson
The 'Miami Vice' heartthrob has released several albums since his heyday as TV's "Sonny" Crockett, including 'Let it Roll' (1989), 'Heartache' (1990), and 2002's 'The Essential.'
22/46 SLIDES © BrunoPress
Jeff Bridges
An accomplished guitarist, Bridges won the Academy Award for Best Actor for the 2009 film 'Crazy Heart,' about a washed-up country music singer. He performed several of the songs.
23/46 SLIDES © Getty Images
Juliette Lewis
The actress followed a string of major film roles by launching a second career in 2009 as a singer and musician. She fronts her own band, Juliette and the Licks.
24/46 SLIDES © Reuters
Clint Eastwood
The acclaimed actor-director first put voice to acetate way back in 1961. He sang again in 'Paint Your Wagon' (1969). An excellent piano player, Eastwood has also composed music for several films.
25/46 SLIDES © Getty Images
Antonio Banderas
From 'Desperado' to 'Evita,' we can listen to the Spanish actor singing in a number of tracks.
26/46 SLIDES © Getty Images
Leighton Meester
The 'Gossip Girl' star released an album titled 'Heartstrings' in 2014.
27/46 SLIDES © Getty Images
Billy Bob Thornton
The actor has had a lifelong love for music and recorded several albums. He tours regularly with his band, The Boxmasters.
28/46 SLIDES © Getty Images
Hilary Duff
From Disney teen idol to Billboard-topping singer, the actress can turn her hand to pop, rock, folk, and even dance-electro.
29/46 SLIDES © Getty Images
Steve Martin
Regarded as one of the greatest stand-up comics, the actor spends a lot of his time playing banjo professionally. He learned to play at 17 years old.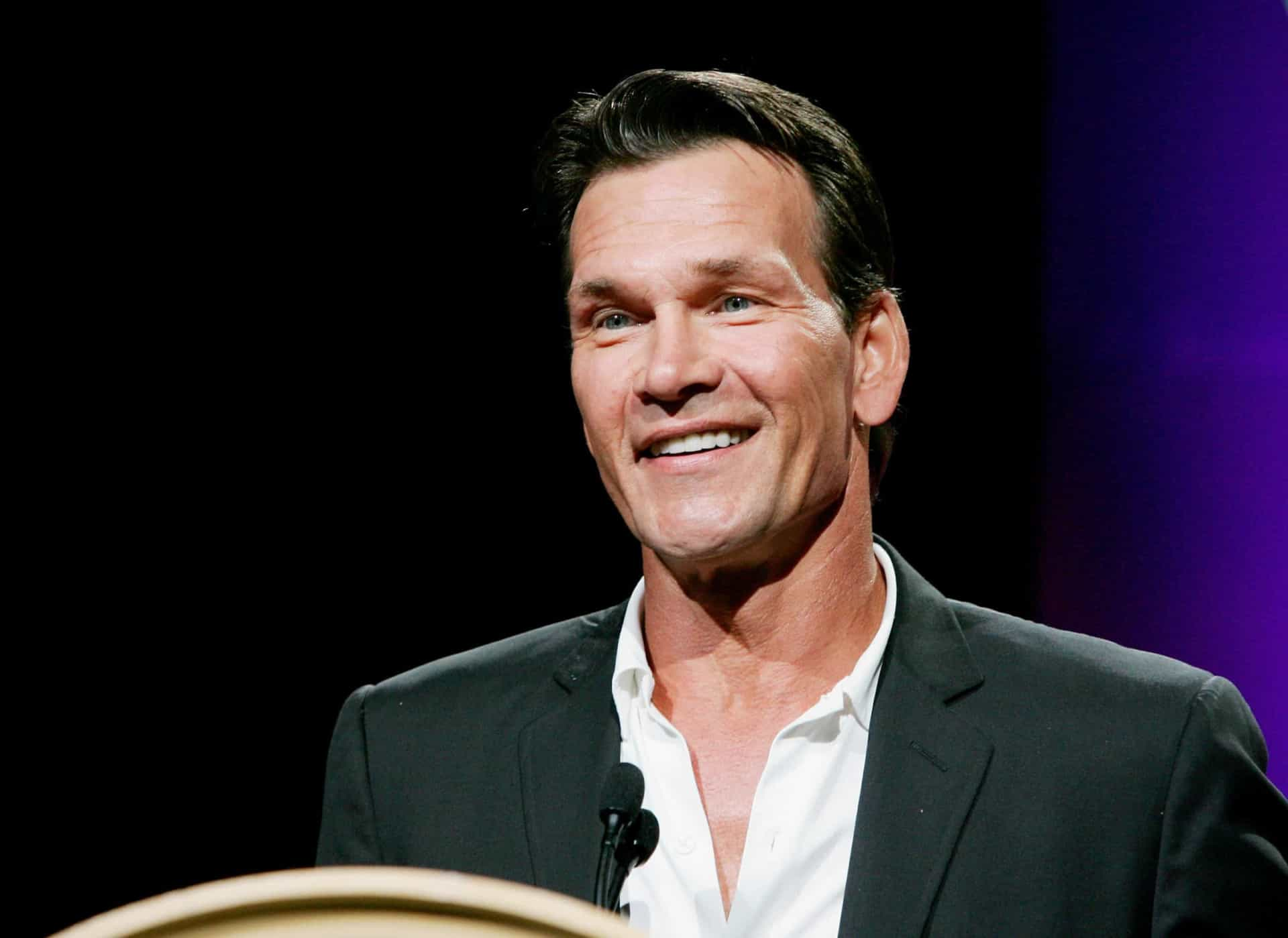 30/46 SLIDES © BrunoPoress
Kevin Costner
The actor, director, and producer is also a gifted guitarist. He's the singer in Kevin Costner and Modern West, a country rock band that tours the world.
31/46 SLIDES © BrunoPress
David Hasselhof
Having long since hung up his crimson red Bermudas, "The Hoff" continues to enjoy a busy career in music, and records worldwide.
32/46 SLIDES © Getty Images
Miley Cirus
The former teen idol's 'Hannah Montana' seems a world away after her meteoric crossover into the music world.
33/46 SLIDES © Getty Images
Patrick Swayze
The late actor topped the charts in 1987 with 'She's Like the Wind,' a song that was part of the 'Dirty Dancing' soundtrack.
34/46 SLIDES © BrunoPress
Jamie Foxx
His role as Ray Charles in the film 'Ray' (2004) garnered the actor an Oscar for Best Actor. Foxx has been playing the piano since he was five years old.
35/46 SLIDES © BrunoPress
Bruce Willis
One of Hollywood's most bankable actors, the action hero enjoyed moderate success in the late 1980s as a recording artist.
36/46 SLIDES © BrunoPress
Jack Black
The comic was acting in television commercials as early as 1982, but showed his true colors as a musician on-screen in 'School of Rock' (2003). He is the lead singer of hard rock band Tenacious D.
37/46 SLIDES © Getty Images
Jessica Pimentel
The 'Orange Is the New Black' actress fronts a metal band called Alekhine's Gun. She also sings backing vocals in the Mexican extreme metal band Brujeria.
38/46 SLIDES © BrunoPress
Jeff Daniels
A highly respected actor, Daniels is also a hugely competent guitarist and singer-songwriter. Between movie commitments, he keeps busy recording and undertakes frequent gigs.
39/46 SLIDES © BrunoPress
John Travolta
The 'Pulp Fiction' star's early foray into music was not successful. All that changed, however, when he followed 'Saturday Night Fever' (1977) with 'Grease' (1978). The rest is history.
40/46 SLIDES © BrunoPress
Steven Seagal
Acting, martial arts, and music define Seagal. His guitar collection includes instruments previously owned by Muddy Waters and Jimi Hendrix, among others. He tours with his band Thunderbox.
41/46 SLIDES © Getty Images
Jada Pinkett-Smith
The actress is the lead singer of metal band Wicked Wisdom.
42/46 SLIDES © BrunoPress
Dan Aykroyd and John Belushi
'The Blues Brothers' (1980) cemented the musical careers of Dan Aykroyd and the late John Belushi. The band made its debut in 1978 on 'Saturday Night Live.'
43/46 SLIDES © Getty Images
Telly Savalas
The late 'Kojak' actor released the album 'Telly' in 1974 and had a minor hit with 'If,' written by David Gates from Bread.
News Related
OTHER NEWS