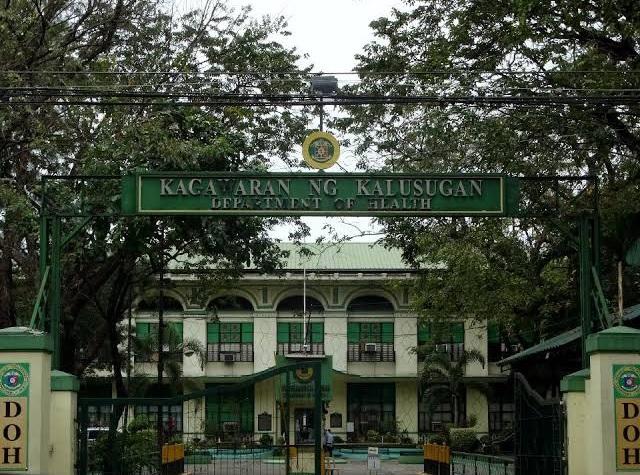 DOH Building
The Department of Health (DOH) on Thursday said positive COVID-19 results using antigen test are not included in the country's official case count, saying including them will not significantly change the numbers and corresponding risk classification.
DOH chief epidemiologist Dr. Alethea de Guzman made the announcement a day after the DOH said the country is now classified under low risk for COVID-19, with Metro Manila at moderate risk.
"Sa ngayon po, hindi pa po natin naidaragdag sa total confirmed COVID-19 cases iyong positive o confirmed COVID-19 case gamit ang antigen test [We are not including those who tested positive for COVID-19 using antigen test]," de Guzman said during the Laging Handa briefing.
"We get these data from local government and health facilities, and we are analyzing how we can report this with clarity to the public," she added.
De Guzman, however, said including positive COVID-19 cases using an antigen test will not increase the number of COVID-19 cases in the country that warrants increasing the risk classification from low to high risk.
"The positive antigen COVID-19 tests are being reported to us, but these will not be enough to prompt us to change our risk classification," she said.
A month ago, Health Undersecretary Maria Rosario Vergeire said that COVID-19 positive test results using antigen test will be gradually added to the country's COVID-19 case count. —KBK, GMA News
This article DOH: Positive antigen test results not included in official COVID-19 tally was originally published in GMA News Online.
Internet Explorer Channel Network