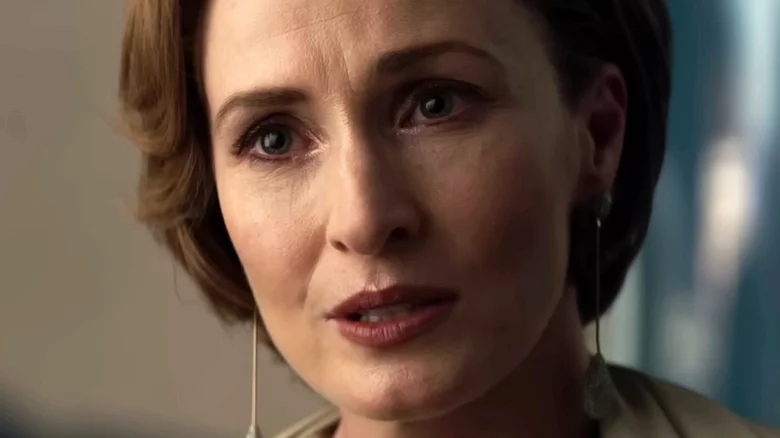 Disney/YouTube
The newest offering within the "Star Wars" universe on Disney+, "Andor," was announced back in 2018 with the return of actor Diego Luna as the titular character, Cassian Andor. After COVID-19 delays pushed the series from 2021 to 2022 and a short, unexplained delay moved its launch from August to September 2022, according to TVLine, the show finally debuted on September 21. Currently, four episodes out of a planned total of 24 over two seasons (via Deadline) have aired, making this one of the potentially meatier stories from a galaxy far, far away. That makes it required watching for fans who want to keep up with what's canon in this ever-expanding franchise.
However, as fans may know, this look at the developing years of the Rebellion in the time before "Rogue One: A Star Wars Story" and then "Star Wars: A New Hope" has a clear ending point. The story is a prequel that takes place five years before "Rogue One," and Cassian Andor is a key player in the events of that film. So, it's natural to wonder: if you haven't seen "Rogue One" yet, will you have trouble understanding the story being developed in "Andor"?
You can watch Andor with no prior knowledge of Rogue One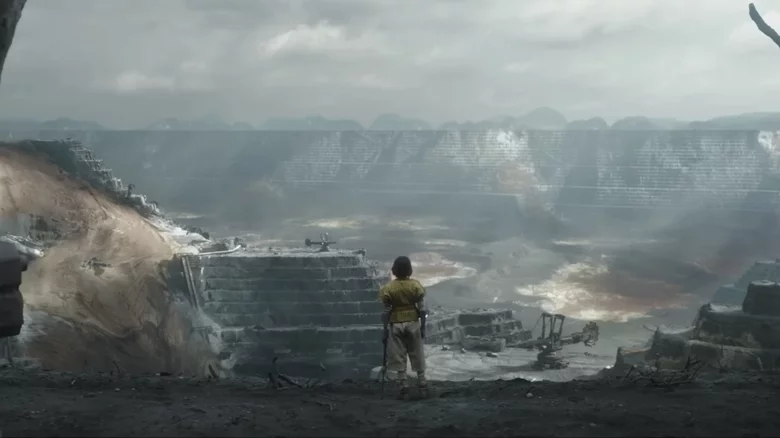 Disney/YouTube
Given that "Rogue One" actually takes place after "Andor," you can go in without any prior knowledge of the events that happen in the movie — or for that matter, "Star Wars: A New Hope," although general knowledge of the universe may be helpful. "Andor" so far has shown itself to be an origin story for Cassian Andor, who Mon Mothma (Genevieve O'Reilly) quickly introduced in "Rogue One" as a captain of Rebel Intelligence — a man with a mission to kill Galen Erso (Mads Mikkelsen). "Andor" takes a deeper dive into his childhood, examining how he left his home planet and later became associated with the Rebellion.
Reviewers tend to agree you don't need prior knowledge to enjoy the show. Vanity Fair said, "'Andor' could almost exist on its own as an engrossing mystery untethered to any larger saga." The publication points out that the thrilling series is taking a step back from cozy nostalgia and diving into new territory in terms of plot and story.
And some people are already suggesting that watching "Andor" first and then "Rogue One" later might be a good idea because it fits with the "Star Wars" timeline — and because they're eager to know how watching "Andor" first changes the viewing experience. "Honestly maybe watch 'Andor' first and then 'Rogue One.' I think that could be interesting. Come back and tell us how you feel about the arc after that," u/Newcastlewin1 said in a Reddit thread discussing the question.
But watchng Rogue One adds context and richness to the tale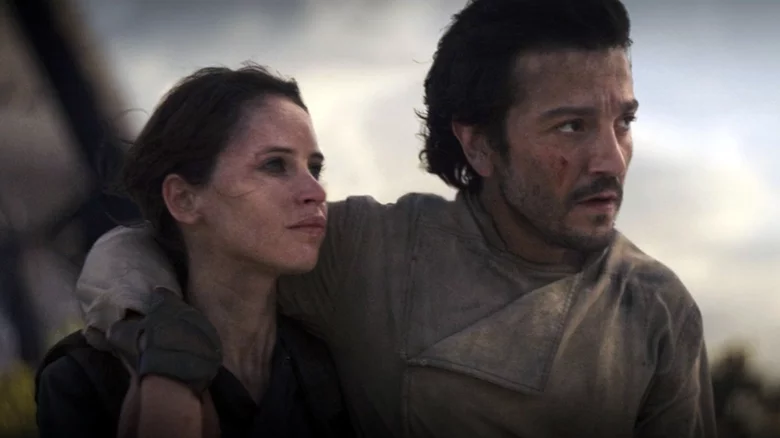 Disney/YouTube
So, if you haven't seen "Rogue One" yet, you'll miss out on feels more than facts; knowing what happens in the 2016 film gives you a richer sense of how Cassian Andor's personality and background eventually leads him to his ultimate fate. As u/roto_disc said on that pre-"Andor" Reddit thread, "You probably won't need to watch it first. But, I'm sure the showrunner(s) are going to assume you have. So there will be character moments that are/will be more interesting if you know what eventually happens to the main character."
That goes for other characters, too, including Mon Mothma. Plus, since "Andor" isn't set to end for two seasons, you'd be waiting a long time to get to "Rogue One." And if there's one consensus on the question, it's that you should watch "Rogue One" sooner rather than later. Critics from multiple publications like Cinemablend and Collider love it, with Collider calling it "the best movie in the 'Star Wars' franchise." The Atlantic also weighed in recently, saying, "Nearly six years after its initial release, the film stands apart as a rare franchise-extending project that has actually justified its existence."
And on Reddit, multiple threads extoll its virtues. On the previous thread, some Redditors expressed incredulity that those thinking of catching "Andor" haven't yet seen "Rogue One." u/NineOneOneFx said, for example, "You haven't what?????? WATCH IT NOW!!! Rogue One is a MASTERPIECE!" And u/mrhepburn said, "Honestly just watch 'Rogue One' now because it's 'Star Wars' at its finest. Then when 'Andor' is over watch it again. And maybe a few times in the interim."
News Related
OTHER NEWS