Every day, 100k+ smart people read our newsletter. You can sign up here.
---
Hello readers, We're about halfway through December, and I've been thinking about the year that we've had. The honest truth is, 2020 has been a pretty terrible year for many of us. The best laid plans of mice and men have gone very awry, and while we've found silver linings and made the best of the situation, it doesn't change the fact that 2020 probably turned out very different from what we envisioned.
And that's the case as well for lots of companies who have had to cut costs and find ways to stay afloat in the pandemic. Business-to-business (B2B) fashion ecommerce company Zilingo grew significantly over the last few years, but it also had some pretty big losses – which the pandemic may have exacerbated.
Today we look at,
Zilingo's tremendous growth – and its struggles
What fresh funding will do for this mini-app startup
Other newsy highlights such as Ola's plans to build a giant scooter factory and China's fines on Alibaba and a Tencent unit
---
PREMIUM SUMMARY
Go big or go home?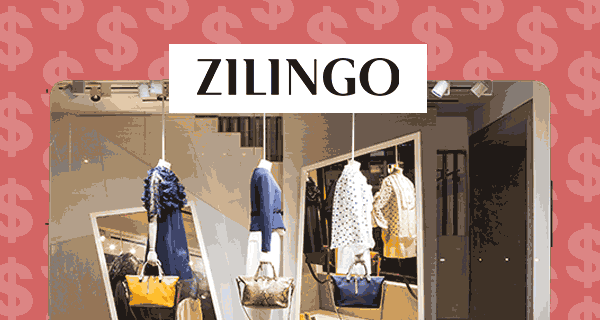 Fashion ecommerce company Zilingo was on track to hit US$200 million in annual revenue in early 2020, powered by its near-unicorn valuation and its pivot into a B2B and factory floor software-as-a-service (SaaS) provider. However, it's big bucks have come with some big losses.
Money in, money out: Zilingo's revenue grew more than 5x to US$102 million for the financial year ending March 31, 2019, but that growth came with an operating loss of US$88.3 million thanks to a jump in marketing and advertising expenses. Sources have said that Zilingo likely faces challenges in getting adequate returns on its marketing spend, which exceeded revenue in each of the past three financial years.
The revenue pie: Sales of goods made up a small fraction of Zilingo's overall revenue, at just 26%, with the bulk coming from commission and fulfilment services. Given that Zilingo is moving away from the business-to-consumer space, sales of goods are expected to decline as part of the revenue mix moving forward.
The shadow of the pandemic: Covid-19 has hit Zilingo hard, leading to layoffs and questions about business performance. The company began offering personal protective equipment and fast-moving consumer goods in a bid to offset Covid-19's impact, but current and former employees have questioned these approaches, sharing that the company's frequent pivots have been costly.
Read more: Zilingo grew big, lost big from 2018 to 2019
---
STARTUP SPOTLIGHT
More moolah for this mini-app startup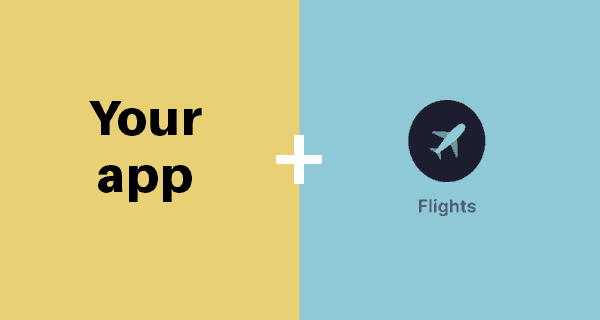 Mini-apps are pretty neat. They allow companies to run smaller programs within their existing apps, and they're how companies like WeChat can have a bazillion different services within their platforms. That's why it's also pretty neat that mini-app startup Appboxo has secured US$1.1 million in seed funding in a round led by 500 Durians, Plug and Play Ventures, Antler, and FF APAC Scout – a "scout vehicle" of US-based Founders Fund.
Founded in 2019, Appboxo provides software that allows companies to launch mini-apps within their super apps. For example, mobile wallets can integrate ecommerce and lifestyle mini-apps into their platforms or ride-hailing and lifestyle apps can include financial services without needing to build a new app from scratch.
Integrative technology such as mini-apps can unlock opportunities in regional markets such as Indonesia. Many companies have lots of users but need additional ways to properly engage and monetize them, while many smaller apps have the opposite problem. Having a mini-app ecosystem could help with this.
The fresh funding will allow Appboxo to scale its platform and further develop its technology by adding new mini-apps in travel, ecommerce, finance, and lifestyle industries.
---
QUICK BYTES
1️⃣ Fines for big tech in China
China's top market regulator has announced that it is fining Alibaba and China Literature, Tencent's ebook spinoff, US$76,000 each for failing to report their past acquisition deals for clearance. This is part of the Chinese government's move to curb the power of some of the country's influential internet companies.
2️⃣ Ola's plans for the "world's largest scooter factory"
Indian ride-hailing firm Ola said that it has signed a memorandum of understanding with the government of Tamil Nadu in India to set up a scooter manufacturing facility in the state – a move that will bolster its new push into the electric vehicle space.
3️⃣ Grab's content creation partnership
Ride-hailing giant Grab has teamed up with content creation school Nas Academy to groom 100 aspiring content creators across Singapore, Malaysia, and the Philippines in a four-week course. The program aims to provide a platform for micro- and small-business owners, such as Grab drivers and delivery partners, to share their experiences in adapting to the new normal brought about by Covid-19.
4️⃣ Fresh funds, fresh food
China's Yonghui Fresh Food, the B2B platform for fresh produce of supermarket chain operator Yonghui Superstores, raised about US$153 million in a round co-led by Tencent and China International Capital Corporation sub-fund CICC Qizhi. The B2B platform runs a supply chain integration service that is focused on fresh food and agricultural products.
5️⃣ A new pair of kicks for BRI Ventures
BRI Ventures' Sembrani Nusantara Fund announced that it has led an undisclosed amount in a series A round in Indonesia's direct-to-customer shoe brand Brodo. This is the fund's second investment and marks BRI Ventures' first step into the new-retail space.
6️⃣ Baidu Capital's newest healthtech investment
Weimai, a Chinese healthcare solution provider, announced that it has secured US$100 million in a series C+ funding round led by Baidu Capital, the investment fund of the Chinese search engine giant. Weimai, which operates its own app, uses internet technology, artificial intelligence, and big data to support the provision of health services.
---
PODCAST
Deep Dive: The big deal with Big Tech
A recent report by PricewaterhouseCoopers found that India is currently the world's fastest-growing market for video streaming and is set to become the sixth-largest market for the space by 2024.
With over 40 over-the-top streaming (OTT) players in the country vying for the attention of anyone with an internet connection, how is the industry faring?
On this episode of Deep Dive, Tech in Asia journalist Nikita Puri discusses the growth of India's OTT scene, what the top players are doing to stay ahead of the competition, and what's in store for the industry's future.
Listen here: Spotify | Apple Podcast
---
If you want to receive this quick analysis of our most prized content straight in your inbox every day, then make sure you're subscribed to our newsletter.