Cyber Monday Roomba deals 2021: Jump to…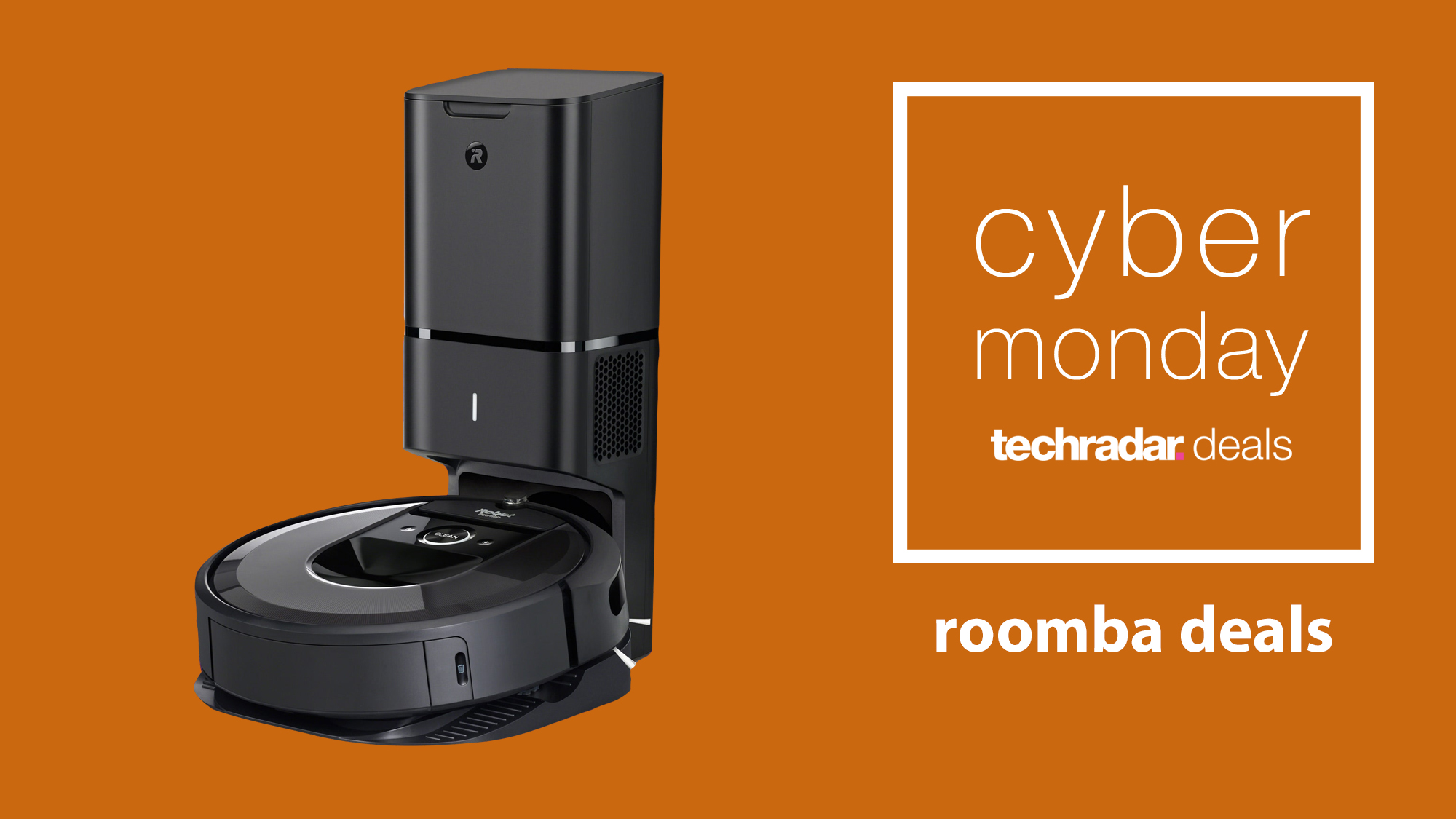 (Image credit: TechRadar / iRobot)
US: Best Cyber Monday Roomba deals
– Roomba robot vacuums $100-$399
– Roomba robot vacuums $400+
UK: Best Cyber Monday Roomba deals
– Roomba robot vacuums £100-£399
– Roomba robot vacuums £400+
Cyber Monday Roomba deals are beginning to appear ahead of the day itself, with great savings to be had on many of the brand's best robot vacuums. Most discounts are Black Friday deals that have trickled over into subsequent days, though we expect to see many more dedicated Cyber Monday deals land on November 29, specifically.
In the meantime, we've collated all the best Roomba deals that are live right now, including those from Walmart and Amazon in the US, as well as those from UK retailers like Appliances Direct and iRobot itself.
So, whether you're after one of Roomba's top-tier vacuums, like the i7 (now almost $200 off at Walmart) or a more compact device like the Combo (now just $199 at Amazon UK), there's sure to be a robot vacuum saving that takes your fancy.
Cyber Monday Roomba deals (US): quick links
Amazon: the full range of Roomba robot vacuums with daily price updates
Best Buy: home delivery and pickup available on Roomba vacuums
Walmart: over $100 off selected vacuums, plus special bundle deals
Home Depot: Roomba robot vacuum cleaners with free delivery
iRobot: all the latest Roomba robot vacuums and Braava Jet robot mops on sale
Lowes: offers on Roomba robot vacuums, with deals lasting until December 1
Sears: cheap Roomba vacuums, plus replacement parts and accessories
Roomba robot vacuums $100-$399