Refresh
2021-11-28T13:53:46.093Z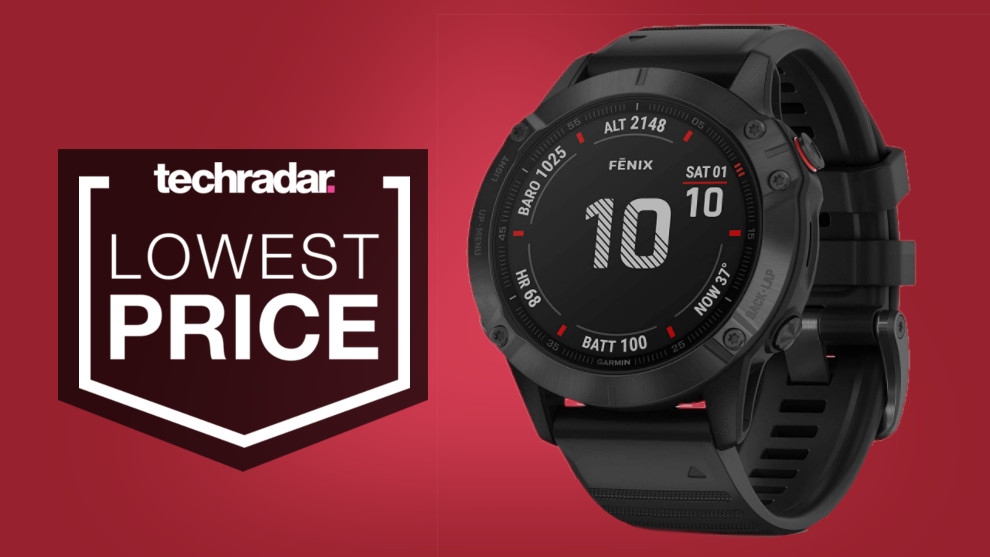 (Image credit: Garmin)
Here's a few of the Garmin deals we've seen already, across an impressive range of the brand's smartwatches. Most of these are generous and will save buyers a ton off pricetags, from the pricey Garmin Fenix 6X Pro to the affordable Garmin Vivofit Jr 3.
Garmin Vivoactive 4S: $349.99 $199.99 at Best Buy
Garmin Fenix 6X Pro: $699.99 $499.99 at Garmin
Garmin Vivofit Jr 3: $79.99 $59.99 at Amazon
2021-11-27T22:02:39.388Z
We already seen some great Garmin and Fitbit smartwatch deals during Black Friday, and while that day has now passed we expect even more as we kick off Cyber Monday. There's already an impressive array of deals on a range of fitness smartwatches, and we're expecting more.
The deals have been pretty good, too, so keep scanning for more – though these will all be for Wear OS and other bespoke operating systems, so if you're hunting for a fitness watch to go with your iPhone, also try our Cyber Monday Apple Watch deals page.
Internet Explorer Channel Network