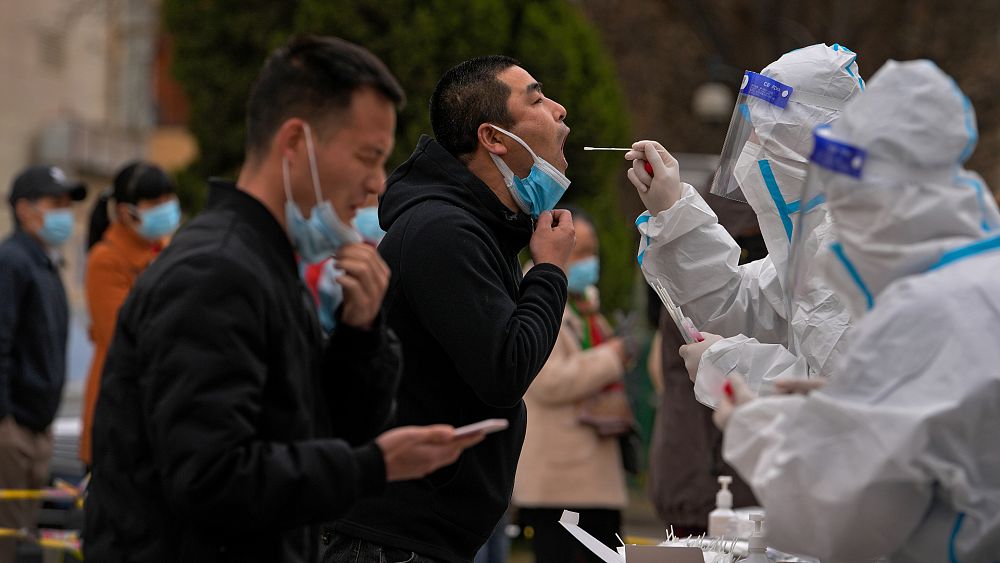 ---
---
La Chine a annoncé mercredi un record de 20 000 contaminations au Covid-19 au cours des dernières 24 heures, la plupart à Shanghai qui s'apprête à ouvrir un hôpital de campagne géant de 40 000 places.
the latest tech news, global tech news daily, tech news today, startups, usa tech, asia tech, china tech, eu tech, global tech, in-depth electronics reviews, 24h tech news, 24h tech news, top mobile apps, tech news daily, gaming hardware, big tech news, useful technology tips, expert interviews, reporting on the business of technology, venture capital funding, programing language
Le pays où le coronavirus a été initialement détecté à la fin de 2019 était parvenu jusqu'en mars 2021 à enrayer largement l'épidémie grâce à des mesures très strictes réunies sous le terme de Covid zéro.
Mais le variant Omicron a battu en brèche cette stratégie, avec des bilans quotidiens qui dépassent désormais les décomptes officiels de la première vague épidémique à Wuhan.
Global Tech News Daily
Aucun nouveau décès n'a été enregistré, a précisé le ministère de la Santé. Les deux derniers décès annoncés officiellement dans le pays remontent à la mi-mars.
Shanghai défend sa mesure anti-Covid controversée
Plus de 80% des nouveaux cas positifs ont été rapportés à Shanghai, la plus grande ville du pays placée en confinement quasi-total depuis la semaine dernière.
Global Tech News Daily
Même si l'écrasante majorité des cas détectés à Shanghai sont asymptomatiques, toute personne testée positive, y compris les enfants, est placée à l'isolement dans des centres prévus à cet effet.
"__Si un des parents est également infecté, il pourra accompagner l'enfant et prendre soin de lui dans un endroit dédié où ils seront traités", a déclaré lundi Wu Qianyu, une responsable des services de santé municipaux.
Mais "si les membres de la famille ne remplissent pas les conditions d'accompagnement", c'est-à-dire ne sont pas contaminés eux-mêmes, les enfants seront séparés de leurs parents, a-t-elle souligné devant la presse.
Cette politique a été vivement contestée sur les réseaux sociaux.
News Related
OTHER NEWS