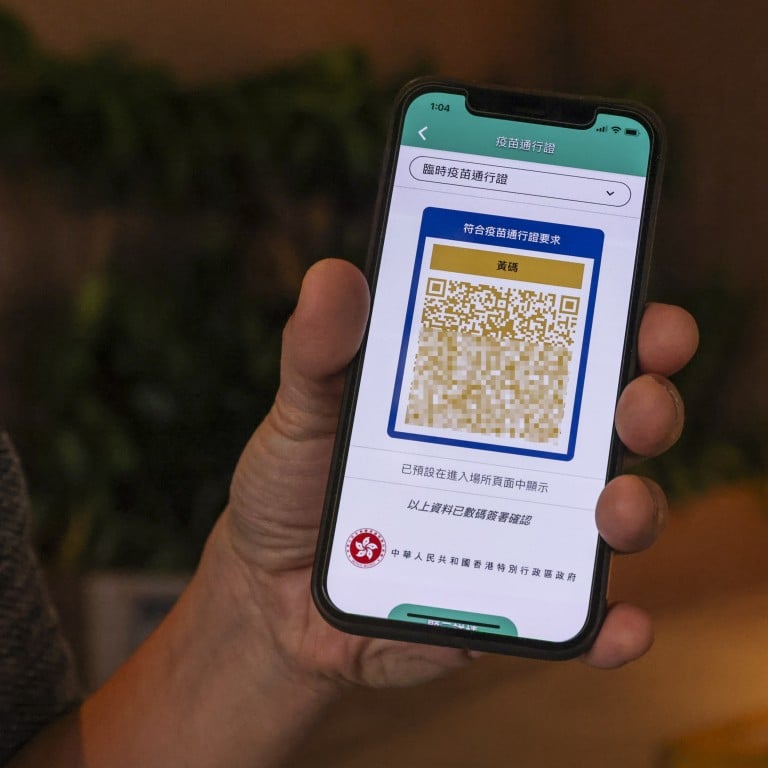 Some Hong Kong schools are calling for clear guidelines on handling students under home medical surveillance ahead of a new Covid-19 policy to take effect on Friday.
The concern on Thursday centred on new quarantine rules for overseas arrivals, which will limit the movements of travellers after their three-day hotel isolation.
Health authorities have not specified how schools and employers should treat students and workers who are among returning travellers assigned an amber health code under the new system. Such people are restricted from visiting restaurants and high-risk places.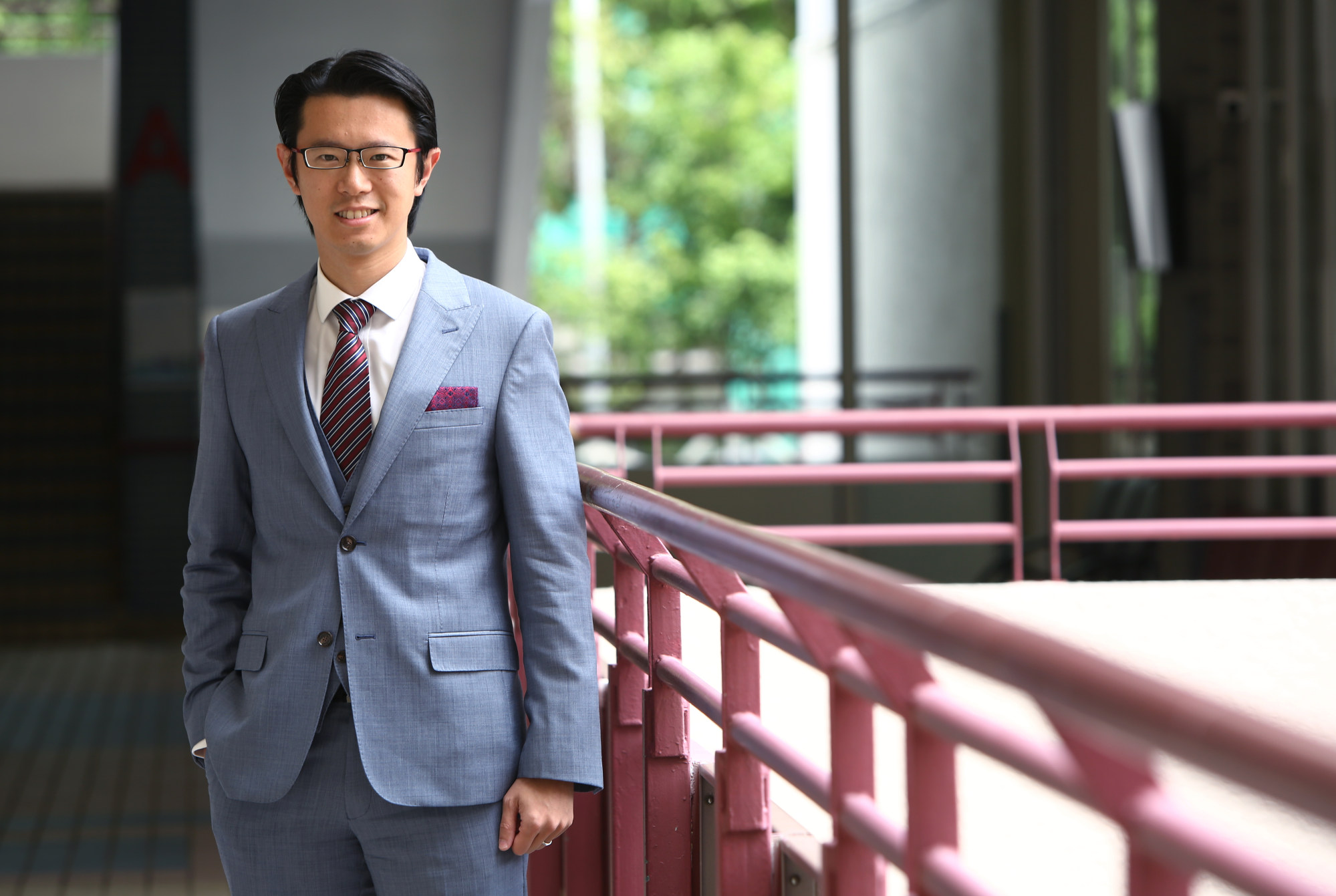 Chairman of the Hong Kong Direct Subsidy Schools Council Dion Chen. Photo: Edmond So
Dion Chen, chairman of the Hong Kong Direct Subsidy Schools Council, said schools might not be able to identify students undergoing this phase of the new arrangement, as it depended on whether pupils declared their statuses.
"They are not required to scan the 'Leave Home Safe' app to enter the school … Is it a hard-and-fast rule that they must report to the school if they have the amber code? This is what we need to consider," he told a radio programme on Wednesday.
A new health-code system, implemented alongside the relaxed "3+4" quarantine arrangements for arrivals that take effect on Friday, will use a red code on the government's "Leave Home Safe" app to identify infected patients. Uninfected people undergoing home medical surveillance from Day 4 to Day 7 in the city will get an amber code, allowing them limited movement.
But under the policy, they can still take public transport and go back to school and workplaces as long as they test negative on daily rapid antigen tests (RAT). They can also seek medical consultation or work at designated healthcare premises as well as residential care homes for the elderly and the disabled.
Their entry restriction at some high-risk places is also not applicable if they work or attend schools at the premises "if the premises or school has no additional restriction", said the Health Bureau.
Chen said the Education Bureau had not yet issued guidelines on schools, such as whether students with the amber code could join mask-off extracurricular activities, and it had yet to clarify if students would face consequences if they did not declare their status.
"We trust our students. But what we are worried about is that some students and parents would make full use of the summer holiday and attend school under their home medical surveillance period. We are worried about the infection risk when they eat lunch," he said.
Chen added that some schools had their own practices requiring students to declare their travel history or quarantine status. They will also send emails or notices to remind students and parents to make declarations.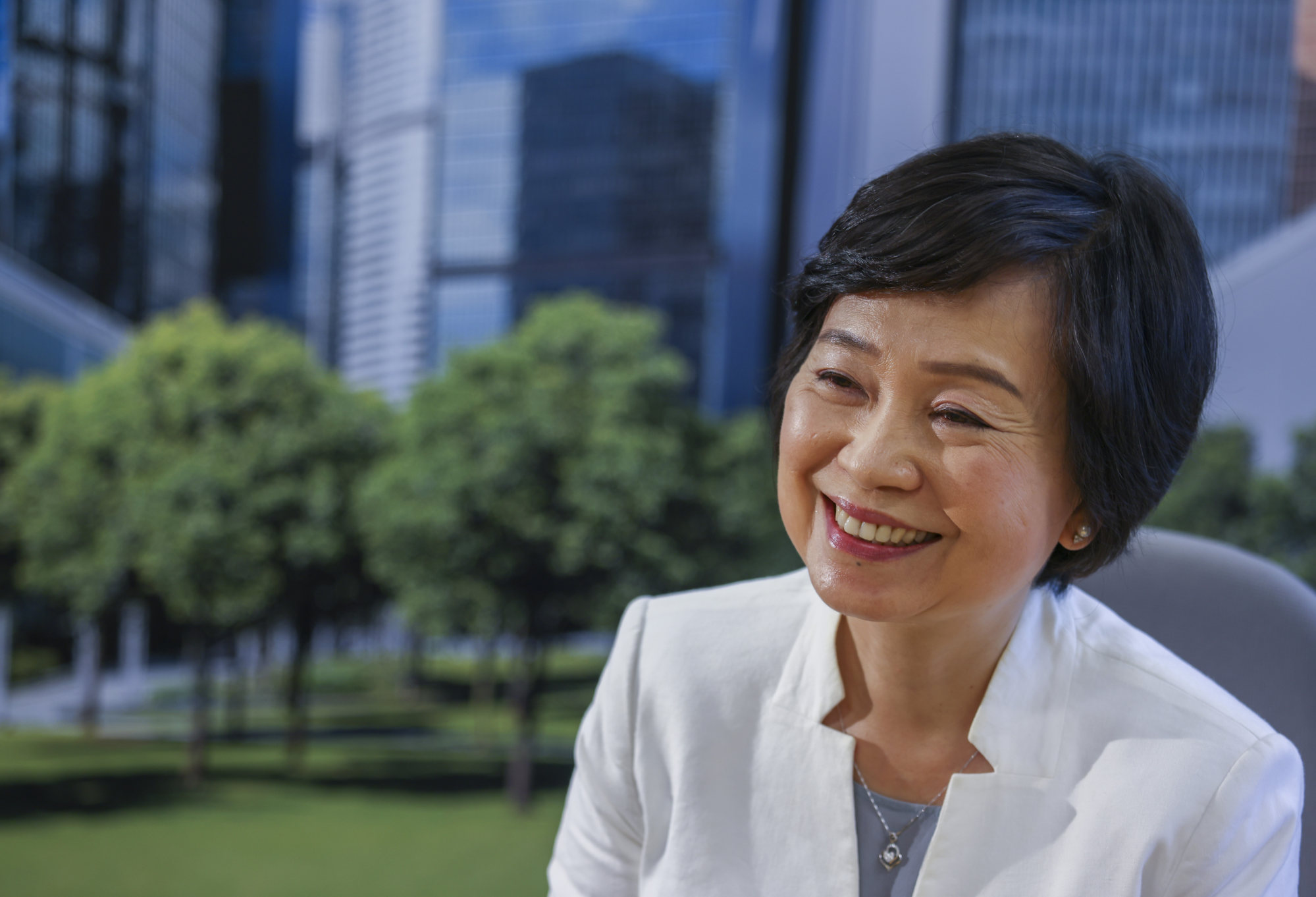 Secretary for Education Christine Choi. Photo: Nora Tam
On Tuesday, Secretary for Education Christine Choi Yuk-lin urged students with an amber code to declare their status to schools and conduct daily RATs. She said flexibility would be given to schools on whether such students could report to campus during their home medical surveillance period.
She added that if full-day activities were involved, "schools should make special arrangements for 'amber-coded' students such as placing partitions when they eat lunch".
Meanwhile, some sectors have set up their own guidelines for employees with the amber code, given a staff shortfall.
Grace Li Fai, chairwoman of the Elderly Services Association of Hong Kong, said it would be more ideal if care home staff went to work after finishing their four-day home medical surveillance period, if manpower allowed.
"If they really need to go to work, they can undergo additional PCR tests. They should also avoid coming into contact with unvaccinated elderly people, wear enough protective gear … and eat alone," she said.
She added that whether compassionate visits were allowed for relatives with the amber code depended on the requirements of individual care homes.
Her views were echoed by Dr Joseph Tsang Kay-yan, co-chairman of the Medical Association's advisory committee on communicable diseases. He suggested staff with the amber code at healthcare premises and care homes undergo daily polymerase chain reaction (PCR) tests to minimise transmission risks.
"I believe that as long as they undergo PCR tests on time … and wear masks at all times at high-risk premises, the risk is limited," he said. "The most important thing is how to implement the measures … The authority also needs to let travellers know the relevant penalties."
Simon Wong Ka-wo, president of the Hong Kong Federation of Restaurants and Related Trades, said the catering industry welcomed the arrangement to allow employees with the amber code to work.
"We are not too worried about the arrangement," Wong said. "We believe that there is not a huge number of people with the amber code at the moment, and if they are allowed to work, it can help resolve our manpower shortage."
Separately, in response to reports that a traveller was allowed to enter restaurants as her health code did not change to amber during her home medical surveillance period, deputy government chief information officer Tony Wong Chi-kwong said residents should call the hotline if they faced any problems, adding the authorities received one related inquiry on Tuesday.
Some travellers who have finished their three-day hotel quarantine since the government announced the new rules on Monday have been allowed an early release to serve the medical surveillance period.
Wong said the government could not detect health code problems without people reporting them, as authorities could not identify and compare the personal data of residents due to privacy concerns.
He also reminded operators of premises to update their QR code verification scanner mobile app to the latest version and connect their mobile devices to the internet.
News Related
OTHER NEWS