Coinbase blog: 'We asked the SEC for reasonable crypto rules for Americans. We got legal threats instead'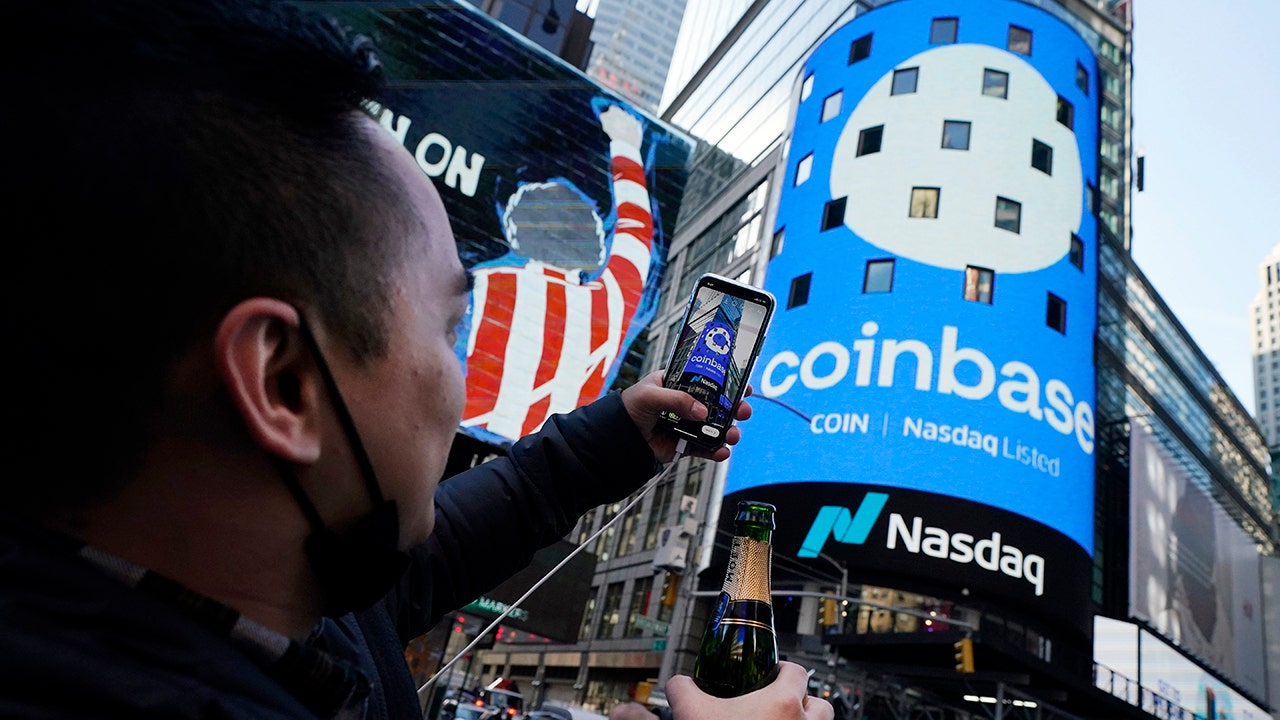 The reason crypto came to life is a loss of trust in the financial system: Cathie Wood
Ark Invest founder, CEO and CIO Cathie Wood explains the need for transparency in banking on 'The Claman Countdown.'
Shares for the Coinbase added to losses Thursday, despite the cryptocurrency exchange explaining why it received a notice from the Securities and Exchange Commission (SEC) alleging violations of federal securities laws.
The stock fell 8% Wednesday and opened sharply lower before cutting some losses.
Ticker
Security
Last
Change
Change %
COIN
COINBASE GLOBAL INC.
69.40
-7.74
-10.03%
On Wednesday, the SEC gave Coinbase a "Wells notice" regarding an undefined portion of their listed digital assets including its staking service Coinbase Earn, Coinbase Prime, and Coinbase Wallet after a cursory investigation," Coinbase stated in its blog.
SEC VS. RIPPLE VERDICT COULD COME AT PIVOTAL TIME FOR CRYPTO INDUSTRY
According to the SEC filing, the digital assets violated federal securities laws, including the Securities Exchange Act of 1934 and the Securities Act of 1933.
In response, Coinbase said, "The SEC staff told us they have identified potential violations of securities law, but little more. We asked the SEC specifically to identify which assets on our platforms they believe may be securities, and they declined to do so."
HOW BITCOIN IS BENEFITING FROM THE BANKING CRISIS
"We are prepared for this disappointing development," Coinbase added. "We are confident in the legality of our assets and services, and if needed, we welcome a legal process to provide the clarity we have been advocating for and to demonstrate that the SEC simply has not been fair or reasonable when it comes to its engagement on digital assets."
Global regulators are keeping a close watch on the crypto world after a string of high-profile collapses wiped out more than a trillion dollars from the digital assets industry's market capitalization last year.
In the aftermath of the turmoil, the SEC has raised scrutiny over certain crypto services and how the companies hold customer deposits.
CLICK HERE TO GET THE FOX BUSINESS APP
"Rest assured, Coinbase products and services continue to operate as usual – today's news does not require any changes to our current products or services," Coinbase said.
Reuters contributed to this report.
Crypto industry poised for massive class action lawsuits against top exchanges: Gasparino
FOX Business senior correspondent Charlie Gasparino weighs in on longtime securities lawyer Tom Grady launching an investigation into Coinbase, Robinhood crypto offerings on 'The Claman Countdown.'
News Related
OTHER NEWS