New York Times columnist Paul Krugman warned we are facing a "looming apocalypse" as a result of Republicans thwarting attempts to combat climate change.
Like many other liberals in the media, Krugman was distraught over last week's Supreme Court ruling saying the Environmental Protection Agency could not make "sweeping regulations to overhaul entire industries without additional congressional approval," Fox Business reported.
Krugman called the ruling, "another step toward climate apocalypse."
He fretted "huge catastrophes" that would kill thousands were coming, but Republicans on the court and in Congress had stopped the Biden administration's "ability to do anything about it."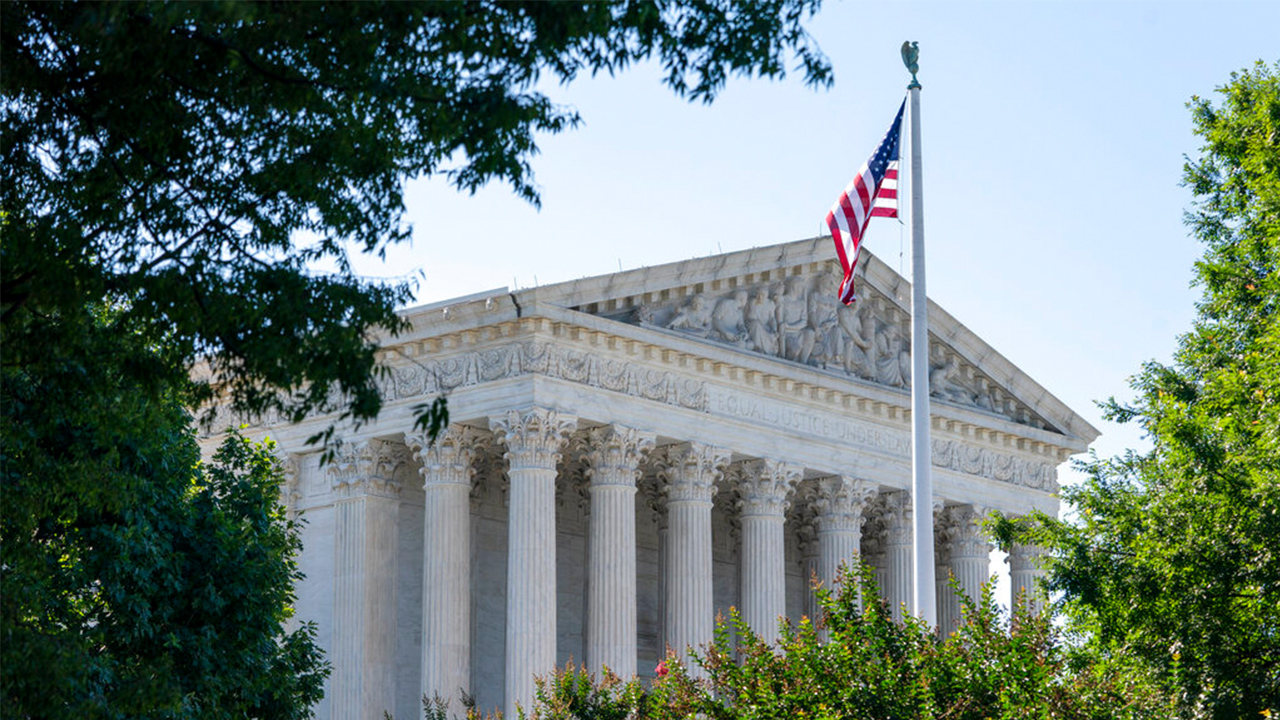 © AP Photo/Jacquelyn Martin
The Supreme Court is seen Wednesday, June 29, 2022, in Washington. AP Photo/Jacquelyn Martin
NYT'S PAUL KRUGMAN SKEWERED FOR COMPLAINING THE SUPREME COURT IS 'ON THE SIDE OF CIVILIZATIONAL COLLAPSE'
The high court was partisan too for ruling there was no constitutional right to abortion, but there was a right to keep and bear arms, he said.
"Anyone who believes that the recent series of blockbuster court rulings reflects any consistent legal theory is being willfully naïve: Clearly, the way this court interprets the law is almost entirely determined by what serves Republican interests. If states want to ban abortion, well, that's their prerogative. If New York has a law restricting the concealed carrying of firearms, well, that's unconstitutional," Krugman wrote
But the "looming apocalypse" really was the fault of Republicans in Congress, who wanted the "planet to burn," the columnist argued.
"Simple legislation could establish regulations limiting greenhouse gas emissions and provide subsidies and maybe even impose taxes to encourage the transition to a green economy. So ultimately our paralysis in the face of what looks more and more like a looming apocalypse comes down to the G.O.P.'s adamant opposition to any kind of action. The question is, how did letting the planet burn become a key G.O.P. tenet?" Krugman asked.
ROE V. WADE DECISION AND OTHER 'EXTREMISM' PROVES GOP IS LIKE 'KU KLUX KLAN': NY TIMES COLUMNIST KRUGMAN
After accusing Republicans of inviting catastrophe, he concluded his column by comparing GOP policies to authoritarian governments overseas.
The columnist recently likened the Republican Party to the Ku Klux Klan because of the Supreme Court's decision to overturn Roe v. Wade.
Republicans like Sen. Mike Lee, R-Utah have pushed back on this message from the left, suggesting they must "hate the democratic process itself" for being outraged that the court had curbed federal power and returned these decisions to lawmakers.
Last April, Krugman made another alarming prediction. When the federal mask mandate was lifted from the airline industry in the spring, the columnist speculated that mask-wearers would face harassment and violence from non-mask wearers.
In 2021, he suggested that looting and rioting in cities across America in the summer of 2020 was a figment of Republicans' imaginations.
News Related
OTHER NEWS