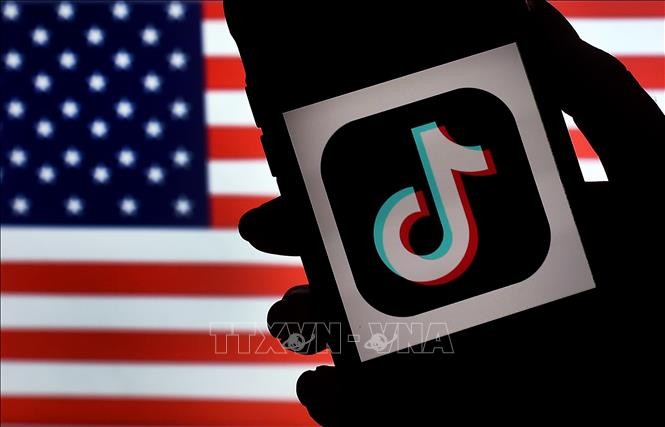 TikTok Icon (Photo: AFP/VNA)
China urges the US to stop wrong deeds immediately, uphold fair and transparent international norm and order. If the US persists, China will definitely take necessary counter measures to safeguard the legitimate rights and interests of Chinese companies, said the statement.
Earlier on Friday, the US Department of Commerce says it will ban TikTok and WeChat from app stores in the US from Sunday, September 20, citing national security reasons. WeChat will effectively shut down in the US on Sunday, but people will still be able to use TikTok until 12 November, when it could also be fully banned. TikTok has about 100 million monthly active US users.