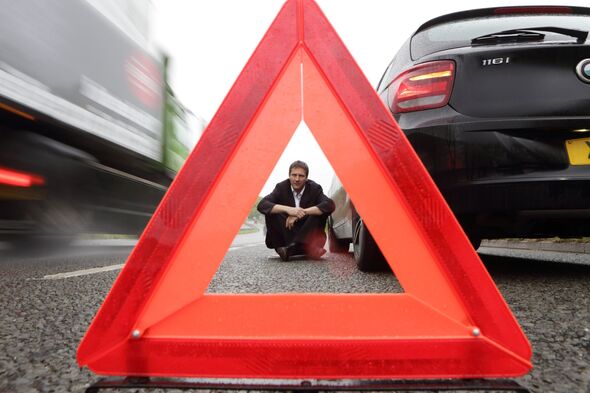 Man viewed through warning triangle, broken car
The number of "out of charge" electric vehicle breakdowns was around eight percent of all EV breakdowns four years ago and dropped to four percent in 2022.
However, new research has found that just 2.1 percent of EV breakdowns are as a result of the driver running out of battery.
The research, from the AA, found that 39,109 EV breakdowns took place in the last year, which is equal to just 2.86 percent of total breakdown workload including petrol and diesel vehicles.
In May 2023, 2.83 percent of all breakdowns were from electric vehicles, with less than 7,500 individual callouts.
This comes at a time when many motorists are concerned about the number of EV charging stations around the UK, especially with on-street chargers.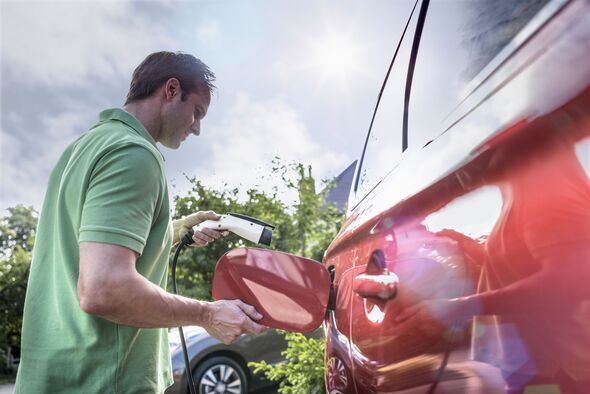 Man charging electric car
At the end of May, there were 43,626 charging points across the UK, across 25,413 charging locations, representing a 38 percent increase since May 2022.
Highlighting the data, AA President, Edmund King OBE, addressed the Annual EV Infrastructure Summit, with a number of statements.
He argued that the falling number of EVs running out of charge had dropped due to most EVs being able to travel at least 250 miles, with some high ticket vehicles approaching 500 miles.
The public charging network has also become more reliable, with drivers benefiting from a larger range of chargers at supermarkets, shopping centres and at workplaces.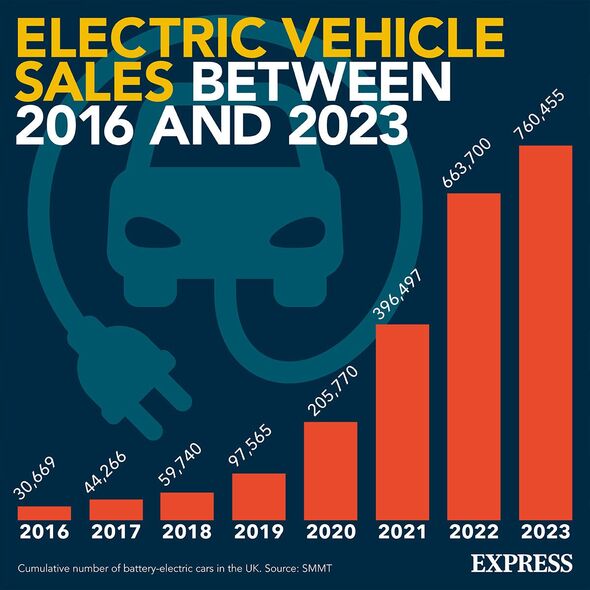 EV sales between 2016 and 2023
Mr King added: "Our data on 'out of charge' EVs clearly shows 'charging anxiety' does not match the reality.
"The 70 percent drop in out of charge breakdowns is a clear sign that range, infrastructure, and education are improving.
"Of course, we need a concerted effort to continue the roll-out of reliable and accessible charging to fill in the gaps and to address the problem for those that don't have off-street parking to charge."
He noted how most EV owners do their charging at home or with on-street chargers, meaning they do not need to use public charging stations as often as others.
Prices of EVs have also fallen, with the AA stating the economic and environmental benefits of running an EV are evident.
Running out of petrol and diesel applies to around one percent of the AA's workload, with the organisation forecasting that EVs will end up at the same rate in time.
Commenting on the AA data, Melanie Shufflebotham, COO of Zapmap, said: "The dramatic fall in the number of EV breakdowns caused by running out of charge is clear evidence that 'charging anxiety' should no longer be a key concern for drivers.
"There's no doubt that the infrastructure is improving all the time, and hopefully this welcome report will encourage even more drivers to make the switch to cleaner and greener transport."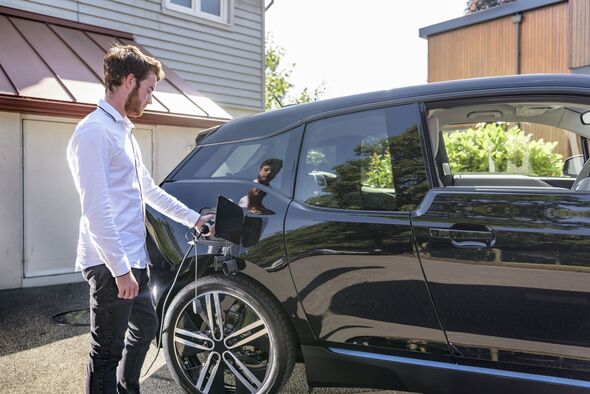 Man charging electric car
News Related
OTHER NEWS