1/21 SLIDES © Nike
Bo Jackson: Career retrospective
Bo knows football. Bo knows baseball. Bo knows how to keep a legacy in sports going. Despite not being a Hall of Famer, Bo Jackson is one of the most-famous athletes ever. He became a true icon, and if not for injury could have made an even larger impact than he did. Jackson may not have been a massive success in a single sport, but the man managed to play professionally in two different sports, which is truly amazing. Here's a look at the too-brief career of the athlete who knew what he was doing.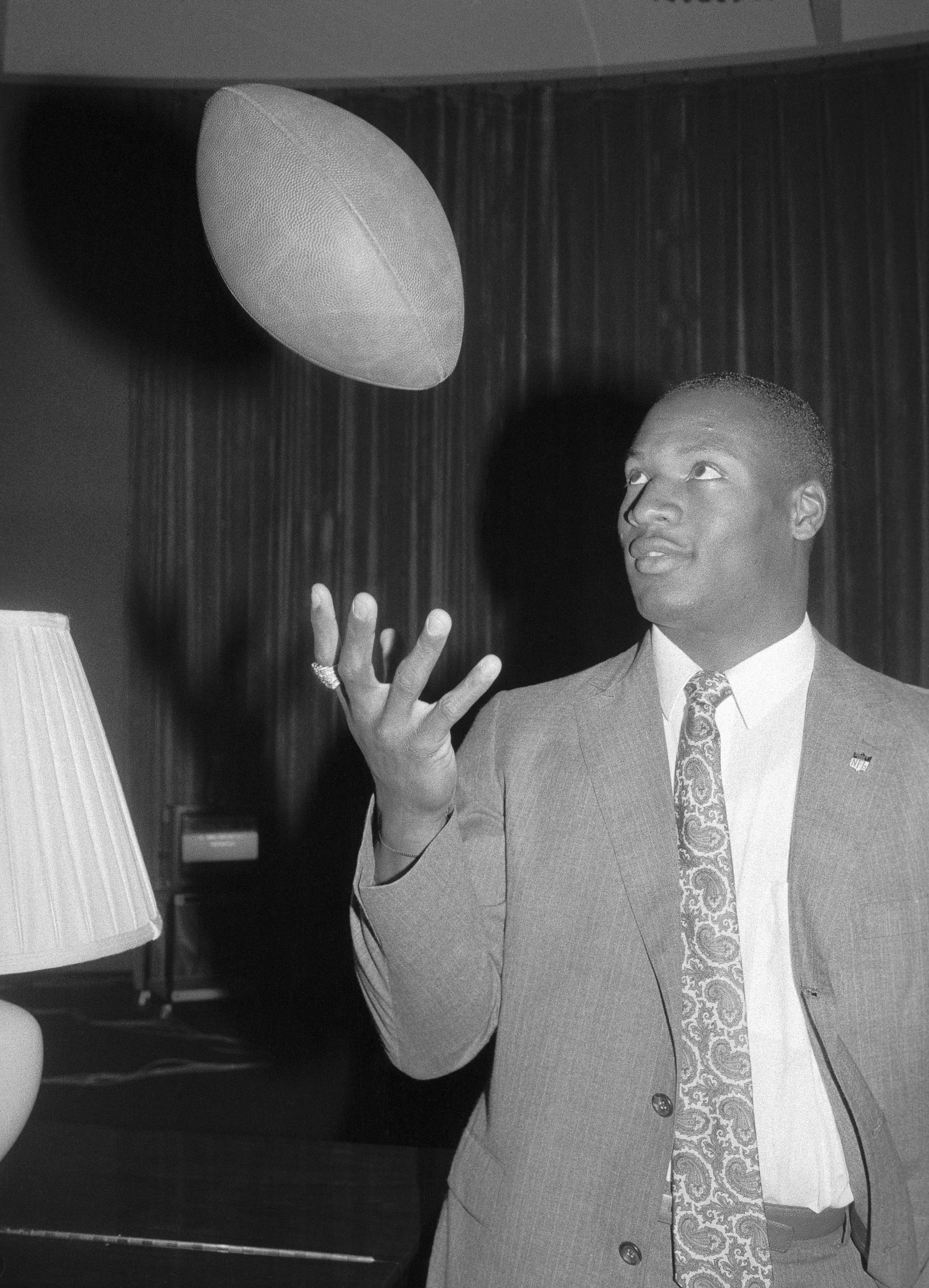 2/21 SLIDES © Bettmann/Getty Images
Jackson's elite high school athletic career
It should not be a surprise that Jackson was a tremendous athlete in college. In addition to running for over 1,000 yards his senior year while hitting 20 homers in 25 baseball games, during his time in high school Bo twice won the state title in the decathlon.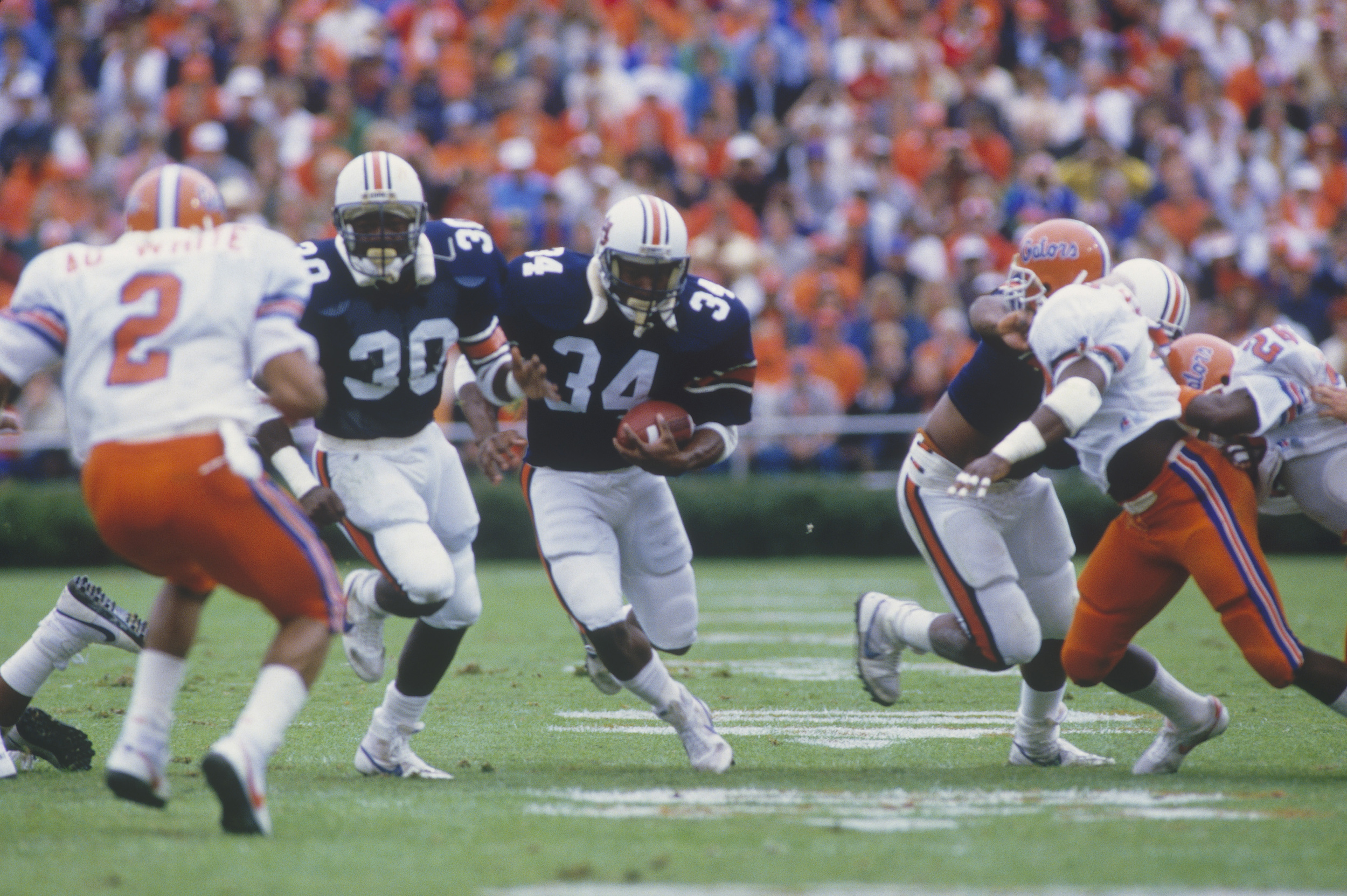 3/21 SLIDES © Focus on Sport via Getty Images
Bo skips MLB to go to college
While still a high school student, Jackson was drafted by the New York Yankees in the second round of the 1982 MLB Draft. However, Jackson was offered a football scholarship by Auburn University, and he had promised his mom he would go to college. As such, Bo did not sign with the Yankees and went to Auburn to play football and baseball.
4/21 SLIDES © Focus on Sport via Getty Images
Jackson excels in the Auburn backfield
As a freshman, Jackson rushed for 829 yards and nine touchdowns. During his sophomore campaign, Bo rolled over the Crimson Tide in the Iron Bowl with 256 yards on 20 carries before being named the MVP of the Sugar Bowl after a win over Michigan. While his 1984 campaign was cut short by injuries, things would turn around in his senior season.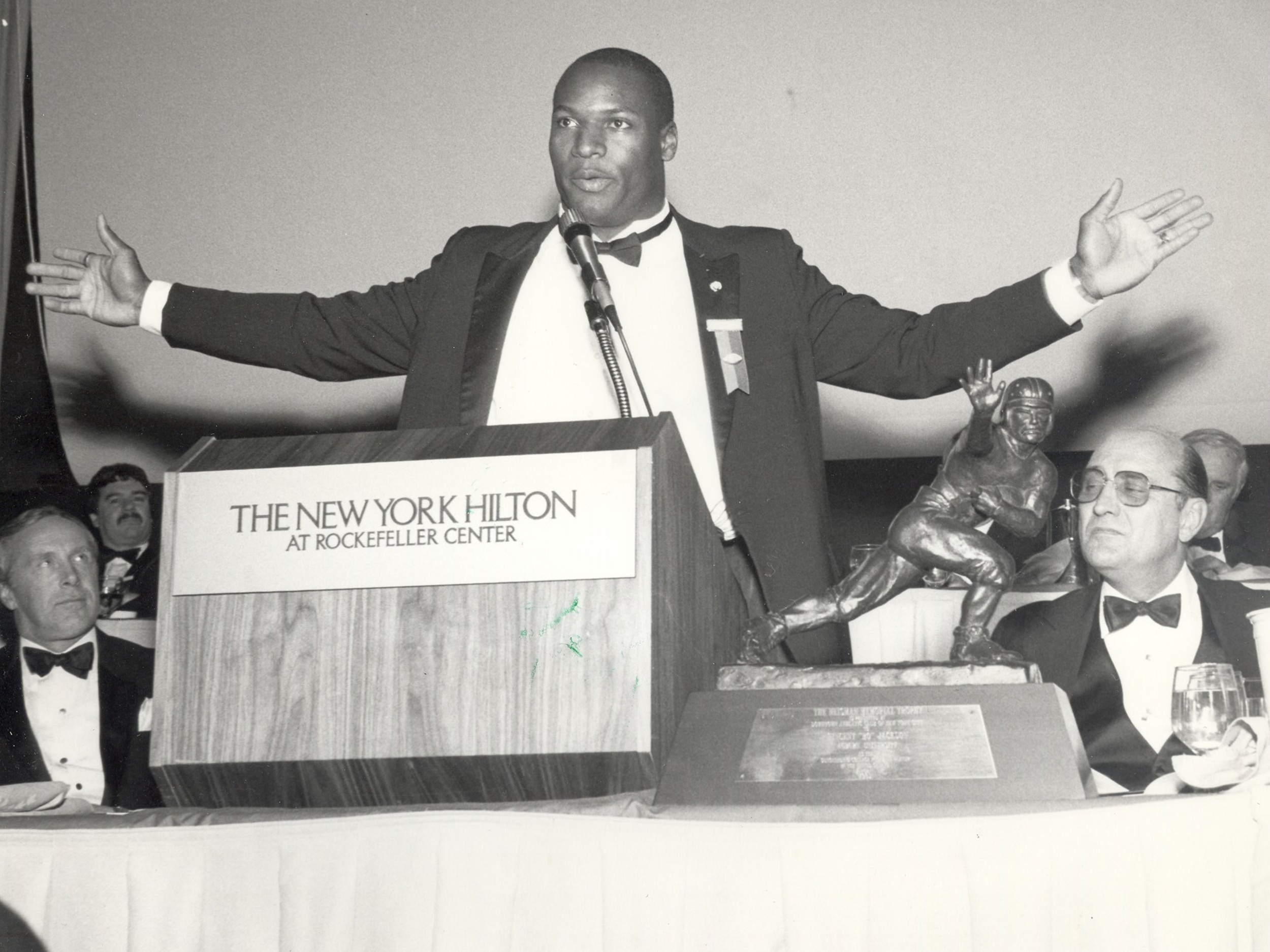 Slideshow continues on the next slide
5/21 SLIDES © Heisman.com
Bo wins the Heisman
Bo obliterated the competition during the 1985 season, managing 1,786 yards and 17 touchdowns for the Tigers, averaging 6.4 yards per carry, a then-SEC record. Jackson won the Heisman for his efforts, though it was by a razor-thin margin over Iowa quarterback Chuck Long.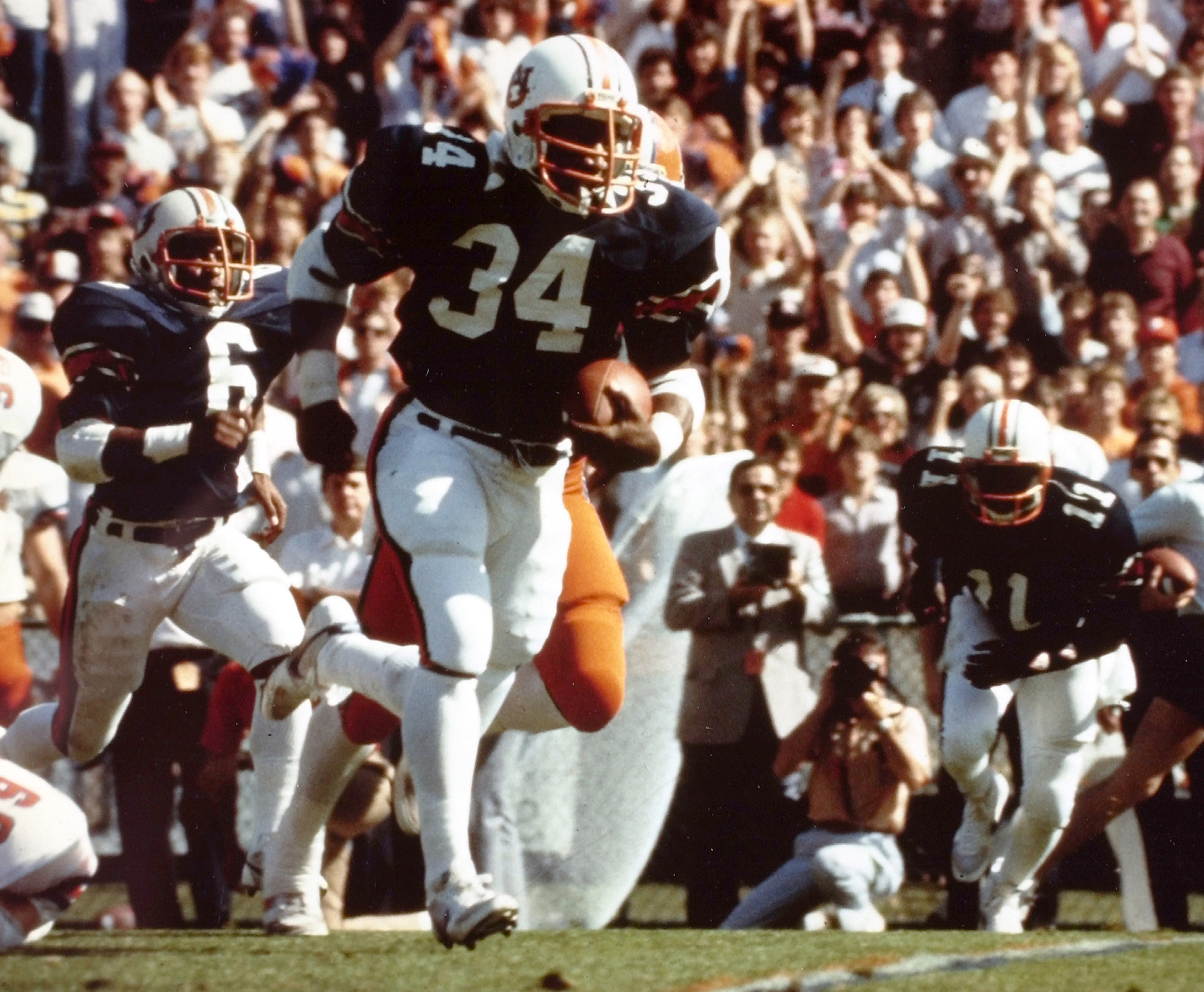 6/21 SLIDES © Auburn University/Collegiate Images via Getty Images
Jackson's limited college baseball career shows potential
Jackson managed to balance football and baseball in college, though his baseball career was limited to a mere 90 games in college. Bo missed the entire 1984 season with an injury, and missed a chunk of his senior season due to being ruled ineligible. Still, he slugged .729 and scouts remarked on his untapped potential.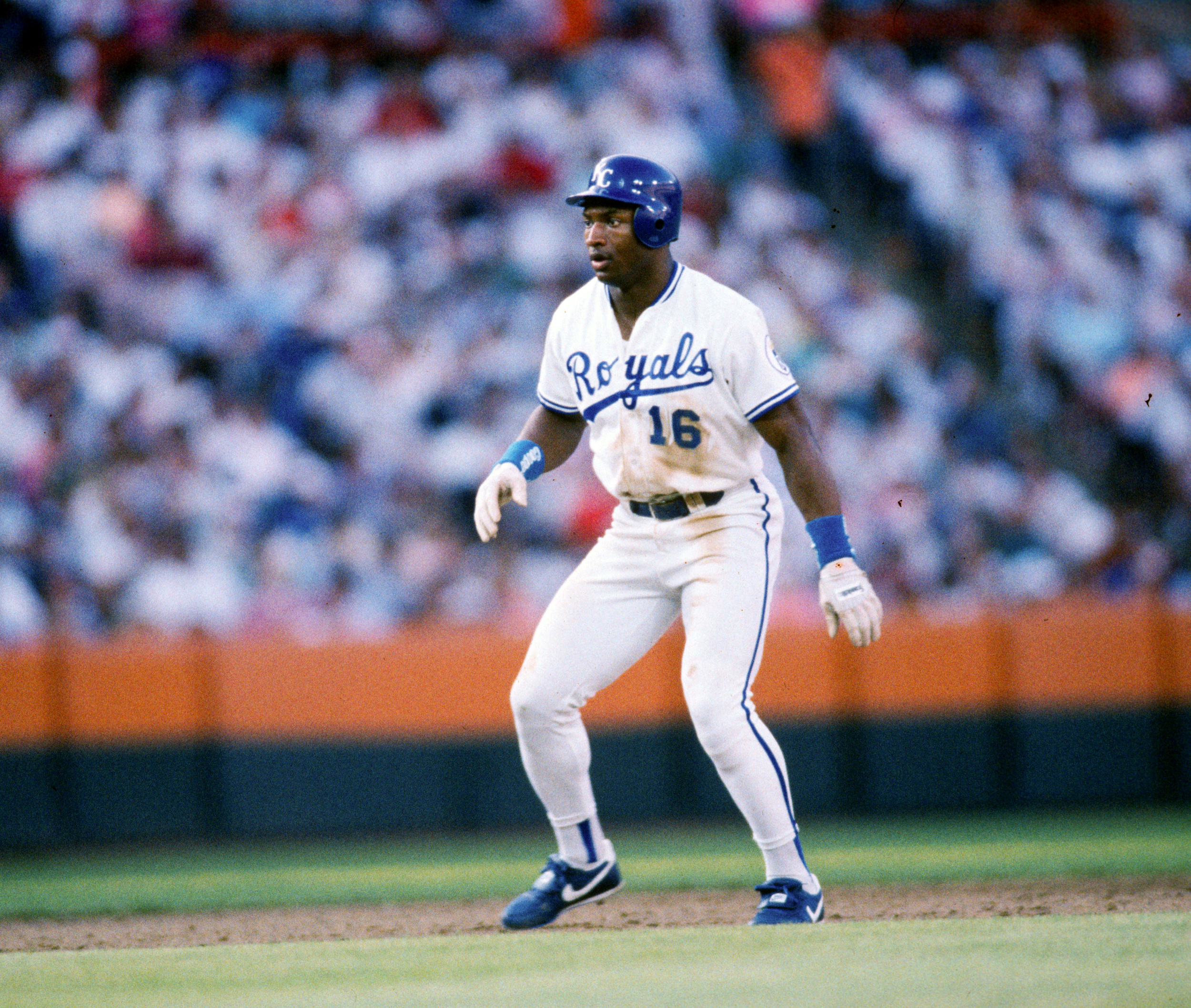 7/21 SLIDES © Collegiate Images, LLC/WireImage
Bo refuses to join the Buccaneers
Why did Jackson end up being ruled ineligible? Blame the Buccaneers. Bo paid a visit to Tampa's team facilities that he was told was approved by the NCAA. However, the Bucs had not gotten approval and thus was ruled ineligible. Bo believed that the Buccaneers had done that on purpose to keep him from playing baseball and possibly getting injured. Jackson told Tampa not to draft him, because he wouldn't play for the Bucs. Tampa Bay still made his the first-overall pick in the 1986 NFL Draft, but Jackson stood true to his word.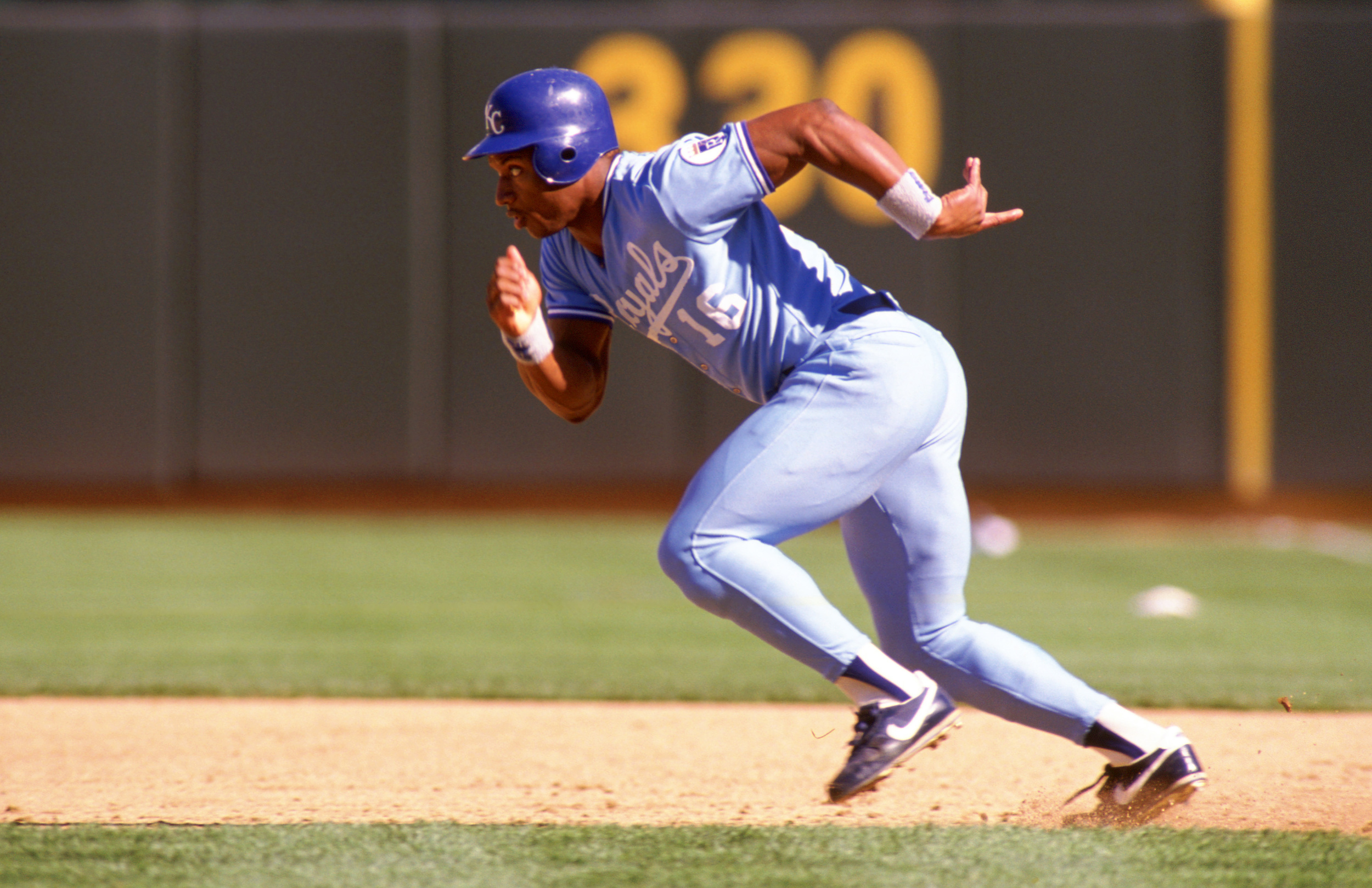 8/21 SLIDES © MLB via Getty Images
Jackson is drafted by the Royals and signs
The same year the Buccaneers took Jackson, the Kansas City Royals also selected him with a fourth-round pick in the MLB Draft. This time, he did sign, getting a three-year deal worth just over $1 million.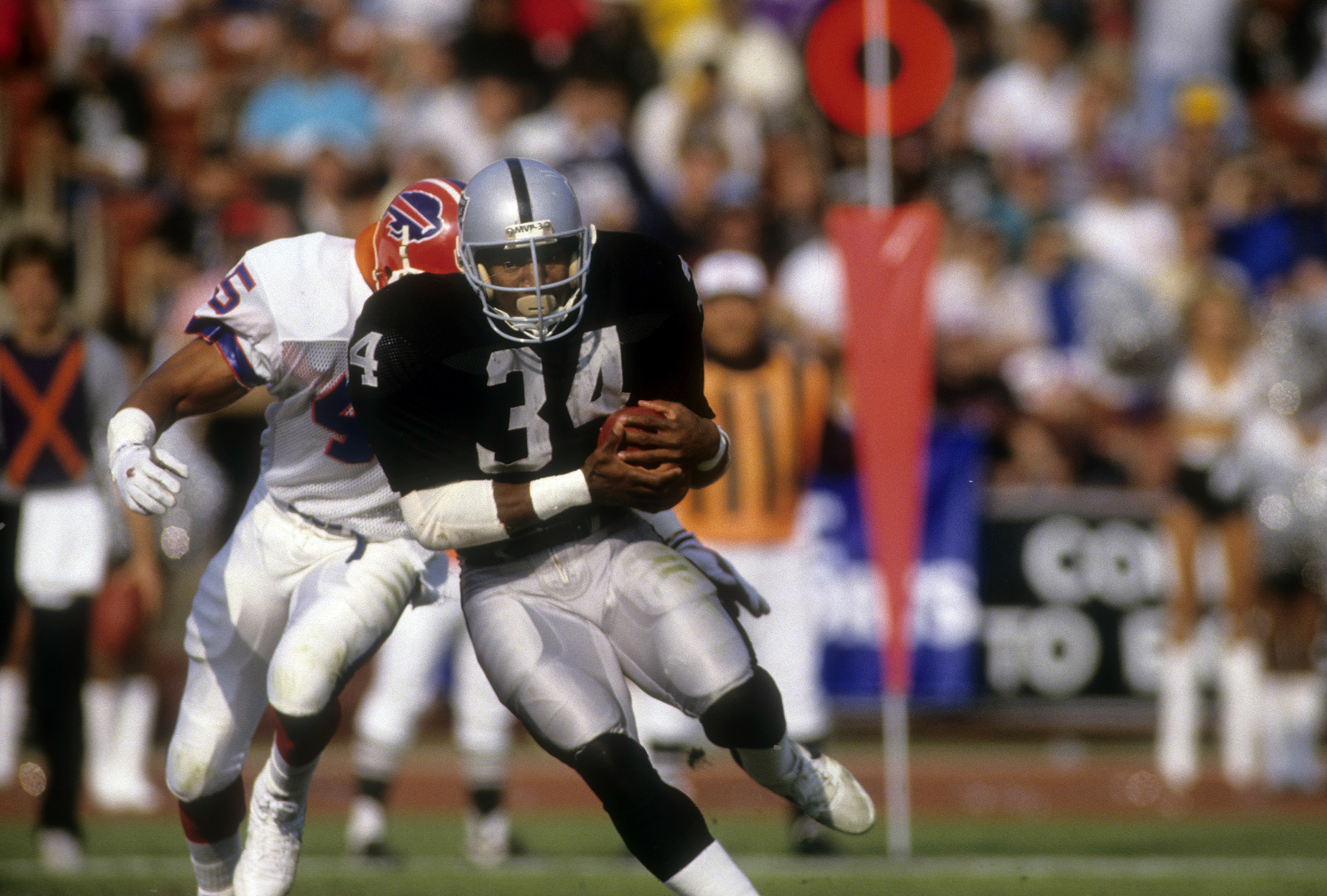 9/21 SLIDES © Ron Vesely/MLB Photos via Getty Images
Bo quickly makes it to the majors
Usually, baseball draft picks spend at least a couple seasons in the minors. Bo, on the other hand, was fast tracked. After 53 games of Double-A ball, Jackson was called up by the Royals in September of 1986, the same year he was drafted.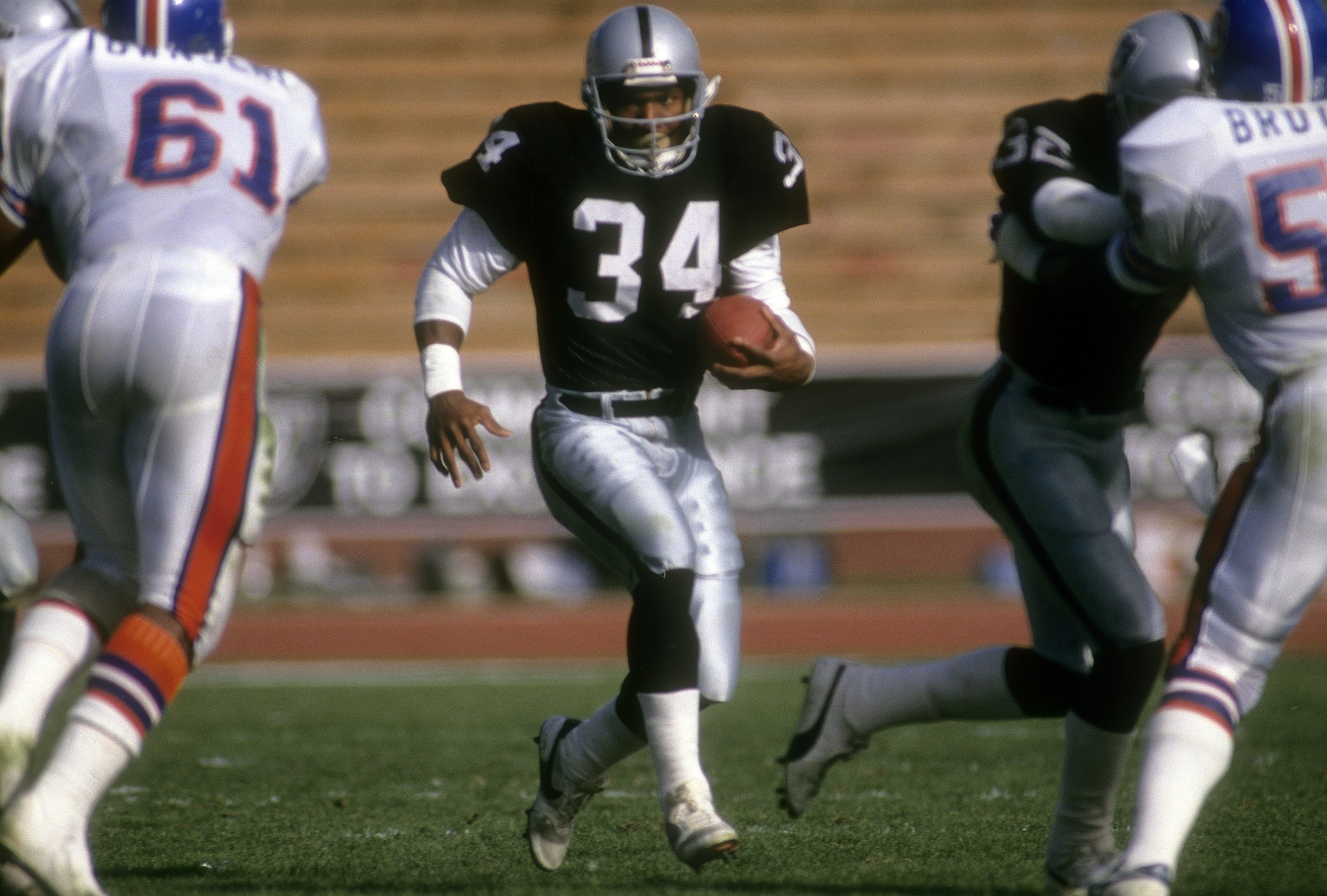 Slideshow continues on the next slide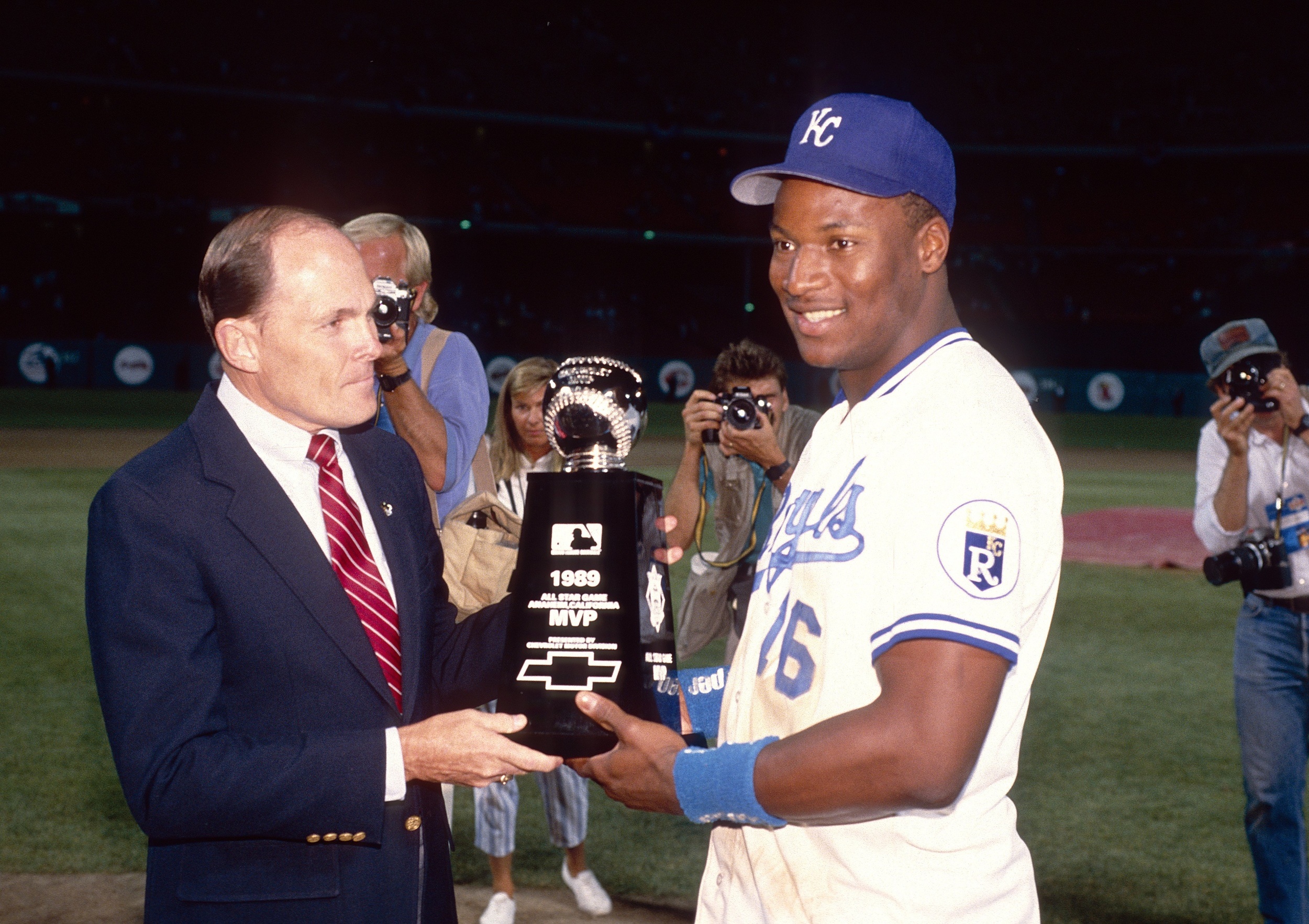 10/21 SLIDES © Focus on Sport/Getty Images
Al Davis and the Raiders take a shot on Jackson
Leave it to the Los Angeles Raiders under Al Davis to try something bold. In the seventh round of the 1987 NFL Draft, the Raiders took a shot on Jackson. Most teams didn't want to bother, given that Bo was already playing pro baseball. Indeed, Jackson originally said that he wouldn't sign with the Raiders, but Davis proved persuasive. He told Bo that he could keep playing baseball, and that he would join the Raiders whenever the MLB season ended. Davis was even fine with Jackson missing football games. This got Bo to sign with the Raiders.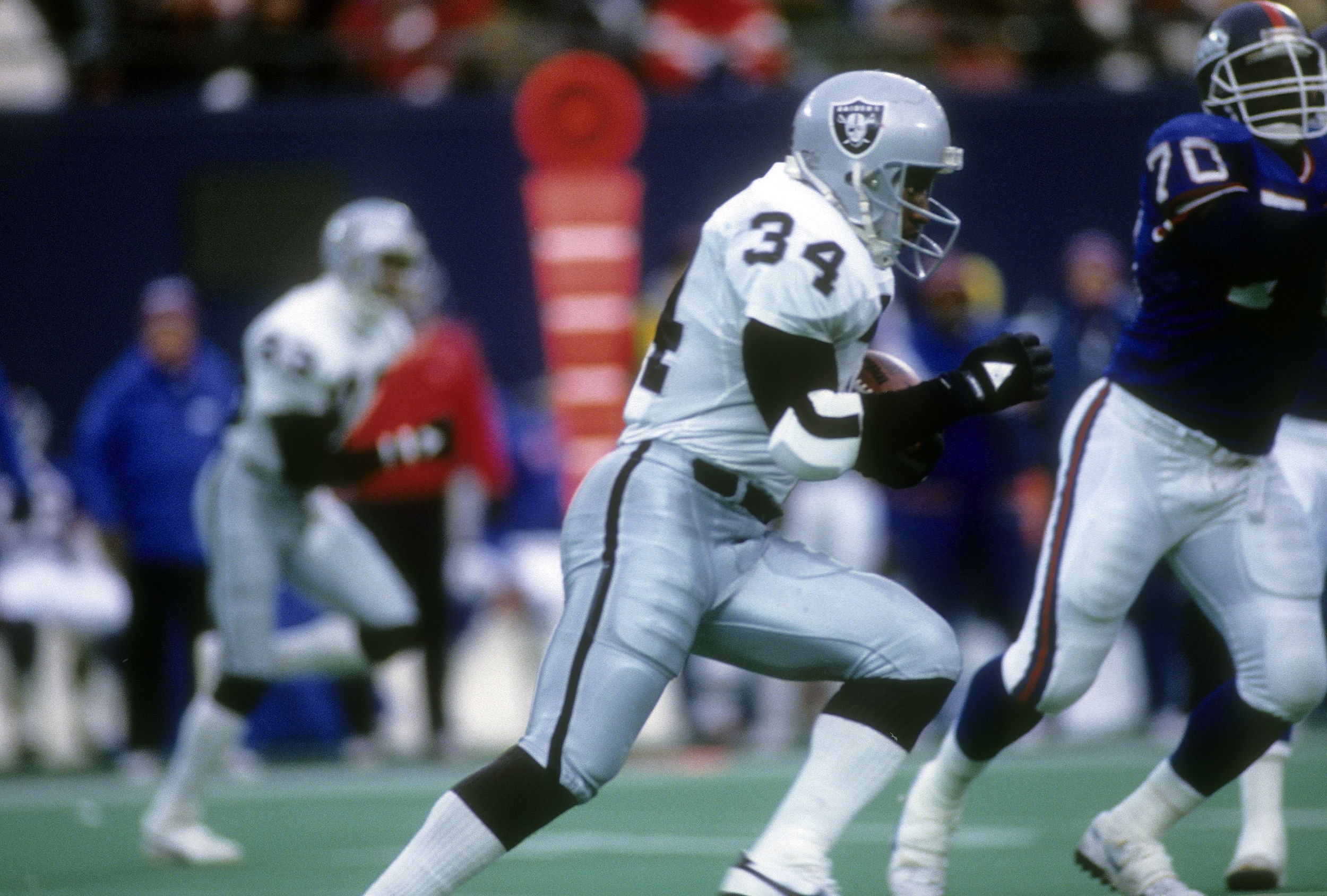 11/21 SLIDES © Focus on Sport/Getty Images
Bo runs over the Boz
In his first NFL season, Jackson joined the Raiders before their Week 8 game against the Patriots. He only had eight carries, but it wouldn't take long for Jackson to make an impact. The next week on Monday Night Football the Raiders were facing the Seahawks, featuring the brash Brian Bosworth on defense. Jackson famously trucked Bosworth en route to the end zone and finished the game with 221 rushing yards and three total touchdowns. That yardage total was a Raiders record at the time.
12/21 SLIDES © Focus on Sport/Getty Images
Jackson make the MLB All-Star Game, wins MVP
In 1989, Jackson had his best season in the majors. During the regular season, he notched 32 homers and 105 RBI, and he also was voted to start in the All-Star Game. Bo hit a homer and stole a base, and in the end was named MVP of the game.
13/21 SLIDES © Focus on Sport/Getty Images
Bo has his best NFL season
1989 proved to also be Jackson's best season in the NFL. Though he only played 11 games, Bo rushed for 950 yards, the closest he ever got to crossing the 1,000-yard mark. If you add in his receiving yards, he did finish with over 1,000 total yards.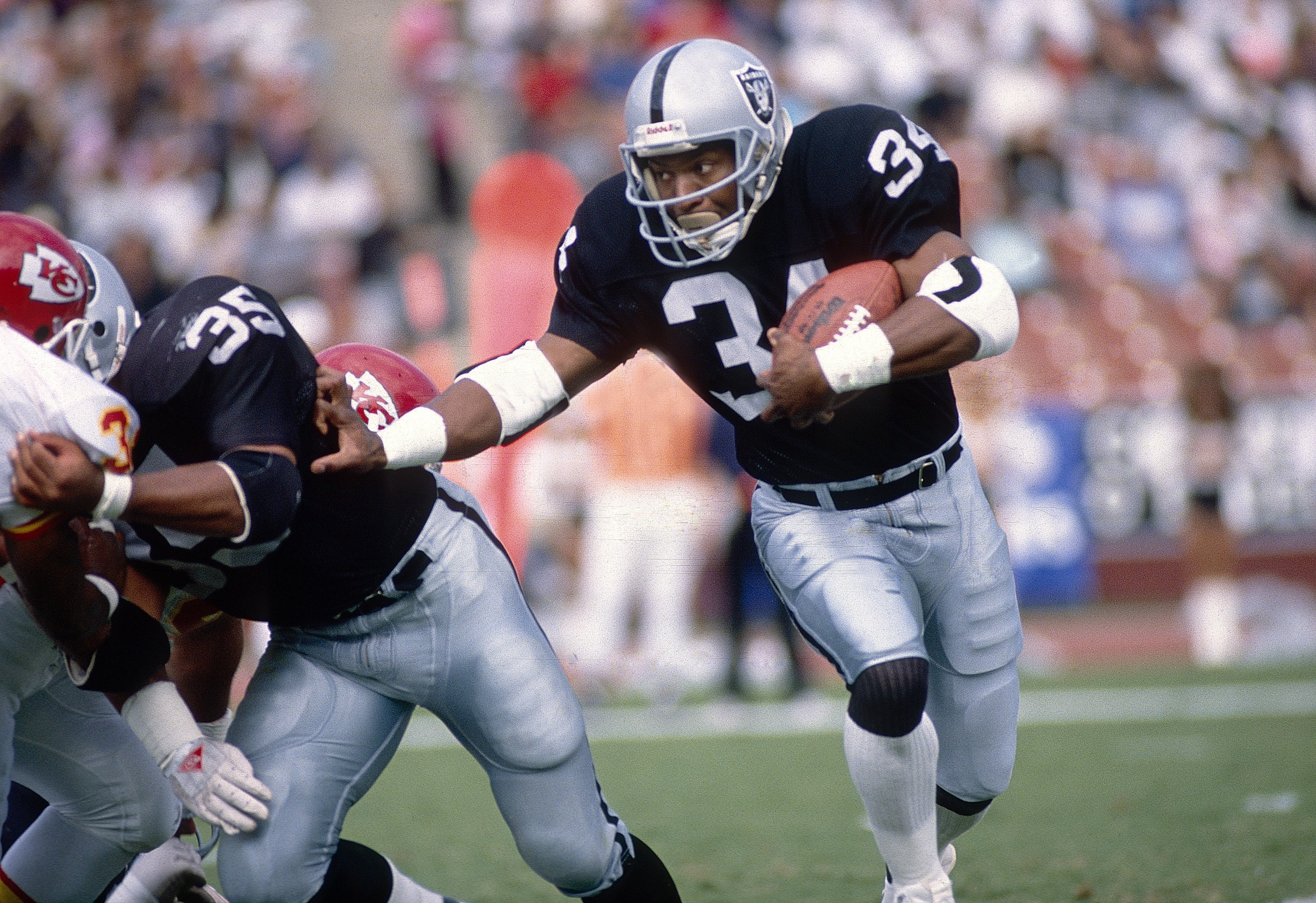 14/21 SLIDES © Focus on Sport/Getty Images
Jackson makes the Pro Bowl
The next season, Jackson played in 10 games, rushing for 698 yards and five touchdowns. This was enough to get Jackson into the Pro Bowl, though that probably had something to do with his fame and popularity. Hey, the Pro Bowl doesn't really count.
Slideshow continues on the next slide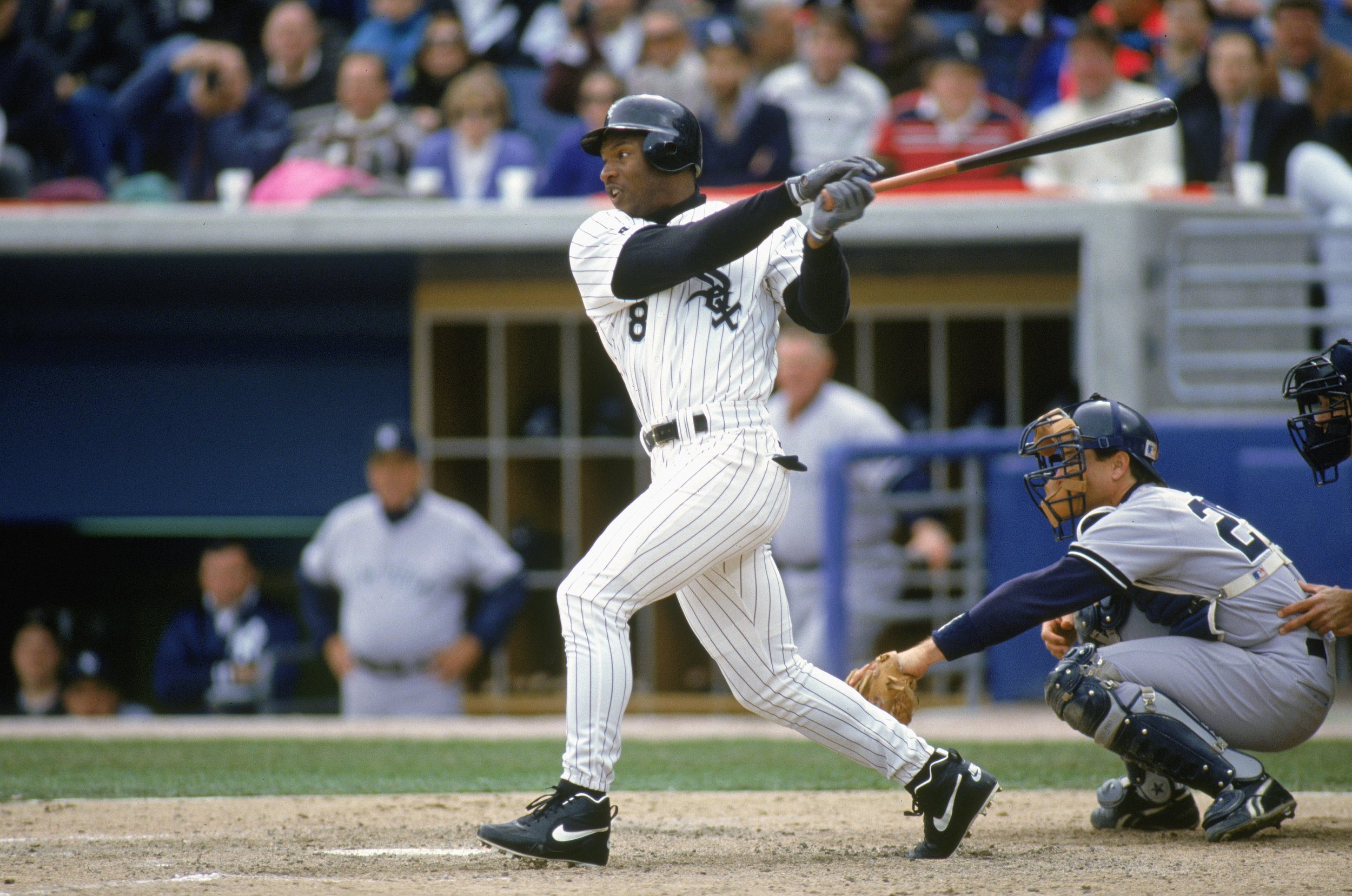 15/21 SLIDES © Stephen Dunn/Getty Images
Bo suffers a serious hip injury
In the playoffs of the 1990 season, Jackson and the Raiders were facing the Cincinnati Bengals. Bo was tackled after a 34-yard run, and it didn't seem that remarkable. It would be the tackle that ended Bo's career. When he was tackled, Jackson dislocated his hip, and a month later doctors found that he had avascular necrosis in his hip and had no cartilage left supporting it.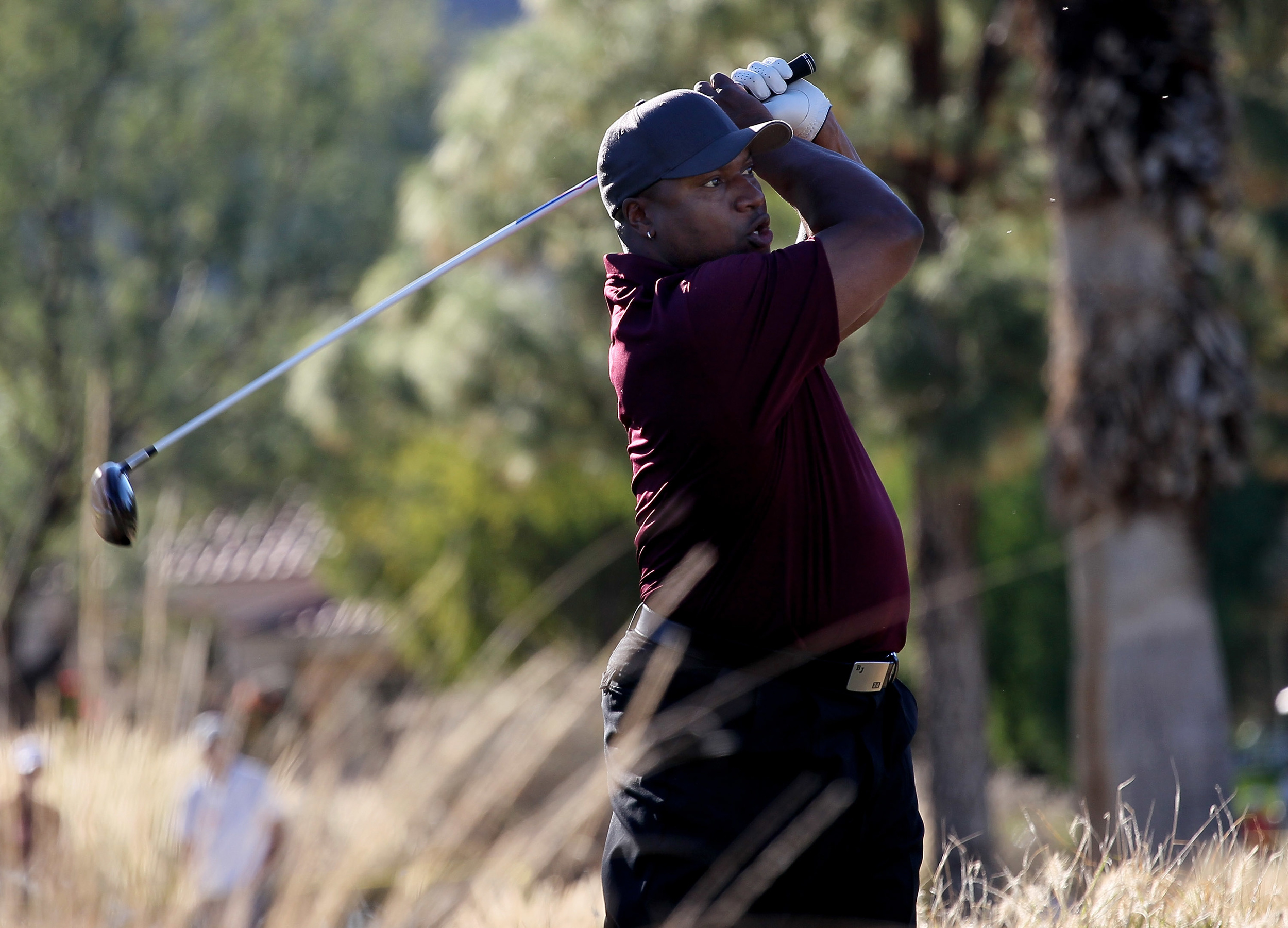 16/21 SLIDES © Focus on Sport/Getty Images
Jackson retires from football
That injury was severe enough that Jackson could no longer play football. He retired after the 1990 season, only four years into his NFL career. Soon thereafter, Bo was also cut by the Royals in spring training.
17/21 SLIDES © Ronald C. Modra/Getty Images
Bo returns to his baseball career
While the hip problems kept Jackson from playing football, he was able to return to baseball. Bo signed with the Chicago White Sox and was able to return to action late in the 1991 season. However, he then missed the entire 1992 season due to a hip replacement.
18/21 SLIDES © Ron Vesely/Getty Images
Jackson retires from baseball as well
Bo returned once again after that hip replacement. In 1993, Jackson returned to play 85 games for the White Sox, hitting 16 homers. Bo was named the Comeback Player of the Year for his efforts. Jackson then signed with the Angels for the 1994 season, but after the strike started, Jackson decided to retire from baseball as well. He was only 32.
News Related
OTHER NEWS