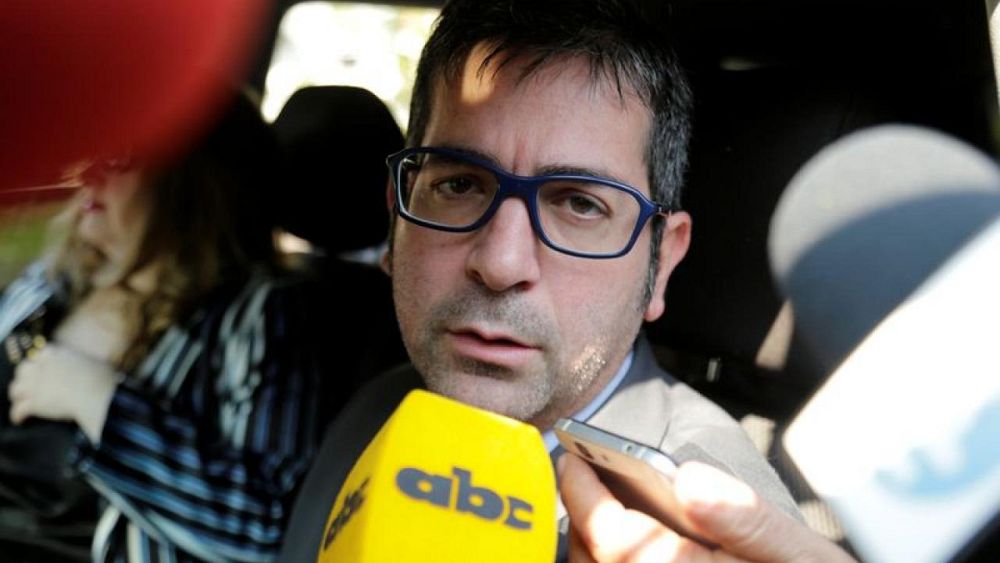 BOGOTÁ – El fiscal paraguayo Marcelo Pecci, conocido por su labor en la lucha contra el crimen organizado y el narcotráfico, fue asesinado el martes en una playa de una isla frente a la ciudad colombiana de Cartagena, informaron las autoridades de ambos países.
the latest tech news, global tech news daily, tech news today, startups, usa tech, asia tech, china tech, eu tech, global tech, in-depth electronics reviews, 24h tech news, 24h tech news, top mobile apps, tech news daily, gaming hardware, big tech news, useful technology tips, expert interviews, reporting on the business of technology, venture capital funding, programing language
Pecci, de 45 años, trabajó en casos de alto perfil contra el lavado de dinero y el narcotráfico, en la investigación del asesinato de la hija de un gobernador regional el año pasado y en el caso contra el exfutbolista brasileño Ronaldinho, quien fue detenido tratando de entrar a Paraguay con un pasaporte adulterado en 2020.
"Ya tenemos informaciones que están siendo recolectadas en los actos urgentes y que son de carácter reservado que nos ayudarán a identificar a los responsables de ese lamentable hecho", afirmó el general Jorge Luis Vargas, director de la Policía Nacional.
Global Tech News Daily
Una delegación de la policía paraguaya llegará a Colombia para sumarse a la investigación, anunció Vargas, agregando que funcionarios de Estados Unidos también ayudarán en la investigación.
La esposa de Pecci, la periodista paraguaya Claudia Aguilera, dijo a medios de su país que fueron abordados por dos hombres que llegaron en una lancha hasta una playa privada de un hotel de isla Barú, en donde se hospedaban, y que dispararon contra el fiscal.
Global Tech News Daily
Aguilera aseguró que su esposo no había recibido amenazas de muerte.
La pareja, que estaba de luna de miel en el principal balneario turístico de Colombia en el Mar Caribe, había anunciado el embarazo de Aguilera en Instagram a primera hora del martes.
"El cobarde asesinato del fiscal Marcelo Pecci en Colombia enluta a toda la Nación paraguaya", dijo el presidente de Paraguay, Mario Abdo, en su cuenta de Twitter.
"Condenamos en los términos más enérgicos este trágico hecho y redoblamos nuestro compromiso de lucha contra el crimen organizado. Nuestras sinceras condolencias a sus familiares", agregó.
News Related
OTHER NEWS