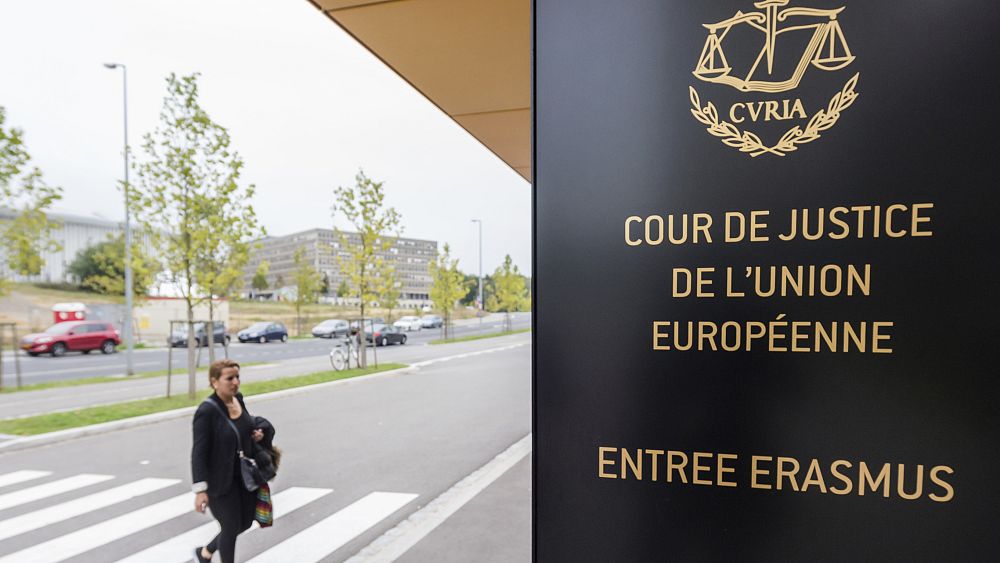 Avrupa Adalet Divanı Başsavcısı Juliane Kokott, Avrupa Birliği (AB) vatandaşlarının hava kirliliği seviyesinin yarattığı zararlardan dolayı hükümetlerinden tazminat talep edebileceği tavsiyesinde bulundu.
the latest tech news, global tech news daily, tech news today, startups, usa tech, asia tech, china tech, eu tech, global tech, in-depth electronics reviews, 24h tech news, 24h tech news, top mobile apps, tech news daily, gaming hardware, big tech news, useful technology tips, expert interviews, reporting on the business of technology, venture capital funding, programing language
Juliane Kokott, AB hükümetlerinin hava kalitesiyle ilgili vaatlerini yerine getirmemeleri halinde Avrupa Adalet Divanı tarafından sorumlu tutulabilecekleri uyarısında bulundu.
Bu açıklama Fransa'nın başkenti Paris'te yaşayan bir vatandaşın yoğun hava kirliliği yüzünden sağlığının bozulduğu gerekçesiyle hükümetten 21 milyon euro tazminat talep etmesinin ardından geldi.
Global Tech News Daily
Fransa'da açılan davada, "devletin AB kriterlerini yerine getirmediği" şikayetinde bulunulmuştu.
Fransa'daki davayla ilgili görüşlerini açıklayan Kokott, hava kalitesine ilişkin kuralların ciddi şekilde ihlali ile sağlığa verilen belirli zararlar arasında "doğrudan bir nedensel bağlantı" olduğunu kanıtlamak zor olsa da Fransa aleyhine bir vatandaş tarafından dava açılabileceğini teyit etti.
Global Tech News Daily
Başsavcı, özellikle hava kirliliğinin yoğun olduğu fakir topluluklarda yaşayan ve çalışanları yargının daha iyi koruması gerektiğini savundu.
Kokott, bununla birlikte üye devletlerin, zamanında yeterli hava kalitesi planlarını kabul etseler bile, hava kirliliğinin yine de meydana geleceğini kanıtlayarak kendilerine yönelik suçlamalardan kurtulabileceklerini de sözlerine ekledi.
Avrupa Adalet Divanı Başsavcısı'nın görüşleri bağlayıcı olmamakla birlikte, merkezi Lüksemburg'da bulunan mahkeme, genelde bu görüşleri büyük ölçüde dikkati alıyor.
Avrupa Adalet Divanı, 2019 yılında aldığı kararda, "Fransa'nın 2010 yılından bu yana sistemli ve ısrarlı bir şekilde havada olması gereken nitrojen dioksit için belirlenen yıllık limiti aştığı" hükmüne varmıştı.
Buna ilave olarak Fransa'da İdari Mahkeme, geçen yıl hava kirliliğini makul bir seviyeye düşürme konusunda başarısız olduğu gerekçesiyle Cumhurbaşkanı Emmanuel Macron hükümetini 10 milyon euro gibi rekor miktarda tazminat ödemeye mahkum etmişti.
News Related
OTHER NEWS