© jetcityimage/istockphoto
Costco
If it's time to stock up on household essentials, heading to Costco is almost always a smart move thanks to the power of buying in bulk. But that's particularly true right now: The warehouse club's annual Procter & Gamble promotion is on now, and it's only good for a few more days. 
Related: I Joined Costco. Here's What I Wasn't Expecting
The details: Buy $100 worth of Procter & Gamble products either in store or at Costco.com through Sept. 26, submit the receipt(s) online through Oct. 30, and you'll get a $25 Costco Shop Card for your next trip. Better yet, you can double up, buying $200 worth of products to earn two $25 cards. (The offer is capped at two cards per Costco membership.)
Not already a Costco member? You can apply here.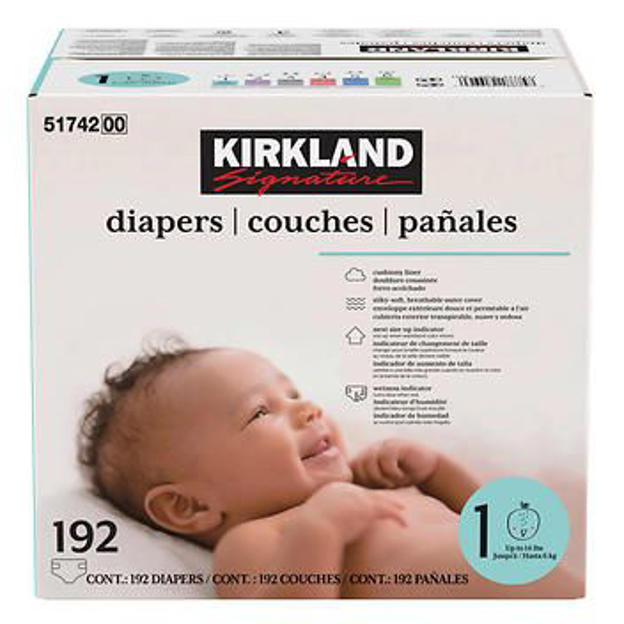 Best Finds at Costco
Shopping at Costco isn't a seasonal affair or a sale-based excursion: It's a regular search for low-priced, high-quality staples. And while there's no doubt buying groceries in bulk can mean major savings, there's more to the warehouse than giant jars of pickles and mayonnaise. We poked around Costco's website to find some of the chain's most popular, highest-rated products in categories other than food. Here are 30 that caught our eye.  (Not already a Costco member? You can apply here.)
Prices and availability are subject to change. Some prices may be lower in store.
Jason Notte contributed to this report.
Related:The Top Deals at Costco Right Now
Circulon Premier Professional 13-Piece Cookware Set
Price: $200
Stock your kitchen in one go with this hard-anodized nonstick set, a Costco favorite. It includes three straining saucepans with lids, a stock pot with a lid, a saute pan with a lid, and three skillets. All pieces are induction-friendly, dishwasher-safe and oven-safe to 400 degrees.
Related:Surprisingly Expensive Products From Costco
Bio Bidet Elite3 Non-Electric Bidet Attachment
Price: $40
Recent toilet paper shortages make the practicality of a bidet more apparent than ever, and buyers say this inexpensive, easy-to-install dual-nozzle attachment leaves them feeling cleaner than ever.
Related:Costco Mistakes That Could Cost You
Egyptian Magic Natural All-Purpose Skin Cream
Price: $33
Don't overlook Costco's surprisingly well-stocked online selection of skin-care products. Devotees love this all-natural, multi-purpose moisturizer that can also be used as a hand cream, eye cream, and even a lip balm.
Related:Things Not to Buy at Costco, Sam's, or BJ's
Serenity by Tempur-Pedic Memory Foam Mattress Topper
Price: Starting at $130
Want the cool comfort of a foam mattress, but don't want to ditch your current mattress quite yet? With even a queen topper going for $180, this is a cheap way to crank up the comfort without depleting your wallet.
For more great shopping guides,please sign up for our free newsletters.
Kirkland Signature Diapers
Price: Starting at $33
Loyal buyers say Huggies and Pampers have nothing on Costco's store-brand diapers, especially given the price difference. They're hypoallergenic and have convenient wetness and size-up indicators.
Related:20 Store-Brand Products with Cult Followings
Thomasville Luxury Shag Rug
Price: Starting at $150
Costco has surprisingly decent deals on floor coverings, and this is one of the best-reviewed options. Owners call it soft, luxurious, and shed-proof. Families with kids or pets will be happy to know that it's stain-resistant.
Puma Ladies' No-Show Socks
Price: $12 for 8 pairs
These breathable, moisture-wicking socks are beloved by hundreds of reviewers who have bought them for years and say they won't choose anything else. Don't worry, men: There's an equally loved version for you, too.
Keurig K-Supreme Plus C Single-Serve Coffee Maker
Price: $135
(members only)
Need a more convenient way to get your caffeine fix? This Costco-exclusive Keurig is among the best deals out there, according to thousands of satisfied buyers. It has strong brew and iced settings, makes five cup sizes, and includes a reusable filter and 15 K-cups.
Urban Star Men's Relaxed Fit Jeans
Price: $16
More than 12,000 reviewers give these jeans a vote of confidence, saying they're a great buy for the money. Made with a touch of stretch, they're also forgiving and comfortable, owners say.
Sonos One SL Wireless Speakers, Shadow Edition
Price: $330 for a pack of 2
(members only)
One of Costco's most popular electronics buys, these Sonos speakers with built-in Apple AirPlay 2 earn raves for making it easy to stream music in any room of the home.
Charisma Microfiber Sheet Set
Price: Starting at $18
Reviewers say these microfiber sheets are a great pick for buyers who prize durability and softness, but don't want to spend a ton. They're wrinkle-resistant and come in seven colors.
Home and Body Italian Hand Soap
Price: $29 for an 8 pack
Buyers love these hand soaps for adding a special touch to powder rooms and kitchen sinks. They say the scents are refreshing, and the 22-ounce bottles are beautiful and long-lasting.
Nintendo eShop $50 Digital Gift Card
Price: $45
Costco has always been a reliable source of gift cards and codes at a discount. Reviewers love getting a price break on Nintendo games, and there are also discounts to be had for Xbox players and Roblox devotees. 
Trinity Expandable Closet Organizer
Price: $150
Custom closets are expensive, and owners say this organizer saved them thousands by providing versatile storage at a bargain price. It expands from 56 to 78 inches, and comes with eight adjustable bamboo shelves.  
Related:Costco Products That Can Help Organize Your Life
Industrial Pulley Floor Lamp
Price: $70
This unique floor lamp has quickly become a favorite of Costco's often-overlooked home decor section. Buyers love the striking look and functional pulley, which makes it easy to pull the lamp closer for reading.
Suncast Modern Shed
Price: $800
Outdoor storage never looked so sleek, say happy buyers of this durable resin shed. It has 200 cubic feet of space for tools, toys, lawn equipment, or whatever else you need room for, and the structure is reinforced with steel beams to stand up to heavy snow or anything else Mother Nature can serve up. 
WeatherTech 4-Piece Trim-to-Fit Car Mats
Price: $30
Muddy weather can do a number on car interiors if you're not prepared. These trim-to-fit mats are a fraction of the price of custom-made, and buyers say they're durable and easy to clean.
Related:Ways Costco Can Save You Money on Your Car
Duralex Picardie 12-Piece Glass Set
Price: $30
Clumsy? These tumblers may be your new favorite glasses. Made from strong tempered glass, they can withstand sudden temperature swings from very hot or cold drinks, plus they're safe to put in the freezer, microwave, and dishwasher.
Messina Galvanized Steel Roof Sun Shelter
Price: $2,800
Those gazebos you see at Costco every spring and summer? Yes, people really buy them — and they love them. This sturdy gazebo is made from rustproof aluminum and galvanized steel, and it's big enough to shelter your favorite patio furniture.
Related:If You Have a Backyard, You're Going to Want One of These Pergola Kits
ShedRain Arc Golf Umbrellas
Price: $36 for a pack of 2
These 62-inch umbrellas have a coating for sun protection and a vented canopy to fight off the wind. Reviewers wish they came in more colors, but love that they cover two people easily.
EasyOn 5″ Gutterguard
Price: $200
You get 100 feet of this 5-inch-wide micromesh gutter guard for your money, which comes in handy if you're regularly mucking leaves and needles out of gutters. Thousands of buyers say they're easy to install and function as promised.
Type S Lithium Jump Starter and Portable Power Bank
Price: $70
In this smartphone-dependent age, most of us have an external battery lying around, but can yours jump-start a car? Buyers love this high-capacity battery, which comes with jumper cables, a built-in flashlight and two USB ports for charging laptops, tablets, phones, and other devices. It can also charge phones wirelessly.
Bissell CrossWave Premier Multi-Surface Wet Dry Vacuum
Price: $240
(members only)
Owners of this Bissell say the only thing more satisfying than their newly sparkling floors is seeing the dirty water collect in the tank. A tangle-free brush roll and a pet-hair strainer make it ideal for households with furry friends, too. 
Philips Sonicare Protective ExpertResults 7000 Rechargeable Toothbrush
Price: $100 for a pack of 2
(members only)
Take oral hygiene high-tech with this electric toothbrush, one of Costco's highest-rated options. It has a pressure sensor that tells you if you're brushing too hard and special whitening and gum-care modes. Indicators tell you when it's time for a charge or a new brush head.
Related:Costco Products You Can't Return
Cangshan S1 Series 12-Piece Knife Set
Price: $140
Are these forged German steel beauties worth the price tag? Don't take our word for it: Reviewers like their heft, their straight edge, their ability to cut through slabs of meat without much effort, and the fact that this price is still far less than at other retailers.
Kirkland Signature Deluxe Oversize Mesh Shopper Tote
Price: $20 for a pack of 3
Move over, Ikea Frakta: There's a new signature tote in town. Costco enthusiasts love this generously sized, machine-washable zippered tote. A gusseted bottom helps it better handle heavy loads, and a foam-padded handle is gentle on hands and shoulders.
Related:Surprisingly Good Walmart, Target, and Costco Products
LG Mega Capacity TurboWash Steam Washer and Electric Dryer
Price: $3,100
(members only)
Sure, there are cheaper washer and dryer pairs, but owners say you won't regret the splurge on these LGs. You can even add on a clever pedestal washer that can clean small loads at the same time that you're tackling a bigger one in the main unit.
HoMedics Ellia Gather Ultrasonic Diffuser
Price: $70
This highly rated ceramic and wood diffuser delivers more than just a sweet-smelling mist of your favorite essential oil. It also has seven color-changing lights and six relaxing sounds. A remote and three oils are included.
Snapware Pyrex 18-Piece Glass Food Storage Set
Price: $30
Give all those tired, smelly food containers a break and switch to this highly rated oven- and microwave-safe Pyrex glass storage. Airtight seals keep meals fresh.
Pura D'Or Anti-Hair-Thinning Shampoo and Conditioner
Price: $40
Hundreds of buyers vouch for the effectiveness of this shampoo and conditioner, which they say does its job and smells wonderful to boot. The proprietary formula includes apple extract, argan oil, pumpkin seed oil, nettle, and black cumin seed oil.
More than two dozen P&G brands are eligible, including Bounty, Charmin, Crest, Dawn, Head & Shoulders, Mr. Clean, Olay, Pantene, Swiffer, and Tide. There are a few exceptions: Braun, Pampers, SK-II, select Oral-B rechargeable toothbrushes, and all P&G items over $75.
Select Procter & Gamble products will be on sale during the promotion, making the deal that much sweeter. Here are a few of the highlights: 
$5 off Cascade Platinum ActionPacs 
$10 off Olay Total Effects 7-in-1 Moisturizer With Sunscreen
$3.50 off Head & Shoulders 2-in-1 Complete Scalp Care
Costco's regular slate of monthly members-only savings, including non-P&G products, also runs through Sept. 26. Whenever you shop, remember that items are often marked up on Costco.com, so for the best deal, be sure to head to the store in person.
Related: Why Shoppers Are Addicted to Costco
What Not to Buy
Sam's Club, Costco, and BJ's Wholesale Club make items a bargain by selling them in bulk, but the savings don't always add up. Sometimes, shoppers are actually better off buying the small size. The following items are just a few of the warehouse-club wares worth avoiding.
Apply now for a Costco, Sam's Club, or BJ's membership.
Related:Sam's Club or Costco: Which Has Better Prices?
Condiment Packs
Costco sells Heinz ketchup packs of three 44-ounce squeeze bottles. Condiments have a long fridge life, but it isn't indefinite: Relish lasts nine months, ketchup lasts six, and mayo lasts just two, according to the Department of Agriculture. Unless you're hosting a big event and will use all of this, stick to the supermarket.
Related:Here's How Long 35 Leftovers Will Last in the Fridge
Diapers
Parents know that Amazon, Target, Walmart, and outlets already have cheap diapers. Warehouse club diapers are inexpensive, but the smallest quantity available at Costco in size 1 (from newborns up to 14 pounds) is 192 diapers. A child might outgrow the size before the package runs out. Smaller quantities are available at Target and Amazon — which have subscription services with delivery and discounted prices.
Related:20 Items You Should Avoid Buying in Bulk
Stylish Clothes and Shoes
Costco and Sam's Club will occasionally offer club-only deals on Levi's jeans, Adidas sneakers, and Michael Kors handbags. But Costco admits it isn't a "fashion retailer," which means designer labels that turn up under its roof aren't there to set trends. It might just be an unpopular style that a designer label is trying to unload quickly. Let taste be your guide.
Related:Stores With Comfortable Clothes You Can Wear for Years
Luggage
With department and discount stores so willing to offer coupons and discounts for luggage sets, warehouse stores such as Sam's Club seldom have the overall best deals on luggage. It pays to shop around before packing up.
Related:The Best Cheap Luggage
Cereal
Unless you like one particular cereal and can stomach 40 to 70 ounces of it over several weeks, you're better off hitting supermarket sales and getting more variety. Sale prices often dip below even the best bulk prices if you can keep track of your ounce counts.
Related:30 Things You Didn't Know About Your Favorite Childhood Cereals
Cooking Oil
Vegetable, corn, sunflower, canola, and olive oil are good for only three to five months after opening, according to the USDA. Those sold at the warehouse stores are great for restaurants — you can buy 6 quarts at a time at Costco — but they're going to be tough to use at their freshest by a small family.
Eggs
Costco has been known to sell extra-large eggs in packs of two dozen for close to $5. Safeway's extra-large eggs are roughly the same price for the same amount. Meanwhile, eggs at a supermarket can typically cost up to 50 cents less per dozen at a supermarket than at a warehouse store.
Related:13 Simple Ways to Cook Eggs
Processed Snacks
Trust a writer who's made many a regrettable trip through the candy, chocolate, and cookie aisle: If you bring it home, you're going to eat it. You're also going to see it as an infinite supply and not take stock of how much you're snacking. Consider the higher price of smaller packaging a tax on your vices.
Related:Twinkies, Moon Pies, and Other Guilty Pleasures You Can Make at Home
Liquid Bleach
While Clorox puts the shelf life of liquid bleach at one year, some consumers say it starts to break down well before that time. If you're a janitor, maybe a three-count box of 12-ounce bleach bottles will come in handy. If not, turn to small bottles of generic to save money.
Books and Blu-Ray Discs
You can get deals on books and Blu-ray discs just about anywhere online. Without a back catalog to choose from and stocking only premium items such as new-release hardcovers, new Blu-ray/DVD/Digital combo packs, or Disney items, books and Blu-ray discs are warehouses' impulse buys, which is why Costco puts them so close to the end of its loop, just before the snacks.
Related:Clever and Creative Gifts for Book Lovers
Liquid and Cream Eye Makeup
According to Good Housekeeping, those multipacks of mascara and liquid eyeliners go bad in just three months. Cream eyeshadows have only six months, which might also make them bad warehouse club purchases, but powder eye shadows and pencil liners are good for up to two years.
Skincare Products
There are some really gross reasons not to buy in bulk. Ointments and creams break down after three to 11 months; and stuff that comes into contact with the hands have short shelf lives and can cause bacterial infections.
Baking Powder and Dry Yeast
Anyone who's ended up with flat bread, cookies, or pastry by accident knows the shelf life of baking ingredients is finite. The USDA gives baking powder and dry yeast six months at best after it's open, which doesn't make for great bulk purchases unless making giant batches at a time.
Related:Expert Tips for Making Doughnuts at Home
Flour
Like other baking items, whole grain or whole wheat flour is good for only up to six months after opening, while processed white flour gets eight months in the pantry or a year in the fridge. Even occasional bakers should resist the 25-pound bag.
Probiotics
You can raid the bulk vitamin section for most items, but not probiotics. Those expire after roughly a year, with some requiring refrigeration to get there.
Related:I Started Taking a Daily Probiotic and Here's What Happened
Laundry Detergent
Liquid laundry detergent starts to degrade within six months of being opened. The container sizes sold at warehouse stores can last multiple years, but will not be nearly as potent by the end of the bottle.
Related:How to Go as Long as Possible Before Doing Laundry
Dishwasher Detergent
Dishwasher detergent fares even worse than laundry detergent. According to Good Housekeeping, dishwasher detergent retains peak effectiveness for only three months. You're better off hand washing in dish soap, which lasts 18 months.
Related:Do Diluted Detergents, Soaps, and Shampoos Still Work?
Nuts and Seeds
You'll get two to nine months out of a jar of nuts after you open it, but it'll smell and taste odd almost immediately afterward. They contain a lot of natural fats, which tend to go rancid after a while. Freezing helps, but buying in smaller amounts from supermarket bulk aisles or on sale is smart.
Related: 50 Ways to Save Money Shopping in Bulk
Bread
Your grandparents kept bread in the freezer and you could too … but why? Bread gets marked down at supermarkets and bakeries based on freshness and isn't all that costly to begin with. Unless you crave more-expensive seeded and multigrain breads or feel the need to hoard loaves, just pick it up as needed and scrounge the supermarket bakery section.
Related: 50 Beloved Hometown Bakeries Across America
Spices
McCormick, which wants to sell you more spices, says herbs and seasoning blends last one to three years, and whole and ground spices for two to four. But the USDA agrees, and that makes buying spices in bulk a good idea only if you're actually going to use them in that time. Cheap dollar-store spices and loose spices present better, more manageable options.
Related:15 Spices and Spice Blends That Will Make Almost Any Meal Better
Canned Foods
Yes, those big boxes of cans look like a great buy, but canned goods reward the patient shopper. The Canned Food Alliance and its partner supermarkets host Canned Food Month every February and drop prices to just cents per can. Since canned goods have incredibly long shelf lives, we recommend checking out those sales before sprinting to warehouse stores.
Related:30 Cheap and Easy Recipes From Canned Goods
Soda
Supermarkets use cheap soda as a loss leader to bring people into the store and buy more items. It's why soda so frequently appears at the entrance to a store, and it's why it is often cheaper at supermarkets than at warehouse clubs.
Related:17 Fun and Little-Known Facts About Coca-Cola
Whole Grains
Oats, rye, barley, dry beans, and even brown rice have life spans measured in months, or maybe a year if you freeze them, the USDA says. Though white rice can hang out for up to two years in a pantry, forgo the 25-pound bags of everything else and stick to manageable sizes.
Cold and Flu Medication
A bulk pack of Vicks DayQuil/NyQuil Liquicaps at Sam's Club comes out to 17 cents per capsule, while a 24-pack at Walmart tends to work out to around 36 cents per capsule. Though Harvard Health says even expired medications can still be effective, keeping it in bulk almost ensures it will lose some of its potency before it's finished.
Related:14 DIY Cold Remedies From Around the World
Fresh Produce
This depends on the household. At Costco, cucumbers come in packs of three, peppers in packs of six, and cherry tomatoes in 2-pound containers. If you have enough salad nights in a week to knock them out, splurge. If you don't think that six-count bag of avocados will keep long enough to make it worthwhile, pass and pick up a few singles at the supermarket.
Related:Which Fruits and Veggies Go Bad the Quickest and Which Last the Longest?
Sugar
It doesn't spoil, so a 10-pound bag of it can be a great buy. But get three 4-pound bags of store-brand pure cane sugar for just 21 cents more than the 10-pound bag of Domino Pure Cane Sugar at Sam's Club.
Sunscreen and Lotion
Sunscreen and lotion last up to three years under ideal conditions, but exposing it to heat also causes it to lose effectiveness more quickly. Inexpensive as that multipack may be, check the expiration date and be honest about how much you'll actually use in a summer.
Related:Don't Get Burned: 20 Things You Need to Know About Sunscreen
Paper Products
Big packages of paper towels, toilet paper, paper plates, and other paper goods are warehouse staples. But when Sam's Club's 15 rolls of 150-sheet paper towels go up against Walmart's 12 rolls of 120 two-ply sheets, the warehouse's $1.13 a roll isn't all that much better than Walmart's $1.25.
Laptops
Even electronics retailers such as Best Buy are routinely undersold by online shops, and the warehouse stores can't come close to matching the best deals. Though the location of the best laptop deals varies by season, it's almost never at a warehouse store.
Pasta
Spaghetti at Sam's Club is roughly 78 cents a pound for the generic brand. Pretty good, but the Walmart generic sells for 80 cents a pound.
Furniture
Not only are you limited to a warehouse store's meager furniture offerings, but there's no room for haggling and no wiggle room on pricing. An independent furniture store will likely cut a bigger break.
Beer
There are people out there who really love warehouse club beer. Unfortunately, even warehouse club beer starts breaking down after a few months. Those beers can be cheap with a volume discount, but the more there is the less likely they'll be refrigerated — which means they shouldn't be stockpiled. While StillTasty recommends pantry beer up to six months, The Beer Connoisseur is unlikely to buy "if it's older than two months" and wants an IPA no older than three.
Related:Where to Order Beer, Wine, and Liquor Online
Meat
Chicken and ground beef might be competitively priced during supermarket sales, but Costco notoriously sells rotisserie chicken as a loss leader, meats do fine in the freezer, and more exotic meats can also be better deals for club members.
Internet Explorer Channel Network