England's World Cup-winning captain is expected to call time on his international career later this week. Ahead of his retirement, we take a look at the key stats from ODI matches.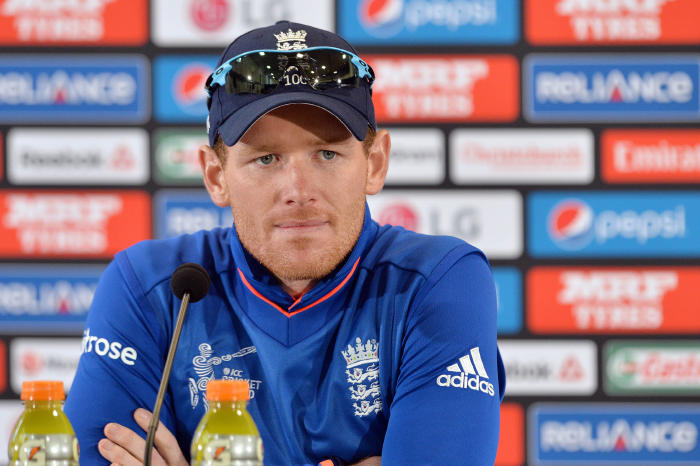 In 2019, the Irishman did something nobody else had been able to achieve – and that's to win the ODI World Cup.
In arguably the greatest final of all-time, England defeated New Zealand in the final at Lord's in the Super Over.
Morgan – the white ball captain – has since guided England to the semi-finals of the T20 World Cup, but is expected to hand over the reigns as captain before the next T20 tournament in November.
He's expected to call time on his international career on Tuesday, 16 years on from his first ODI start.
Below, we take a look at his numbers in ODIs for England.
Last 20 ODIs
100: 1
50: 1
Ducks: 2
Average: 30.27
In Morgan's last 20 ODIs, he has batted on 15 occasions and made just one century and one 50.
The only time he hit three figures was against Ireland in August 2020, hitting 106 while his half-century was a knock of 75 not out in a win over Sri Lanka last year.
Morgan hit single-digits in nine innings, including three ducks (two vs the Netherlands in 2022 and the other against Ireland in 2020).
In his other matches, Morgan got his average up with 45 not out against Australia in the World Cup semi-final while he also scored 42 versus New Zealand in the group stages.
While the rest of his scores are low, his two scores of not out helped up his average to just over 30.
Overall career stats in ODI
Debut for England: August 5, 2006 vs Scotland
Matches: 248
Runs: 7,701
Highest score: 148
100: 14
50: 47
Average: 39.29
Records against other major nations
Australia
Matches: 57
Runs: 1,952
100: 3
50: 13
Average: 39.83
Bangladesh
Matches: 14
Runs: 433
100: 1
50: 2
Average: 36.08
India
Matches: 21
Runs: 569
100: 1
50: 2
Average: 33.47
New Zealand
Matches: 23
Runs: 689
100: 1
50: 4
Average: 31.13
Pakistan
Matches: 25
Runs: 832
100: 1
50: 6
Average: 48.94
South Africa
Matches: 23
Runs: 602
100: 1
50: 3
Average: 35.41
Sri Lanka
Matches: 35
Runs: 854
100: 0
50: 8
Average: 34.16
West Indies
Matches: 22
Runs: 502
100: 2
50: 2
Average: 35.85
News Related
OTHER NEWS