After some signs of a slow and cautious return to pre-pandemic normalcy this summer, fall 2021 is looking remarkably like fall 2020—and that means supply issues at grocery stores. This time the shortages in products are scattered throughout the store, but shoppers hoping to get their hands on specific products may find it's not that easy right now.
© SOPA Images/Getty Images
"It's spotty, it's not a widespread situation," says Katie Denis, vice president of research for the Consumer Brands Association, which represents the consumer packaged goods industry, including companies like General Mills and Kellogg. "It's not like at the beginning of the pandemic when people went out and cleared shelves to stockpile and panicked."
Still, there are specific product areas feeling the strain most strongly right now. Here are some products to look for during your next grocery run.
What Are Stores Running Short On?
1. Canned Goods
Last year, people stocked up on canned goods—and manufacturers wound up facing an aluminum shortage. The shortage has continued over a year into the pandemic, leading to reduced supply of products like tomato paste, canned vegetables and soda.
2. Turkeys
Thanksgiving isn't here quite yet, and while we're not ready to set the table, it might be time to start sourcing the main attraction. Large turkeys were passed over last year in favor of smaller 14-pounders as people gathered in small groups, factories shut down due to the pandemic and grain prices shot up.
All of these factors put together have resulted in a shortage of smaller turkeys this year—and since it seems that this year also may feature smaller Thanksgiving get-togethers, it might be time to snap one up and pop it into the freezer before the big day, buy a frozen bird or buy parts instead of the whole thing.
3. Chicken
Turkey isn't the only bird crying fowl—chickens are off the menu, too. Back in February, news of a chicken shortage dropped, resulting in fast-food chains cutting back on chicken items. The shortage has now begun to affect grocery chains, who are struggling to find chicken suppliers.
4. Pet Food
Thanks to higher corn, soy and meat prices, pet food is in short supply. It's also 8-20% more expensive than it would be usually. Even big retailers like Target and Amazon are also facing shortages of pet food, leaving many pet owners scrambling for their furry friends' staple foods and favorite treats.
5. Lunchables
With school and work back in full swing in many places, this popular snack option flew off the shelves. While Kraft announced last year it would be keeping it on the shelves despite cutting a large number of their products, it seems the increased demand has outstripped supply.
If you can't find your favorite Lunchables, you can always make snacks for kids at home.
6. Bottled Water
Costco has reported shortages of bottled water and jugs of water, and the warehouse has already begun to put purchase limits on other items anticipating a shortage.
Why Are These Items in Short Supply?
It's because of labor shortages and supply-chain issues, from food manufacturers to grocery stores. There simply aren't enough people to "make the goods, move the goods and sell the goods," says Jim Dudlicek, a representative for the National Grocers Association.
In addition, supply is affected by more people cooking and eating at home, a trend that started at the onset of the pandemic. "Demand has been very, very high," Denis says. Still, she doesn't think there's a reason for people to stockpile. She pointed to lumber as an example of a product that was extremely hard to get for a while, but has become more plentiful in recent months, and the food supply chain likely will rebound in a similar fashion, although it may take time.
How to Shop Responsibly Right Now
If you see purchase limits on products at stores, there's no reason to panic—or panic buy. The retailers are simply being responsible and managing inventory. "If people can buy what they need, and only what they need, we'll have enough," says Denis.
Shoppers should expect that specific items may be harder to get at certain times. Be mindful of your fellow shoppers and only take what you really need. As the holidays approach, plan to preorder a turkey and secure other "must-haves" in a timely fashion. And don't hesitate to ask your local grocer about item availability.
If you're hoping to stay out of grocery stores for safety reasons, these stores offer delivery and pickup options.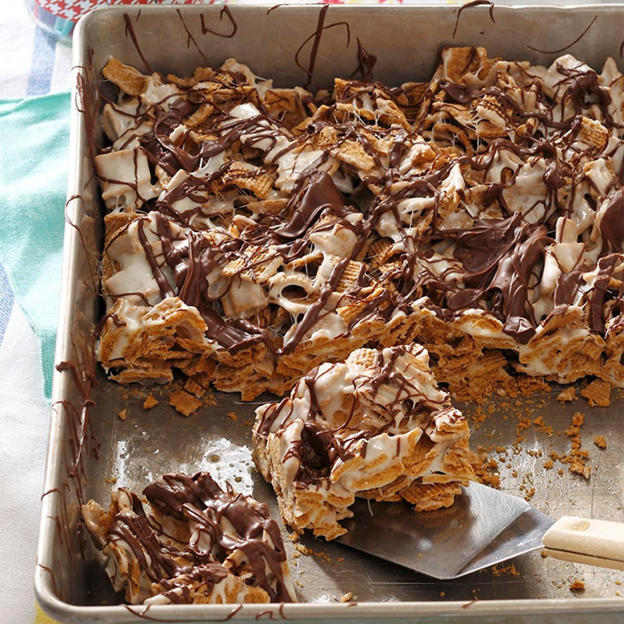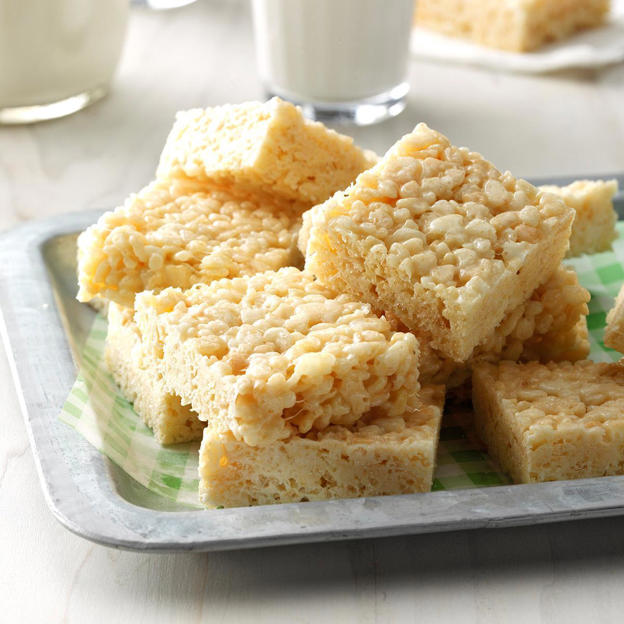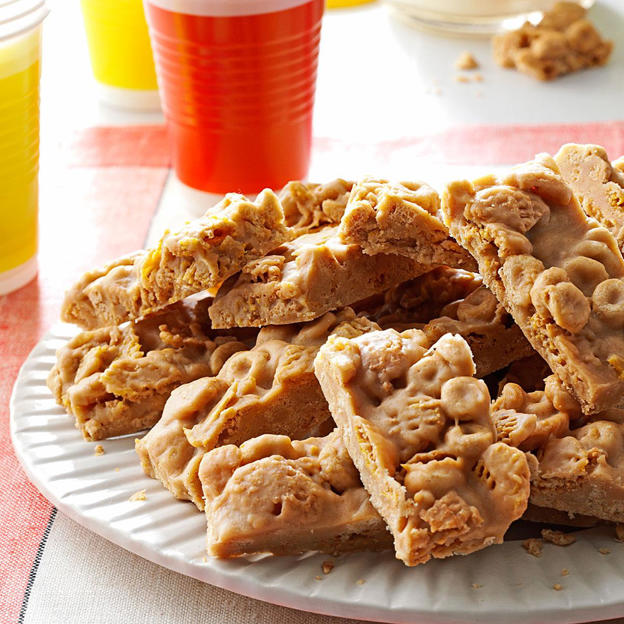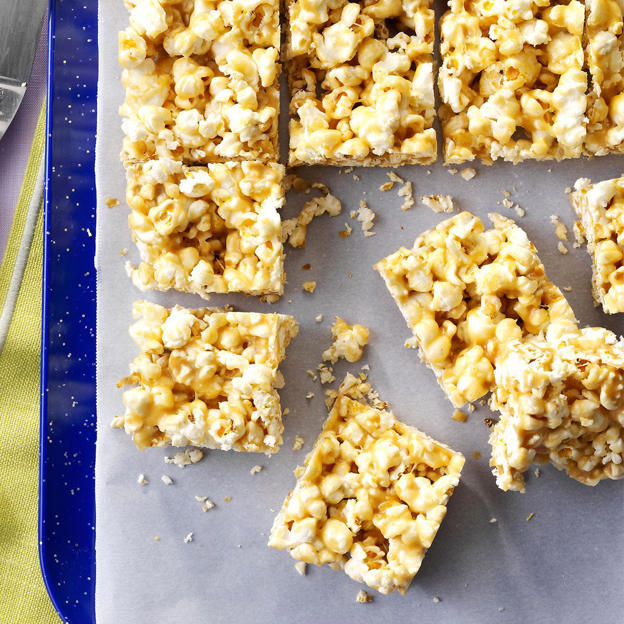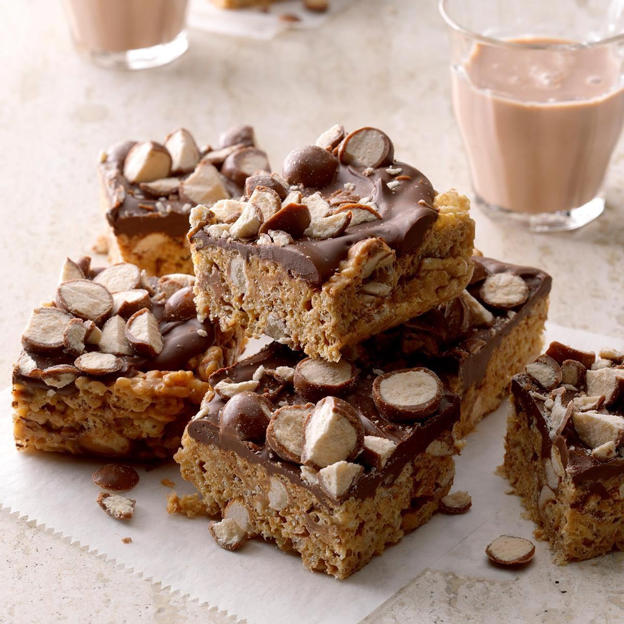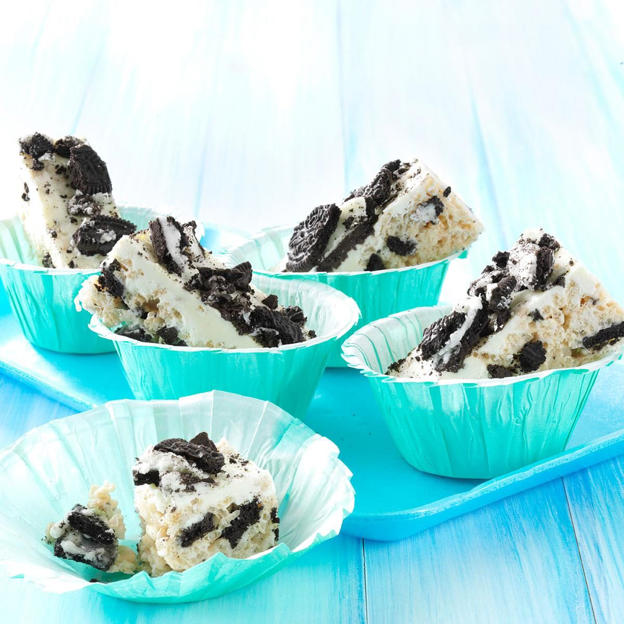 Chocolaty S'mores Bars
One night my husband had some friends over to play poker and he requested these s'mores bars. They polished off the pan and asked for more! I shared the recipe, and now their families make them, too. —Rebecca Shipp, Beebe, Arkansas
Love cereal bars? Try cookie bars next.
Snack Mix Squares
A fun snack mix pressed into chewy bars, this treat is popular with kids of all ages. Someone is always asking me for this quick and easy recipe. —Lisa Byler, Millersburg, Indiana
White Chocolate Cereal Bars
A friend shared with me this fresh take on traditional crispy treats. My husband loves them, and I feel so efficient with their quick prep time. —Anne Powers, Munford, Alabama
No-Bake Cereal Bars
With two kinds of cereal and peanut butter, these bars taste almost like candy. —Pauline Christiansen, Columbus, Kansas
Peanut Butter Popcorn Bars
If you're looking for a fun snack for kids, try this chewy peanut butter popcorn recipe that have a mild peanut butter taste. They're easy to mix and can be pressed into a pan to form bars, or shaped into balls. —Kathy Oswald, Wauzeka, Wisconsin
Peanut Butter Cereal Treats
Kids will love these colorful, crunchy bars. They're a fun twist on the traditional marshmallow crispy treats…and because they're so easy, older kids could whip up a batch on their own! —Christie Porter, Shipshewana, Indiana
Chocolate Malt Crispy Bars
These chunky, chewy squares are a feast for the eyes. Malted milk flavor coats this treat from top to bottom. —Taste of Home Test Kitchen
Black & White Cereal Treats
When my daughter was just 7 years old, she had the brilliant idea of adding Oreo cookies to cereal treats. Now an adult, she still asks for them on occasion; they're that good. —Tammy Phoenix, Ava, Illinois
Peppermint Cereal Squares
Our 15 grandchildren expect me to make several batches of these minty treats each Christmas. The quick-and-easy preparation is appreciated during a hectic time of year. —Carole Coe, South Sutton, New Hampshire
Chocolate-Peanut Granola Bars
Nutella and peanut butter meet to make some amazing granola bars. People always think they're eating something naughty when I serve these, but the bars are full of oats and healthy fats. —Brenda Caughell, Durham, North Carolina
Internet Explorer Channel Network