1/21 SLIDES © Shutterstock
20 ways to eat more vegetables
Everyone knows that vegetables are exceptionally good for you. In fact, they're the only food that you can eat without moderation. Versatile and tasty, vegetables can be prepared in a variety of ways. Here are 20 tips to easily increase your vegetable intake.
2/21 SLIDES © Ella Olsson / Unsplash
Make soup
We all have a few vegetables lying around in the back of the fridge. They're still good, but may have lost some of their freshness. Making soup is just one way to use them up. As for how you make your soup, the sky's the limit! Simply prepare your vegetables, cook them in a broth with a few herbs, and run the results through a blender—or not!
3/21 SLIDES © Scott Warman / Unsplash
Go gradually
If you don't eat vegetables at all, suddenly deciding to buy a pound of each variety will quickly become overwhelming. You may feel pressured to eat all of that food in a short period of time. Instead, add one or two vegetables to your routine by incorporating them into your weekly menu, either as raw vegetables or as part of a meal. They'll soon become second nature when you're planning trips to the grocery store.
4/21 SLIDES © Shutterstock
Freeze vegetables
Sometimes we don't eat vegetables… because we don't have vegetables! A simple solution is to freeze a few so you always have some on hand. Of course, you'll need to follow certain steps. Blanching, freezing, and thawing must be done properly if you don't want to lose a large quantity of vegetables.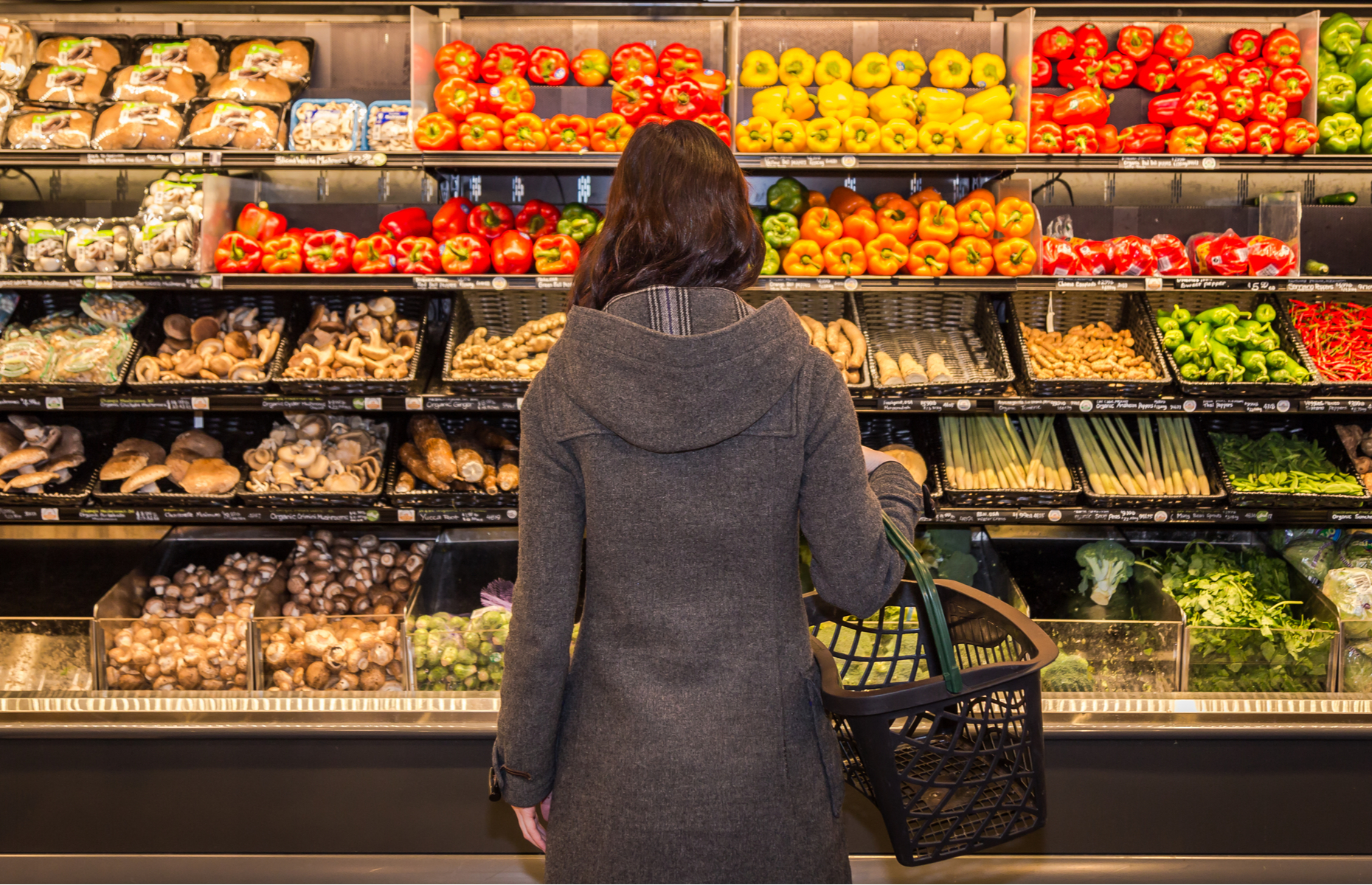 Slideshow continues on the next slide
5/21 SLIDES © Shutterstock
Look for deals
Grocery stores always have something on special. On your next trip to the supermarket, look for the vegetables on sale. Buy a few and challenge yourself to incorporate them into your weekly meals. You might just discover some new recipes.
6/21 SLIDES © Shutterstock
Make preserves
Want fresh summer vegetables in the middle of winter? It's possible with canning. All you need are a few jars, water, salt, and vegetables. To take it a step further, try lacto-fermentation, a simple preservation method that gives vegetables an interesting taste and offers excellent health benefits.
7/21 SLIDES © Iñigo De la Maza / Unsplash
Buy vegetables in season
Summer vegetables are very expensive when purchased in winter, and chances are, they're not local. Why not explore or rediscover root vegetables, squash, and potatoes. You'll find plenty of delicious recipes online.
8/21 SLIDES © Shutterstock
Prepare raw vegetables for the whole week
Here's a very easy tip that's often overlooked. On Saturday or Sunday, cut up a large batch of carrots, cauliflower, broccoli, or your favourite vegetables and store them in airtight containers. When feeling peckish, reaching for your raw vegetables will be much easier if they're already prepared.
9/21 SLIDES © Anna Pelzer / Unsplash
Discover vegetarian cooking
You like meat—so be it.That doesn't mean you can't like vegetables, too. Find two or three vegetarian recipes that you really like and cook them so often they become classic menu items. You'll easily increase your vegetable intake.
Slideshow continues on the next slide
10/21 SLIDES © Shutterstock
Try hidden vegetables
Zucchini bread, carrot cake, and cucumber-kale smoothies are just a few ways to hide vegetables so you won't feel like that's all you're eating. They also come in handy when encouraging kids to eat more vegetables. Yet another option is to chop veggies very finely in a food processor to prevent any large pieces from showing up in your dishes.
11/21 SLIDES © Shutterstock
Make sure it tastes good
Flavourless boiled vegetables are just boring, so add some vital zest with a few herbs, salt, pepper, butter, and shallots before roasting in the oven. Be sure to avoid overcooking, however. Then explore other creative ways to add flavour to your vegetables.
12/21 SLIDES © Shutterstock
Spiralize your vegetables
Raw veggies are always good, but sometimes it's fun to vary their shape a bit. Get a good vegetable spiralizer and make your own original raw vegetables or cook your spirals and serve them with a nice tomato sauce, for instance.
13/21 SLIDES © Shutterstock
Dehydrate your vegetables
You can get a good dehydrator for about $50, or you can dehydrate veggies in a traditional oven. Don't forget to add your favourite seasonings. Check out this healthy, tasty, and nutritious snack.
14/21 SLIDES © Shutterstock
Order vegetable baskets
Today, many farms and companies offer home delivery of fresh vegetable baskets. You can sign up for several weeks or months, or simply order when you feel like it. Having fresh veggies on hand will naturally motivate you to cook and eat them.
Slideshow continues on the next slide
15/21 SLIDES © Shutterstock
Make sauces
Traditional tomato sauce comes immediately to mind, of course, but that's not your only option. In fact, a multitude of delicious sauces are vegetable-based. Give this tasty pasta with butternut squash Parmesan sauce a try.
16/21 SLIDES © Shutterstock
Cut the meat
Consider replacing half the ground meat in your recipes with vegetables. Try food-processed mushrooms or legumes. Another option is to substitute tofu for half the meat called for in a recipe. Vegetarian options are truly endless, so use your imagination—there are no limits.
17/21 SLIDES © Shutterstock
Make omelettes
Here's another tip for using up vegetables that may be lying around in the fridge. Cut them into small cubes and add them to a delicious omelette. You can even add legumes for a more nutritious and inexpensive meal.
18/21 SLIDES © Shutterstock
Stuff meats
Have you planned to make chicken breasts, pork tenderloin, or duck magret? Many cuts of meat can be stuffed with vegetables. Simply open them widthwise or flatten them with a meat mallet, then add your vegetables and roll them up with string.
News Related
OTHER NEWS