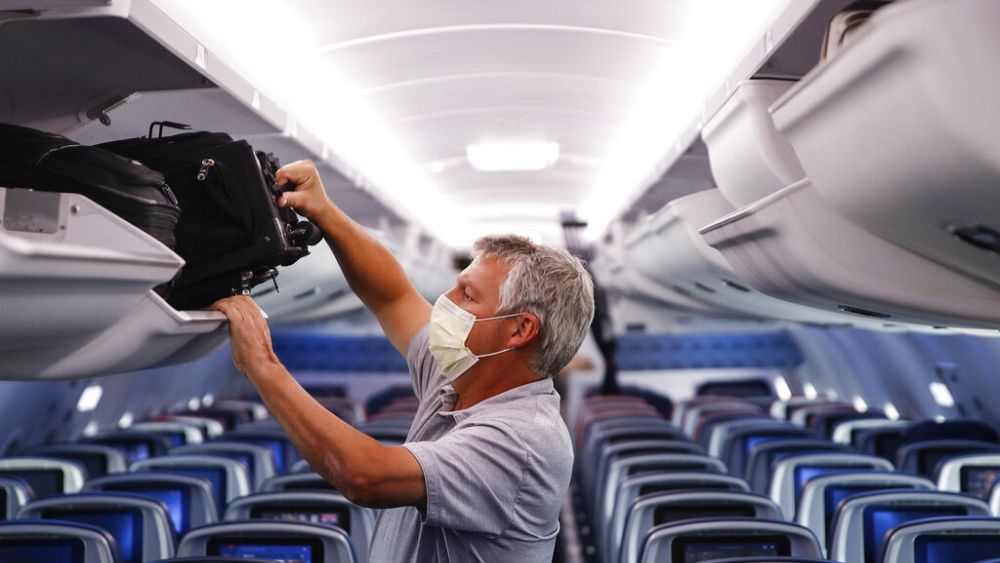 Την άρση της υποχρωτικότητας στη χρήση μάσκας στα αεροδρόμια αλλά και κατά τη διάρκεια της πτήσης συστήνουν το Ευρωπαϊκό Κέντρο Πρόληψης και Ελέγχου Νόσων (ECDC) και ο Ευρωπαϊκός Οργανισμός Ασφάλειας της Αεροπορίας (EASA).
the latest tech news, global tech news daily, tech news today, startups, usa tech, asia tech, china tech, eu tech, global tech, in-depth electronics reviews, 24h tech news, 24h tech news, top mobile apps, tech news daily, gaming hardware, big tech news, useful technology tips, expert interviews, reporting on the business of technology, venture capital funding, programing language
Με κοινή ανακοίνωση, οι δύο οργανισμοί καταργούν από τις 16 Μαΐου τη σύσταση για υποχρεωτική χρήση ιατρικών μασκών στα αεροδρόμια και σε πτήσεις. Επισημαίνουν ωστόσο ότι η μάσκα εξακολουθεί να είναι μια από τις καλύτερες προφυλάξεις κατά της μετάδοσης της COVID. 
Οι κανόνες ειδικά για τις μάσκες θα συνεχίσουν να διαφέρουν ανάλογα με την αεροπορική εταιρεία. Για παράδειγμα, οι εταιρείες με πτήσεις από ή προς έναν προορισμό, όπου εξακολουθεί να απαιτείται η χρήση μάσκας στα μέσα μαζικής μεταφοράς, θα πρέπει να συνεχίσουν να ενθαρρύνουν τη χρήση της.
Υπογραμμίζεται παράλληλα, ότι οι ευάλωτοι επιβάτες θα πρέπει να συνεχίσουν να φορούν μάσκα προσώπου ανεξάρτητα από τους κανόνες, ιδανικά μάσκα τύπου FFP2/N95/KN95 που προσφέρει υψηλότερο επίπεδο προστασίας από μια τυπική χειρουργική μάσκα.
News Related
OTHER NEWS